current time
Apr. 2021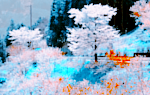 staff
Admin Xaria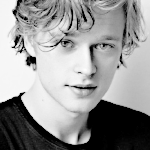 Admin Violet
Who is online?
In total there are
6
users online :: 0 Registered, 0 Hidden and 6 Guests
None
Most users ever online was
139
on Wed Jul 03, 2019 9:12 am
Credits
Skin & graphics made by Xaria. The Harry Potter franchise belongs to J.K. Rowling. All original characters belong to the respective user that made them along with their posts. No copyright infringement intended.
Jaromir was quite content at the moment. He knew that he had other
endeavours
to take care of, but for now he put it to the back of his head. He was actually studying for once, something
other
than anti-vampire literature as well, because he didn't really feel the need to concentrate on that at present. For now he was just a student, and a guy, who was in love with a girl.
He'd really settled at Hogwarts now, and Carina had helped a lot with that. He just hoped it wouldn't be too difficult to stay with her after he left.
@Cherry Darling
After talking to Louis not too long ago, Cherry decided she was going to make sure Jaromir was aware of Carina's antics. Part of it was because she didn't want her to try anything. Another part was because she genuinely valued honesty. It wouldn't hurt to make sure her boyfriend knew, right?
To her luck, he happened to be in the library. Cherry went over to where he was and took an open seat by him.
"I hope it's okay if I can sit here. There's just something I want to tell you as I value communication in a relationship, and I'm not sure if Carina's being completely honest with you."
@Jaromir Krol
Jaromir looked up as Cherry joined him. He looked to one side and then back to her again questioningly, as though first presuming she'd got the wrong table. Following what she said, however, he seemed all the more bewildered. Not being honest with him? What was she talking about?
"Not honest?"
He asked, eventually.
@Cherry Darling
"You know how you had Carina promise to not really hang with Louis or anything? Well, she cornered Louis and had him talk to her even though he was obviously uncomfortable. It was bad enough that he admitted raising his voice to me..."
Now she just had to await a response.
"I know she tried to make it not seem the case, but she's still really into Louis even though he has obviously moved on..."
@Jaromir Krol
Jaromir listened to Cherry, and dropped his gaze to the table. So much for feeling content. It was as though the universe chose this to get at him while he was finally beginning to feel at home there. He put his hand on his forehead, sighed, and swept back his hair, looking at her again.
"This... this again,"
He muttered,
"I hear things being said, you know. I do my best to ignore."
He directed his finger at her.
"You tell Louis to be away from her. I'm not trusting him. I think he likes, how do you say? Admiration. Attention."
He was clutching at straws there. He really didn't want to believe Carina was doing this.
@Cherry Darling
Okay, how could she make it clear that it was all Carina?
"Louis has been trying to avoid her since they broke up..."
Cherry couldn't blame him for being on the defense, especially as he and Carina had only been together for a few months.
"Carina also really doesn't like me, and I think it's out of jealousy as she had admitted she only attacked me for my weight as there was nothing else for her to latch onto..."
This was awkward, but it had to be said.
@Jaromir Krol
Jaromir didn't know Cherry very well, except for classes and the fact she was head girl, and Louis's girlfriend. His gut told him that he had no reason to doubt her. She wasn't known for being a gossip, or a
shit-stirrer
or anything. In fact, she was quite the opposite, compared to a lot of students in the school.
"You think she still has feeling for him?"
He asked, frowning. That's what he thought she meant by this supposed jealousy.
@Cherry Darling
She nodded.
"She even admitted it during a game of truth or dare. She knew I was in the room as well when she said it."
@Jaromir Krol
"I know, she said, not true."
He sighed. He didn't know what to think. Girls had petty fights like this all the time, but part of him knew she wasn't making it up.
"I trust her. I don't trust him,"
He told her,
"Next time I see him, he gets talking to. You understand?"
He stood up, looking down at her.
@Cherry Darling
It was probably a tough pill to swallow. At least she could tell Louis so he'd be aware just to be on the safe side. Cherry didn't want Louis to get hurt because of Carina being dishonest.
---
Permissions in this forum:

You cannot reply to topics in this forum