current time
Apr. 2021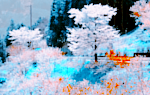 staff
Admin Xaria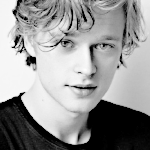 Admin Violet
Who is online?
In total there are
2
users online :: 0 Registered, 0 Hidden and 2 Guests :: 1 Bot
None
Most users ever online was
139
on Wed Jul 03, 2019 9:12 am
Credits
Skin & graphics made by Xaria. The Harry Potter franchise belongs to J.K. Rowling. All original characters belong to the respective user that made them along with their posts. No copyright infringement intended.
Page 3 of 3 •
1, 2, 3
First topic message reminder :

((OOC: This thread is to set the scene and to RP out your character's first, initial reactions to the beginning of the chaos. You can reply here describing how they react. Things like captures, duels, killings, etc, should be all done in separate threads, although you can aim random spells and stuff.))

The Death Eaters were rallied, their intentions had been spoken, and now they had arrived on the outskirts of the wizarding village, on an overcast afternoon. They wore masks to disguise their identities, enchanted to stay attached to their faces through the exertion and bedlam they were about to unleash.

Several hundred yards away, Hogsmeade was bustling with its usual liveliness. Students had come to visit the village on their weekend, adults were ambling about the streets as vendors hosted a special market day. They didn't think this event would attract such attention from all over the country, but all the merchants were doing very well throughout the day and had generated substantial profit. Witches and wizards were laughing and living carefree.

Then came the darkness.

It may have been an overcast day, but the darkness seemed unnatural. A wizard's doing.

After the spell was cast, Lochlan lowered his wand briefly. He turned fractionally to face the other Death Eaters. "No mercy." He needn't say any more. By the mere tone of his voice, they knew what he meant. Show them no mercy, and if you do, you're next.

He looked towards the sky, and breathed in - slowly. This would be the making of all wizardkind, he was sure of it. Not hesitating for a moment longer, he flung his wand skyward once more, and uttered the incantation: "Morsmordre." The jet of green light shot high enough to be visible for miles around, but more importantly: the eyes of Hogsmeade. The sign of the Death Eaters lighted the darkened sky.

"Forward!" He barked, and led them into the battle. They moved into the main streets, erupted suddenly by screams and shouts of anguish and panic. "Bombarda Maxima!" He struck the nearest market stall with full force, reducing it to splinters, and raining its rubble on the frantic onlookers who caved in fear.
---
Sibby was getting a hot chocolate at Madam Puddifoots and doing some drawing as she had been trying to work on her art for the wall she intended to put on during the summer. As she wanted to make it perfect. Her room was getting really old, so it needed upgrades. All in which she intended to do and then her thoughts were taken.

By the sky getting dark, and she looked out the window, and she sighed. Horror took over once she saw The Mark and she looked, and she knew she had to get back to the castle, grabbing her art, and spilling her hot chocolate she ran out of the building just as the sound was heard right away.

She needed to get to her brother.
Florian watched in horror as the chaos broke out and everyone started getting attacked. He had ran as fast as he could with hopes of trying to find Darcy and he ran as fast as he could with hopes of finding him.

set credit goes to
steve rogers
at sp!
Marco ducked behind a market stall that had only been far from the first one. He didn't get what was going on, so he got up and had begun running right towards a place where a group of kids were. He couldn't get hurt, but he knew needed to make sure Bianca was okay by the castle.
Fred was in his shack when it all kicked off. One of the other Professors had told him to get inside the castle for his protection, but he outright refused. He couldn't waste any time: he had to go to the village.
He took the shotgun closest to the door and ran, as fast as he could, down towards Hogsmeade. So he had a
slight
impairment that he couldn't use magic. That wasn't important. If he could somehow get hold of one of the student's wands who were fleeing back to the castle, he could break whatever rules there were in order to throw the Death Eaters back.
He had to stand against them, and protect the students and his family.
Unfortunately, all the students fleeing weren't paying any attention to him.
"Listen! Quick! Just gimmie your wand a sec! Argh... c'mon..."
Perhaps his gun would suffice. They were frightened, and he couldn't blame them for it.
Once he got to the village, he almost ran straight into Albus.
"Good, you're safe. Stick with me, mate, alright?! Shit... I need a bloody wand..."
@Albus Potter

Domonique was hiding the best she could when she saw Fred and Albus. She ran over to them as fast as she could, "Fred! Albus!" Albus was far too young for this, "Why are you not going back to the castle, Al? You dont need to be a part of this. You need to be somewhere safe."
@Fred Weasley II
@Albus Potter
For once, Nimue had put her powers to good use. She blessed her co. workers with protection and extra strength before she had gone off to try and intervene if possible. This was horrifying.

As soon as he had received the call, Bill had placed Blackrock on a lockdown and had it hidden from anyone who wasn't already currently connected to the resort in some form. He was not going to let such harm come to those there. Bill had abruptly left the Wiki Wiki Shack to help out with the defense effort. Immediately, he went to locate Victoire or any other Order member, whichever came first.
Albus watched as Fred came out of nowhere and he nodded as he grabbed the closest wand that was on the ground not exactly sure how Fred would react to it. But it was worth a try and he didn't want anyone in his family getting hurt, and he sighed.
"I don't know how good it will react, but it's something."
he said as he got in position by Fred.
"I'm not going to the bloody castle."
looking at Dominique. He was a Potter and he had intended to fight until his last breath.
@Dominique Weasley
@Fred Weasley II

Eloisa was hoping to be able to hang out with two of her brothers at some point during the Hogsmeade weekend, but instead, she ended up having to fear for her life. She attempted to run back to the castle before being struck down to the ground by some debris.
Domonique was still frantically watching her surroundings when she saw Eloisa, Javiers sister. She looked at Fred, "You keep him safe." She then ran over to Eloisa, "Eloisa!"
@Eloisa Morais
Eloisa attempted to move her head when she heard Dominique.
"I-I can't get up..."
@Dominique Weasley
Domonique kneeled down beside her and pushed all of the debris off of her. She noticed she had a few injuries, she had to get her somewhere safe, "Here let me help you up. Can you walk?" She asked holding her hand out to her.
@Eloisa Morais
Page 3 of 3 •
1, 2, 3
---
Permissions in this forum:

You cannot reply to topics in this forum