current time
Apr. 2021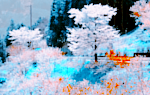 staff
Admin Xaria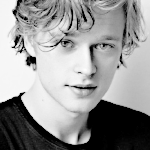 Admin Violet
Who is online?
In total there are
5
users online :: 0 Registered, 0 Hidden and 5 Guests
None
Most users ever online was
139
on Wed Jul 03, 2019 9:12 am
Credits
Skin & graphics made by Xaria. The Harry Potter franchise belongs to J.K. Rowling. All original characters belong to the respective user that made them along with their posts. No copyright infringement intended.
Page 2 of 3 •
1, 2, 3
First topic message reminder :

((OOC: This thread is to set the scene and to RP out your character's first, initial reactions to the beginning of the chaos. You can reply here describing how they react. Things like captures, duels, killings, etc, should be all done in separate threads, although you can aim random spells and stuff.))

The Death Eaters were rallied, their intentions had been spoken, and now they had arrived on the outskirts of the wizarding village, on an overcast afternoon. They wore masks to disguise their identities, enchanted to stay attached to their faces through the exertion and bedlam they were about to unleash.

Several hundred yards away, Hogsmeade was bustling with its usual liveliness. Students had come to visit the village on their weekend, adults were ambling about the streets as vendors hosted a special market day. They didn't think this event would attract such attention from all over the country, but all the merchants were doing very well throughout the day and had generated substantial profit. Witches and wizards were laughing and living carefree.

Then came the darkness.

It may have been an overcast day, but the darkness seemed unnatural. A wizard's doing.

After the spell was cast, Lochlan lowered his wand briefly. He turned fractionally to face the other Death Eaters. "No mercy." He needn't say any more. By the mere tone of his voice, they knew what he meant. Show them no mercy, and if you do, you're next.

He looked towards the sky, and breathed in - slowly. This would be the making of all wizardkind, he was sure of it. Not hesitating for a moment longer, he flung his wand skyward once more, and uttered the incantation: "Morsmordre." The jet of green light shot high enough to be visible for miles around, but more importantly: the eyes of Hogsmeade. The sign of the Death Eaters lighted the darkened sky.

"Forward!" He barked, and led them into the battle. They moved into the main streets, erupted suddenly by screams and shouts of anguish and panic. "Bombarda Maxima!" He struck the nearest market stall with full force, reducing it to splinters, and raining its rubble on the frantic onlookers who caved in fear.
---
Why is it that insane shit always happened while she was minding her business? Aeris immediately stopped what she was doing to try and find Niall. If she had to go down, she at least wanted her best friend with her!

Oh this was going to be great right! Grabbing some of her weapons along with her wand, she was going to kick someone's ass at this rate.

Thank you so much
Rach
from DDR for the set!
After getting an important Order message, Bill immediately apparated to Hogsmeade. There was no way he was going to let the Death Eaters win this time.
The chaos actually excited Elysia a fair bit as it meant she may actually find some demons to kill. Pulling out her crucifix, she put a charm on it for it to act as a boomerang and began throwing it anywhere she could.

James had been smoking when everything went to flames. He hoped the place he was hiding would remain as is; the last thing he wanted to do was get involved in the battle. He wasn't his father.

A wide grin appeared on Discordia's face when the Death Eater signal glowed in the sky. This was her moment. It didn't take long for her to find an unwilling person to lobotomize with a very unsanitary wooden shank.

Suzi was in Hogsmeade already, she opted to miss out on Lochlan's pretentious leadership. Not because she disagreed, but her eagerness to see those scream and run past her, burning fear. It was never the killing that did it for her, only the psychological breakdown of the minds. Some opted for the quick and clean, whilst she stood in the slow, grotesque, and savory camp. It was best that those in their last moments, felt a crushing defeat. Nonetheless, it was in her own interest to throw herself at someone, and she equipped for it. Magic was fun to play with, and she'd certainly find time to slowly disassemble someone, but a ceremonial dagger would sate the blood craving.
Apex was out and about in Hogsmeade, his usual bat looking shroud over his shoulders. He was enjoying a more free life. It was good to reminisce on this place, but he was already figuring this would not be a home for him. So, was there a reason his travels lead him here? Well, not very happy ones as things started. At least the clouds were a nice shade. However, the vampire would find himself a bit skiterish as the chaos started up, and seeing further down the road as a lady started stabbing a passing runner. Well, little to say, this was not his lullaby. He would casually step into an alley, perching himself upside down. He waited to snatch some blood, but first, this best pass. "Freedom eh? What a pain in my ass."
Miriam decided that she would only do enough to not cost her life. She disagreed with all of the harm people were being put in, but she also cared about her survival enough to not want to return to poverty. With a soft sigh, Miriam began hitting people with various jinxes. She was going to prevent loss of life by her own hand as much as possible.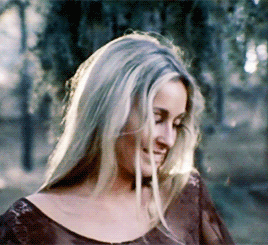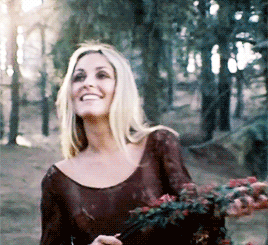 When no one is around, my dear
You'll find me on my tallest tiptoes
Spinning in my highest heels, love
Shining just for you
Amara had been inside the Three Broomsticks when the other patrons in the little pub had began to freak out about the dark mark or something. It was then that she looked out the windows and realized how dark it had gotten. A frown came to her lips. Something was definitely happening and she knew that she needed to find Alyn. She hoped to maybe be able to find her other friends as well but her biggest priority was her brother. She took out her wand, using it to stun people if she needed to until she spotted her brother and Roxy. She ran up to them.
"Alyn, Roxy!"
She called out as she tried to catch up, it was chaos all around them.
@Alyn Jordan
@Roxanne Weasley
Darkness fell over the whole little village as Amaryllis made her way to the place where she was meant to meet her twin. They had promised to meet up more often and they had chosen now in hope that maybe they could run into Hyacinth as well since it was a Hogwarts weekend. Though, she never made it to the meeting place before hell broke loose around her. She had to find Poppy! That was all she knew.
Lakelyn hadn't expected a fun day with Hyacinth to end like this! But it was complete chaos all around them and she couldn't figure out what to do.
"I don't know what to do!"
Of course, she was decent at dueling but the Death Eaters weren't going to play fair. But she couldn't just leave all of these people either! Then it was taken out of her hands when she was hit with a jinx seemingly out of nowhere.
@Hyacinth Macmillan
Mackenzie had been watching from the roof of one of the buildings for her father's signal. When she saw it she smirked and made her way to the ground, "Its go time, mother fuckers!" She had been waiting for this. She spun around and shot a spell at the ground, "Bombarda Maxima!" She laughed and watched as people ran to avoid being hit by spells and flying debris.
Alayna was pissed that Jovian was late, again. That was the third time this week. What was going on with him? She sighed and looked up at the sky when she noticed it was changing. Becoming darker. Was that? Oh hell no. She got up from the table and started running, looking for any sign of Jovian or her friends, "Jovian!?"
Cherry looked over at Hazel and shook her head worriedly.
"I don't think the forecast called for storms today..."
Granted, meteorologists did get it wrong sometimes.
Okay, that definitely was
not
a storm. Don't freak out. Don't freak out.
She tightly held onto Louis' hand.
"We need to do something! But we need to find some safety first!"
@Hazel Cartwright
@Louis Weasley
Delaney had been waiting for the signal before she could do anything. Once she had it the girl had smirk on her face. She looked around among the people and just began to use spells here and there. She just tried to create some havoc here among these people.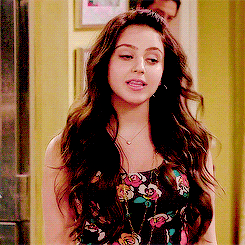 Lakeesha had came to the Hogesmeade to do some shopping for herself. She just needed a few things from the shops here. Once she stepped out of one shop she was middle of some chaos. She didn't get what was going on. "What the hell?" she mumbled there.
Mackenzie ran through the streets and saw cherry and Louis. She smirked and shouted across the street at them, "As much as I want you, I made a promise." She had promised Carina that she would leave Darling for her. She pointed her wand at the building behind them, "Reducto!" she shouted before running off leaving chaos and destruction in her path
@Cherry Darling
Domonique had been doing some baby shopping when suddenly the world around her was chaos. She dropped her bags and grabbed her wand, ready to defend herself and her babies by any means necessary. She knew Javier was around somewhere. He was meeting up with Adrien. She had to find Javier.
Ashton ran through the streets looking forAmara. He knew what that symbol meant, he had to keep her safe. Where the hell was she? He turned a corner he spotted her with Alyn and Roxanne. He ran over to them, "We need to get out of here."
@Alyn jordan
@amara jordan
@Roxanne Weasley
Aquila had discovered the plans of the attack through her sister, and it greatly worried her. She wasn't going to side with anybody or fight as Gabriella happened to be her best friend. Hoping to find Gabriella, she dodged as much of the falling debris as she could.

Penelope had been enjoying some bubble tea when everything had changed. Why did this have to happen? What happened to peace? For the moment, she was hiding under a table hoping to not get too hurt.
Ariel jaw dropped at her seeing The Dark Mark high above the ground. It was terrifying to say the least, but she also wasn't going to let anyone know her fear. She was not far from the first stall and she got her wand out and had began throwing curses at any approaching Death Eaters.

set credit goes to
deea
at sp!
Jason took the order quite well as he had his mask on tight. And he began heading right through the streets, and he attacked anyone who came close to him. He had one job and he had intended to get that job done without any hiccups.

Albus had been in Zonkos when he heard from outside a huge bang. Then the sound of screams and he looked in fear, because he had no fucking clue. He didn't know if it was some terrorist, but he had knew he needed to find James and he ran out.

"James where the hell are you!" he shouted as went down the streets. He casted any spells at anyone who was attacking innocents. He had to get his family right now.



Page 2 of 3 •
1, 2, 3
---
Permissions in this forum:

You cannot reply to topics in this forum