current time
Apr. 2021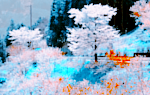 staff
Admin Xaria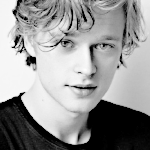 Admin Violet
Who is online?
In total there are
4
users online :: 0 Registered, 0 Hidden and 4 Guests
None
Most users ever online was
139
on Wed Jul 03, 2019 9:12 am
Credits
Skin & graphics made by Xaria. The Harry Potter franchise belongs to J.K. Rowling. All original characters belong to the respective user that made them along with their posts. No copyright infringement intended.
Page 1 of 3 • 1, 2, 3
((OOC: This thread is to set the scene and to RP out your character's first, initial reactions to the beginning of the chaos. You can reply here describing how they react. Things like captures, duels, killings, etc, should be all done in separate threads, although you can aim random spells and stuff.))

The Death Eaters were rallied, their intentions had been spoken, and now they had arrived on the outskirts of the wizarding village, on an overcast afternoon. They wore masks to disguise their identities, enchanted to stay attached to their faces through the exertion and bedlam they were about to unleash.

Several hundred yards away, Hogsmeade was bustling with its usual liveliness. Students had come to visit the village on their weekend, adults were ambling about the streets as vendors hosted a special market day. They didn't think this event would attract such attention from all over the country, but all the merchants were doing very well throughout the day and had generated substantial profit. Witches and wizards were laughing and living carefree.

Then came the darkness.

It may have been an overcast day, but the darkness seemed unnatural. A wizard's doing.

After the spell was cast, Lochlan lowered his wand briefly. He turned fractionally to face the other Death Eaters. "No mercy." He needn't say any more. By the mere tone of his voice, they knew what he meant. Show them no mercy, and if you do, you're next.

He looked towards the sky, and breathed in - slowly. This would be the making of all wizardkind, he was sure of it. Not hesitating for a moment longer, he flung his wand skyward once more, and uttered the incantation: "Morsmordre." The jet of green light shot high enough to be visible for miles around, but more importantly: the eyes of Hogsmeade. The sign of the Death Eaters lighted the darkened sky.

"Forward!" He barked, and led them into the battle. They moved into the main streets, erupted suddenly by screams and shouts of anguish and panic. "Bombarda Maxima!" He struck the nearest market stall with full force, reducing it to splinters, and raining its rubble on the frantic onlookers who caved in fear.
Alyn was just paying for some new watercolours on an art stall they had in the market, when everything went a bit dark. He thought, at first, someone very tall or very big had stood next to him and cast a shadow. But when he looked to his left, he exchanged bewildered glances with someone else. They both looked at the sky simultaneously, and saw it.

Was Amara here? He had to find her. He had to get them both back to the castle quick!
Hazel was spending the weekend with Louis and Cherry as a third wheel on their date or whatever she was doing right now as she was standing outside on the shops. She wanted to get something for Fiona, and she had been looking with a grin. "This is beautiful." hopefully her mother would like it. Then she thought about her father and how she needed to get something for him.
It did feel good to finally have her father back.
Her thoughts were soon ruined by the sky going dark, and she turned.
"Hey guys was it supposed to storm today?"
she asked a little worried. She didn't want to get wet I mean who wanted to get fucking wet in one of those outfits she had just bought. She went out and began to see what it was, and the sign that made her in a lot of ways freak out, the symbol.
Running into the store, she shouts.
"Guys we need to fucking leave. I don't think it's a storm."
she said worried as hell hoping it was some kind joke. She didn't want this right now, and she immediately heard something blow up.
"Guys out the back now!"
@Cherry Darling
@Louis Weasley

set credit goes to
conformity
at sp!
It was a normal Hogsmeade weekend until it wasn't. The sky was oddly dark, but Cernunnos had simply assumed that a storm would be starting soon. He was not anticipating this kind of storm. So much for a good shopping spree!

Watching as a stall near him got reduced to splinters, Cernunnos felt some wood chips get embedded in his skin as he ran for cover.

take me down and you hold me right spin me all around, i feel so dizzy, i fall into you, you rock me, you rock me, you rock me in
Sapphira ran, as fast as she could, in the direction of the castle. This couldn't be happening! That symbol in the sky was something her Father had told her about before, there was no mistaking it. She screamed in terror as some wizard in a mask appeared a few feet from her, and she grabbed Anelie's hand and ran.
"Anelie! Anelie!"
She cried in terror, keeping her hand securely locked with her.
"We're going to die!"
@Anelie Zaima
Harrison and Indigo had just finished seeing a horror film when they had left the cinema. Quickly realizing what was going on, he cursed to himself as he made sure his wand was at reach.
"Indi, whatever you do, don't leave my sight."
At least he had aware of the possibility if nothing else. Harrison had leverage in not feeling completely blind-sided.
@Indigo Macmillan

Roxanne had been out drinking outside one of the shops, trying to find a peaceful way to drink. Leaning back against the back of the store Roxanne took sips of her drinks. God it was definitely a good whiskey, and she had planned on going to Tilly, but was stopped when it got dark.
"What the fuck!"
she shouted.
Then she saw it and was like oh hell no. She couldn't be that drunk that she was seeing shit, and she had eyed them all, and once she heard a big bang form the distance. Fuck fuck fuck was the thoughts and she had thrown the glass the in the middle with hopes someone would trip. She began running and soon saw Amara's brother, and she went over and grabbed him.
"Alyn! You are coming with me."
she shouted as she intended to find Amara or Tilly.
@Alyn Jordan

Anelie immediately at what was happening. Wasn't this supposed to be a safe place? Even though she disagreed with her siblings and a few of her cousins, she was beginning to severely worry for Lisbet and Jaromir. She didn't want them to get hurt!
She grasped Sapphira's hand tightly as they began running away from the scene together.
"I don't vant to die!"
@Sapphira Zabini
He'd just come out of the three broomsticks, and nearly ran straight back inside of there. No - it would only be a matter of time before they get in there as well, no matter how much they barricaded the door. Feeling he could be fast on his legs, and seeing a clear path between the pub entrance to the Hogwarts path, Niall bolted for it. There was no point in sticking around to try and play hero.
Pasi was trying to get things in order for her new house. She was trying to make it look nice and ready for her to move in and as much as she wished it was move in ready it wasn't. The female had been coming out one of the home decor shops, when she heard a huge bang, and turned to look at the sky.
The kids? Was the first thing on her mind.
She began running as she shouted.
"Narkissos and Nemeis!"
she shoued, and as she was going by the cinema she saw Harrison and Indigo.
"Harrison and Indigo? We need to find the kids."
she cried in terror all of this was freaking her out, and she hoped he'd come. Right now was not a time for them to fight and be the result of one of their kids dying.
@Harrison Jetson
@Indigo Macmillan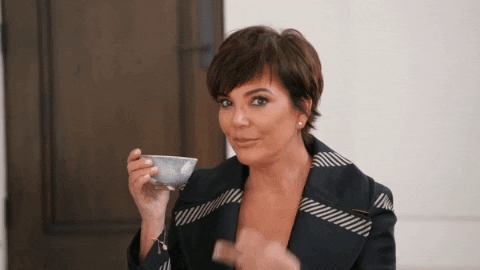 Reed was enjoying some wings when he looked out the window and saw the chaos that was erupting. Oh, come on! Right in front of his buffalo wings?! He wasn't even going to try to leave at this point; those wings were not going to waste.

Shit.

He pissed himself.
What the hell was going on?! Was this really happening?! He stood, spinning on the spot stupidly, not knowing which direction to take and what was best to do. As he dithered, Roxanne Weasley caught him by the wrist. He'd gasped, thinking it was one of
them
at first.
"Y-yeah,"
He managed to say, being led by her through the panicking crowd.
"I have to find Amara!"
@Roxanne Weasley
Filius was enjoying a drink at the Three Broomsticks and had been sitting drinking a butterbeer. The taste had always warmed him whenever he drank it. It was his Hogsmeade weekend ritual and he had loved the taste that always made him feel really good.

His thoughts was soon interrupted when one of the customers, shouted. He looked up and he let out a huge sigh as he went out to the chaos outside, and when he got out he saw chaos in the streets. Oh no and he knew he had to apparate and tell Camille. This was not good.

Going to a secluded place, he apparated out.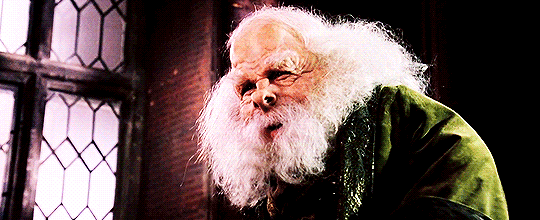 Even though he was shot up to the eyeballs on drugs, this still felt very weird. So... he could just do whatever he wanted? After a lifetime of holding back from cursing people, he suddenly was allowed to. He was encouraged to. The rest of the Death Eaters seemed to already be enjoying themselves in the chaos, and Deimos was stood there for a few moments, staring at his wand.

He pointed it at an old woman.

"Crucio." He tried. The woman fell forward, and started twitching madly. "Hah," Deimos laughed slightly, then his shoulders began to shake in mirth. "Haha... ahah... that's fuckin' funny."

Okay, warmed up. He could do this. He slashed his wand, and caught someone's arm. He slashed again, and a man fell to the floor. "AhahahHAHA! YES!"
Roxanne groaned at the nervous Alyn, of course they were going to find Amara.
"This is what we are fucking doing, you idiot. We need to find your sister and Tilly."
she shouted. As she took a glance around for an alleyway, she shouted.
"This way now."
@Alyn Jordan

Victoire absolutely freaked when she saw everything quickly go downhill. Were her parents safe at home?! Merlin! Louis had to be around! She needed to look for him! Hopefully, Dominique was safe at her place as well.

"Baby brotherrrrrrrrr? Where are you?!"

So I'm a little left of center
I'm a little out of tune
Some say I'm paranormal
So I just bend their spoon
Macmillan was just checking out the cinema with Lakelyn when everything went from 0 to 100 in seconds. He glanced over at his friend worried.
"What do we do now?"
He didn't want to just run unless it was their best choice.
@Lakelyn Munroe
Raine had been in Hogsmeade attempting to do some shopping when it happened. Raine was so confused but when she heard those around her screaming, she knew this was serious. Grabbing her wand and making a run for it, stunning some Death Eaters as she went.
Adrien had agreed to meet his brother after being owled, he was not at all happy with all that has been going on but he knew that he needed to deal with this one way or another. His brother was someone he had looked up too but right now was pissed.
"I'm here, what?" He asked Javier once they were face to face but then something happened and Adrien looked on stunned. "What do we do?"
@Javier Morais
As Petra arrived to Hogsmeade she heard screaming and yelling and some explosions, confused on what was happening and not comprehending anything until she saw it, the chaos that was going on around her. This was not good, not good at all.
This was the start of it all! Their names would be going down in history when it comes to one of the greatest attacks, oh they had no idea what was coming to them, this was going to be great. With a grin, Hades joined the fight.

Thank you so much
Nimue
from Shadowplay for the set!!
Sephy had not had the best of days really, right before arriving to meet her fellow Death Eaters she literally had her water break on her. This was not good, she didn't know how she did it but she pushed out her gorgeous son who was so perfect. Loving every minute of seeing her son but then she remembered she had a place to be. After putting her son in the arms of a Death Eater nanny, she made her way to the battle. Still sore from pushing out her newborn but she knew she needed to be quick before going to her son once more.

Thank you so much
Deea
from Shadowplay for the set!!
The least she could do was grace this battle with her presence right?! Well everywhere she entered was her territory, she had no problem making sure these people in Hogsmeade knew exactly that.
All Esme wanted to do was get some sweets! Her father's birthday was coming up that weekend and she wanted to make sure that she buttered him up for what she had wanted to ask when the riot started, Esme screaming and running was going to be the highlight of her day.

Thank you so much
Celya.
from Shadowplay for the set!!
He had not prepared for anything like this, he was just going to go to Hogsmeade for some lunch only to have something like this happen, this was not good, not good at all.
Page 1 of 3 • 1, 2, 3
---
Permissions in this forum:

You cannot reply to topics in this forum