current time
Apr. 2021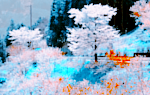 staff
Admin Xaria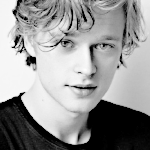 Admin Violet
Who is online?
In total there are
5
users online :: 0 Registered, 0 Hidden and 5 Guests :: 1 Bot
None
Most users ever online was
139
on Wed Jul 03, 2019 9:12 am
Credits
Skin & graphics made by Xaria. The Harry Potter franchise belongs to J.K. Rowling. All original characters belong to the respective user that made them along with their posts. No copyright infringement intended.
James - go to the kitchens at 8 o'clock tonight! Trust me!
Ginny hadn't told her children that she was coming to Hogwarts yet. It was only supposed to be temporary, but it was good to be back there. She had visited Hogwarts on the first year anniversary of the war, and again for the tenth and twentieth. Now she was there for an extended amount of time, she felt a pinch of nostalgia about the corridors: except now, everyone was using their crystals in the hallways. Times changed, she supposed.
Standing in the kitchens and finishing the frosting on a cake, she waited for James to arrive.
As soon as the portrait entrance gave a sign of opening, she spun around and said:
"Boo!"
@James Potter
James found himself going to the kitchens as instructed and saw his mother. He froze before putting away one of the prank devices he had in hand.
"Um, hi, mum, what are you doing here?"
@Ginny Potter

"Surprise!"
She chirped, going over and giving him a cuddle. As she did, she felt something in his hand.
"Oh, what's this? Show me, go on."
Smiling, she explained her reason for being there:
"They've wanted St Mungo's staff with my level of experience to go here and be healers. Following what happened, it sounds like they need a bit of help if anything like this crops up again. It's just a precaution. Very unlikely.""It's good to see you! You look skinny,"
She added sadly, being a total Mum.
@James Potter
He showed her what was in his hand. It was a frog spawn soap.
"I was thinking it was Fred down here or something honestly."
Nope, it was his mother. James rarely ever pranked his mother as he respected her position that much.
"Oh, okay. I'm surprised they're even doing that much."
They hadn't fixed a few bathroom stalls in how many years?
"Louis will probably play assistant to you...""Mum, I've always been thin."
@Ginny Potter

Ginny giggled.
"Oh gosh, I remember those,"
She laughed, thinking of how she liked to tease Ron back in the day with pranks like that.
"Louis will? He's such a sweet boy. He reminds me a little bit of Neville,"
Ginny always had very peculiar comparisons when it came to her relatives. Louis wasn't at all like Neville, really. Neville was often clumsy and was tragically unpopular at school.
"Well then you look skinny-er. Let's have some cake?"
Smiling, she cut a piece off for the two of them.
@James Potter
That comparison was
odd
.
"I don't think I've ever heard Louis ever yell or cuss. It freaks me out. Is he secretly a robot?"
James wondered if Louis got dropped a particular way or something.
"Don't get me started on how he and his girlfriend are always sucking face.""What flavor is it?'
James wasn't even going to lie, he was surprised that the first thing she did was make cake.
@Ginny Potter

Ginny ate her cake with a fork thoughtfully, and shrugged.
"Maybe he yells and cusses in the bathroom."
An interesting image.
"It's just plain old Victoria sandwich, nothing fancy,"
She assured him, smiling.
"Is there no girl you're interested in yet?"
She asked, oh-so-innocently. She wanted him to say yes,
very
badly.
@James Potter
"I don't know if he ever uses the bathroom. If he does, he'd apologize to the urinal."
Louis was so polite that it genuinely concerned James. How could one person be so
nice
? At least his girlfriend had a bit of a temper.
Oh shit. It just occurred to him that his parents were totally oblivious.
"I'm gay."
@Ginny Potter

I'm gay.
"Oh!"
Was her initial reaction to that. She paused eating for a bit as well, and licked the frosting from her top lip. Realising that she was staring at him, she hastily went on:
"It's a little bit of a surprise, but I'm glad that you told me. I'm very proud of you!"
She kissed his forehead, and gave him another hug.
"So, boyfriend, then?"
She ventured, still wanting the answer to be 'yes'.
@James Potter
"Er, yeah, sorta."
James didn't know how to respond to his mother. She was just doing what mothers did after all, but he felt quite awkward.
"Some guy in my house."
He may as well answer the next question he figured she would ask.
@Ginny Potter

---
Permissions in this forum:

You cannot reply to topics in this forum