current time
Apr. 2021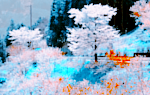 staff
Admin Xaria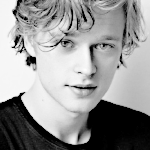 Admin Violet
Who is online?
In total there is
1
user online :: 0 Registered, 0 Hidden and 1 Guest :: 1 Bot
None
Most users ever online was
139
on Wed Jul 03, 2019 9:12 am
Credits
Skin & graphics made by Xaria. The Harry Potter franchise belongs to J.K. Rowling. All original characters belong to the respective user that made them along with their posts. No copyright infringement intended.
Carina had no idea where Louis had run off to, but she had a feeling he would want his favorite tea to help with whatever was bothering him. So she made her way to the kitchens and stepped inside, greeted by a blonde head, "There you are."
@Louis Weasley
Louis looked up as Carina entered. He tried to smile but couldn't.

"I'm sorry Carina. I'm just over tired, that's all. Don't worry about it."
Carina stepped into the room more and walked over to him, "Try again. I can feel everything you're feeling. So please dont lie to me." She was worried about him.
@Louis Weasley
"Carina, please!"

It wasn't like him to raise his voice, but apparently he did. He shrunk back down and widened his eyes, running his hand over his mouth.

"I'm sorry. I didn't mean to shout..." He said, "I'm just worried about them. The Riddles... You know. Am I bad for being worried? I just... I don't know."
Carina flinched and stepped back when he shouted. She had never heard him shout before. She looked at him as a look of shock spread across his face. She listened and shook her head, "Of course not Mackenzies my best friend. I'm terrified for them." She reached out and placed a hand on his arm, "Shes your friend."
@Louis Weasley
Louis moved his arm slightly. He didn't want her to get the wrong idea. She very often did. He pretended, instead, to reach over to the teapot and check whether the tea had brewed or not.

"It's difficult to say Mackenzie is my friend," He said, "She was wrong to do what she did, but do I think she deserves to die for it? I don't. And the others - Medea and Matilda. They don't deserve to die either. Doran... He seems like such a nice person. Gabby too. I just find it very difficult to think poorly of them."
Carina cleared her throat and took a step back when he checked the tea. She moved her hair from her face and hopped up on the counter to sit on it, "The Riddle are a very capable family. Even though they dont deserve this, I have faith they will pull through."
@Louis Weasley
"Yes, perhaps it will get called off,"
He surmised,
"I suppose it was what Emerald said about it being a publicity stunt that really got to me. Then again, what if she's trying to tell us something? That, really, it will all be called off in the end? It just seems a very extreme way to punish someone, seeing as lives are at stake."
He put his arms onto the counter, and rested his chin against there.
"I can't help feeling uneasy about it all, and I really didn't want to trouble anyone with it. Especially not Cherry."
@Carina Malfoy
"I dont know. I have my suspicions too. This is really extreme for what happened. No one died, so why should Mackenzie and her family?" She listened when he said he didnt want to trouble anyone, and bit the inside of her cheek, "Is it that you dont want to bother her with it, or that you think she will judge you for feeling bad for Mackenzie?"
@Louis Weasley
Louis couldn't say he entirely agreed with Carina. No one had died, perhaps, but someone had been seriously hurt. They were right to punish Mackenzie. But her entire family, he wasn't so sure about. He understood both side's perspectives, and took a little of both, but was ultimately confused about what was truly right.
"Hmm... mostly just don't want to bother her with it. I think she probably understands where I'd be coming from, though,"
Louis looked at her.
"I just need to take a bit of a nap or something, I think. I am really tired, I wasn't lying to you about that."
He smiled slightly.
@Carina Malfoy
"I mean, if shes as amazing as you and everyone else thinks she is, she should be accepting of how you feel about the matter." She didnt really know what else to say when it came to his girlfriend. It wasnt some unknown secret that she didnt like her. She smiled back at him, a weak one, but still a smile, "Alright. Then I want you to rest. Doctors orders."
@Louis Weasley
Similar topics
---
Permissions in this forum:

You cannot reply to topics in this forum