current time
Apr. 2021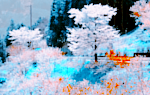 staff
Admin Xaria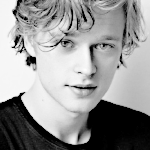 Admin Violet
Who is online?
In total there are
4
users online :: 0 Registered, 0 Hidden and 4 Guests
None
Most users ever online was
139
on Wed Jul 03, 2019 9:12 am
Credits
Skin & graphics made by Xaria. The Harry Potter franchise belongs to J.K. Rowling. All original characters belong to the respective user that made them along with their posts. No copyright infringement intended.
Lochlan had successfully gathered all the Death Eaters, and his family, to the underground location of an inhabited island. Any muggle that he saw crossing to the island in curiosity was put under his Imperius curse, and sent back promptly to where they came. He had used an encrypted message via his communication crystal to contact them all and get them here, and now they all stood in the meeting hall.
As the general buzz of conversation was still alive in the room, Lochlan made it clear that he was going to speak.
"Thank you for joining us, Death Eaters,"
He announced loudly, to penetrate others' conversations.
"Now I wish to tell you all why you are here, and ask for you to listen for a moment. After I have finished, we can have a discussion on the matter at hand."
Once he was sure everyone had fallen silent, Lochlan began.
"Our ranks may not be as large as I would have hoped,"
He declared,
"But I believe in strength outweighing our numbers."
He looked around at them all. It wasn't the crowd he would have liked, but there was enough abiding to their cause.
"We have sat back for too long. The Cartwright family wishes to make a mockery of my name, while the order and its supporters sit back and sneer. They believe that we were crushed and defeated many years ago. They believe that our standing amongst wizards is lesser than they ever were. They believe that we won't fight to triumph against them: that we are merely cowards, hushing our cries on how mudbloods have taken over what was once our place in society.""Now we will take our stand,"
Lochlan went on,
"After years of adhering to their way of life, we will remind them who holds the key to the future. As Death Eaters, we will rebuild a new chapter of the old ways, crushing our enemies, and instilling fear amongst wizardkind."
He waved his wand, and a map of Hogsmeade village appeared mid-air in front of them.
"This is what I propose,"
He said, walking around the map slightly,
"An attack directly on Hogsmeade, showing no mercy. The only way we can hope to win is to show them exactly what us, few in numbers, can achieve."
He highlighted an area near the Shrieking Shack with silver sparks.
"Here we will position several portkeys,"
He explained,
"With Mr Nott and Ms Baptist within the Ministry, we can override the Magical Transportation network into overlooking them."
He nodded at the two of them.
"This is where we will transport prisoners back to the island and hold them indefinitely. I believe this is the best way of rousing fear, as well as using their prisoner status as a bargaining chip to the order and Ministry. If they refuse to let us have our way, we will continue to hold them, and promise to make life very unpleasant for them until the authorities cave in."
He stopped and looked at all of them again.
"I look forward to hearing your say on this proposal. I had always said to you that this isn't the dictatorship my Grandfather once led. We all have an equal part in this, as like-minded individuals who wish to make a change to our country."
He fell silent then, and glanced amongst them all. This was an indication that they were free to speak.
@Avice Raywood
@Damian Rosier
@Deimos Lestrange
@Delaney Mistholm
@Gabriella Riddle
@Hades Lestrange
@Jason Heartbane
@Kane Rosier
@Katherine Riddle
@Doran Riddle
@Mackenzie Riddle
@Matilda Riddle
@Medea Riddle
@Miriam Baptist
@Persephone Nightshade
@Samara Dane
@Skylar Ashton
@Theodore Nott
Medea stood as she listened to her father's speech. She didn't expect to have the opportunity to show her worth so soon, but she definitely wasn't going to take it for granted. Once the monologue concluded, she clapped and whistled showing her approval.

Jason leaned back as he listened to Lochlan talk about the plans. He had his plan brewing to capture the father who was taking Deimos place. The very one teaching a Pureblood against them way and turning a noble kid into a nobody. He was waiting and he also hoped Deimos would get what's coming to him. He had a plan that he wasn't going to reveal just yet.

Miriam almost didn't go to the meeting, but she knew something bad could happen if she didn't, so she ended up being at the island the Riddles were residing at for the moment. During the announcement of the plans, she simply nodded hoping she wouldn't have to do too much carnage. She only joined as she was promised security and a good life that would keep her out of poverty.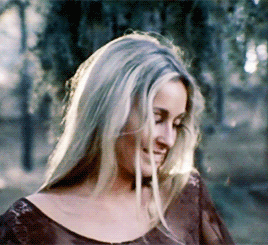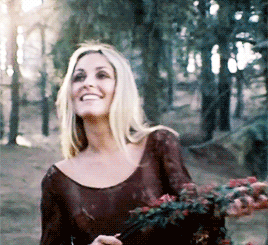 When no one is around, my dear
You'll find me on my tallest tiptoes
Spinning in my highest heels, love
Shining just for you
"Question!"
Matilda piped up, as soon as her Dad's speech was over.
"Do I get to capture whoever I want, and do anything I want to them?"
She giggled, and looked across at Heartbane the Heart Throb. She put her hand on his chest, and smirked coquettishly.
"I'd love to know what your big Auror brain is thinking, Jason,"
She cooed.
@Jason Heartbane
Doran really wished he was at Hogwarts right now as he listened to his father's plans. He could not kill anyone and he didn't intend on it as he knew they'd be going after the Cartwrights and various others. He couldn't see them die, but he kept a malicious face on as if he was ready to kill. Even if he looked around at everyone who he intended to take out once the battle started.
Theodore was struck in a trifling conundrum. If he were to go along with Riddle and his plan, he would most certainly be giving up his position at the Ministry if they were to fail. He would likely be incarcerated. He felt as though this was happening too soon. Without their strength in numbers, they would surely fail.

Despite these doubts, he glanced across at Miriam when her name was mentioned. She seemed to be level-headed about it. He wondered whether she too was having the same thoughts.

"How can you assure our triumph?" Theodore asked, narrowing his eyes at Riddle. "They are in such vaster numbers."

Deimos, who was completely high right now, offered this as feedback:

"Yeah, let's fuckin' use them as compost!"
Mackenzie was very excited for the plan of attack. She had a few plans for some of her classmates. But she was worried about her friends that were at Hogwarts. She stepped up beside her father, "Daddy. We do have friends that will be at Hogsmeade during all of this. Cant we contact them? You know we can trust them." Them referring to her friends, such as, Alayna, Carina and Pandora.
@Lochlan Riddle
"Whoever you want. Whatever you want,"
He confirmed to his daughter Matilda, but made sure to look away when she began touching Heartbane.
He looked at his old friend instead, Theodore.
"Theodore. Won't you count yourself as superior for once? You know you have a brilliant mind, and an ability far beyond those who you face. There will be others who will join our side, assuredly: the young sons and daughters of our esteemed members. Never underestimate the power of youth, as I am sure those in your school days may have underestimated you."
Theodore seemed to glower at him, but Lochlan ignored it. Instead, he turned to his daughter Mackenzie.
"As I was saying to The-- Mr Nott, our ranks will grow as we encourage the students still at Hogwarts to take stand on our side,"
He nodded to her.
"I will give you the method to send an encrypted message to them via their Crystal, if you believe they will be beneficial and worthy of standing with us."
@Mackenzie Riddle
Katherine stood there with her husband as he made his speeches, perfectly content to be his silent support as he addressed the few that they had been able to gather under such a short period of time. Surely, there were more who couldn't make it. This couldn't be all that was left of the once-great movement. But for now, they would have to make the best that they could out of the few that they could gather. Her husband's plan was good. She had known that it would be.
Of course, two of their daughters had questions and she smiled at them in a motherly way, something that was far from what would be expected in such circumstances.
"Of course, my love. Just be careful. Keep your wits about you."
She confirmed Lochlan's reply to their Matilda. Because this was war. If Matilda saw them as a threat, then they should be captured or eliminated. At least, that was her thought.
"You must be sure that your friends will be willing to stand with us or stay out of the way. I'm sure they will but we don't want to tip our hands."
She said, gently. She wasn't sure it would be a very good idea at all but she didn't want her to throw a fit in the middle of the meeting either. And she did find most of Mackenzie's friends agreeable. She would hate to see them caught off guard.
@Matilda Riddle
@Mackenzie Riddle
@Lochlan Riddle
Gabby hadn't thought this time would come so soon. This was the moment that she had been building up to her entire life. She had wanted to prove herself to her mother and father for so long but had been taught by her father to hide any of her darker tendencies, to keep the family name in good standing. Now she would have the chance to show what she was made of. It was exciting to her. She listened to what the plan was and then when Mackenzie asked about her friends, Gabby approached her parents as well.
"I need to warn Aquila as well."
She didn't know if her friend would fight but if she wasn't going to fight then she at least wanted her to get to safety. Aquila was probably her only real friend and she didn't want to lose her.
@Lochlan Riddle
Damian was a little torn as he stood listening to the plan that was set out by the head of the Riddle family. It all seemed well thought out and good in theory. But as he looked around, he saw that the numbers were nowhere near what they should be if they wanted to pull out a win over those who would oppress them. They needed to recruit, to plan, to grow their numbers. But there was no time for that. Not with that American family putting out a death warrant for the entire Riddle family. Something like that could not be ignored. Though, he remained silent as things played out. He had a lot to lose if this all went downhill.
Probably very few people here had more to lose than Kane. He had clawed his way to the top to secure his place as Obliviator within the Ministry. He had faced opposition because of his family name and his lack of rubbing elbows and sucking up to those in charge, but in the end he had made it. He was in a position that he could help the Death Eaters from his position. He had free reign inside the brains of those who were brought to him. And while he was only meant to remove memories that were slated for removal, it wasn't entirely impossible to plant others in their stead. Sure, most of his work was done on muggles, but he had learned a lot of handy charms through training.
"We are hinging much of our success on students?"
He said with a hint of disgust. Not that he completely underestimated students, but they would not have the training or the knowledge of what was supposed to be happening. It would be luck, at best, if the students were able to effectively fall in line and actually be useful. This was a very risky endeavor, indeed.
"Don't get me wrong, I'm in. I just don't like the idea of staking our success on whether the students can fall in line where they're needed or not."
He didn't speak loudly, didn't feel the need to do so.
@Lochlan Riddle
@Theodore Nott

Skylar liked the idea of an attack of Hogsmeade. She wanted revenge on the people who fired her from her teaching position. She looked over at Deimos and laughed. This was going to be fun.
Mackenzie was pleasued with her parents react I'll n to her wanting to tell her friends. She would only keep it inner circle, the ones she knew would stand by her no matter what, "I only plan to tell a few friends, mother. Pandora Carrow and her brother, Cepheus, Carina Malfoy and Alayna Nott." She looked over at Alaynas father then looked back to her own father, "I have complete faith in them."
Delaney was listening Lochlan Riddle plan like everyone else was here. She was quite new this to all of this, so she just decided to do what she can to help out. She didn't really have that many experiences in things yet.

She had heard what Mackenzie Riddle did and she did kind of hate her for that a bit. She just didn't get why someone even does something like that. Anyways she would never tell the girl.

"This sounds like a decent plan for sure," was all she could say to be honest since she didn't have anything else to add to all of this what wasn't said already. She didn't have many people she considered as friends or even family. so she won't ask anyone she knows to the cause who isn't here already.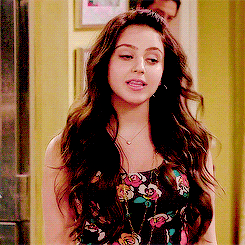 Samara had gotten word about an event that was going to be taking place and they were having a meeting about it. To say she was excited was an understatement, really she was going to be having a huge party/blast when this was all over. Oh Samara knew the kind of hell she could raise when this happened.

So when she walked in and listened to what Lochlan had to say, oh she got giddy in her seat, this was going to be Christmas all over again.

Thank you so much
Rach
from DDR for the set!
Oh this was going to be sweet victory for the dark side! He sat in on this meeting listening to their head death eater and he was beyond excited about this! Couldn't wait to get this started, Hogsmeade and the damn Order and another thing coming to them. "This is going to be bloody fantastic" Hades chuckled.

Thank you so much
Nimue
from Shadowplay for the set!!
Sephy had to waddle to this meeting but she was glad she did. Even though she was almost finished this pregnancy she wanted nothing more then to attend this hell raising, not even her belly was going to stop her from this.



Thank you so much
Deea
from Shadowplay for the set!!
Miriam watched as a good amount of her colleagues applauded the plan and asked questions. She might as well offer one of her own.
"Do we know what time the portkeys will activate?"
@Lochlan Riddle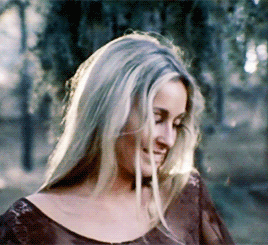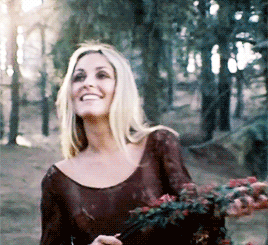 When no one is around, my dear
You'll find me on my tallest tiptoes
Spinning in my highest heels, love
Shining just for you
"The kids joinin' us are just a shield, Rosier. Don't shit yourself."
He laughed, then got preoccupied with the ceiling. It was a very high ceiling. He felt as though it was getting higher and higher the more he looked at it. Maybe if it got too high, it would have to come back down again, and crush them all.
He stopped looking at the ceiling.
He looked at Samara. He grinned drowsily at her, and tried to look up her skirt from where he was sat.
@Kane Rosier
@Samara Dane
"An excellent point, Kane. I'm sure others share a similar concern,"
He said pleasantly, and opened his mouth again to give his well-rehearsed explanation. But before he had the chance to, that reckless little
shit
Deimos Lestrange had to pipe up.
"They are neither a shield, nor are we shielding them,"
He said, with an ounce of bitterness in his voice. Lestrange had already looked away though, and was preoccupied with something else. He was incorrigible.
"Having spent the last however many years teaching these students what they know, Kane, I have faith in their abilities. Or are you suggesting their teacher was incompetent?"
He smiled pleasantly, to let him know he was joking.
"Do not concern yourself with them, if that's what you prefer. Concentrate on pushing back anyone who stands in our way."
Lochlan looked at Miriam next.
"7:04pm, 19:04, 19-0-4 hours."
@Kane Rosier
@Miriam Baptist
---
Permissions in this forum:

You cannot reply to topics in this forum