current time
Apr. 2021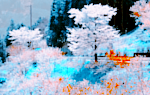 staff
Admin Xaria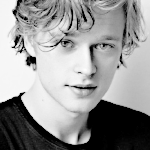 Admin Violet
Who is online?
In total there are
3
users online :: 0 Registered, 0 Hidden and 3 Guests
None
Most users ever online was
139
on Wed Jul 03, 2019 9:12 am
Credits
Skin & graphics made by Xaria. The Harry Potter franchise belongs to J.K. Rowling. All original characters belong to the respective user that made them along with their posts. No copyright infringement intended.
It was Lakeesha's first year has teaching here in Hogwarts. She had no idea how it will go. It was actually good to be back here after all these years. She wondered what she could teach to her students for awhile. There was so many possibilities for sure. At the end Kesha decided to teach them about Hippogriffs. She had even one as example for them, so far the creature seemed peaceful for sure, it seemed to trust Lakeesha. She was sure some of them might know what creature it was and some not. She needed now wait for her students to arrive.
Isabella walked over where Care for Magical Creatures was held. She had read different stories about creatures and wondered what they would learn today there. She soon reached where professor was. "Hello," she said and looked a the creature was there. She tried to figure which one it was.

Cassiopeia walked where professor was and then looked at the creature they were learning today. If girl was right it was Hippogriff. She did greet professor actually too.

Even Gaston had came to here for lessons. Even if he wasn't really big fan of creatures. He walked over his own sister and smiled at her. He did greet professor too. He could be quite protective over his little sister at times. He looked at the creature and knew what it was. It was Hippogriff but he couldn't remember much about it.
Alayna adored creatures, especially thestrals due to the only way you could see them was if you had seen death and she was quite excited for this lesson. She linked her arms with Azalea, their family's having been quite close so they formed their own bond and they settled towards the front of the group, in awe over the Hippogriff. "Morning miss." Alayna quipped, grinning wildly as Azalea toyed with her hair.
She decided that it wouldn't hurt to learn about some various magical creatures this school year; the information could definitely come into handy later on depending on the occupation she'd take up after Hogwarts. Cherry walked out to the area where the class was being held with a notebook in hand. It definitely wouldn't hurt to jot down some notes while she was out there. Who knew when she might need to use them after all.
Atticus decided to show up to Magical Creatures class, even if he wasn't so interested about them there. When he was there he noticed there few students and even his own sister. "Hello," he said to professor. He tried to be polite.
Mackenzie walked into the class and rolled her eyes. She saw the class as a waste of time. if any magical creature tried to fuck with her she would just hex it into submission or kill the damn thing. She crossed her arms and stared around her at the other students
Lakeesha had waited for awhile here for the students so she decided to start with lesson now. She looked among of her students and smiled.

"Welcome to Care of Magical Creatures class. I'm your new professor Lakeesha Miller, but you all can call me Lakeesha or Kesha," she said there now to everyone with a small smile. "Does someone can tell me what is the creatures name what is next to me?" she asked from everyone.
Narkissos ran quickly to class after he had realized he overslept his nap. Looking around, he saw a few students were already there with the professor talking. He also found himself to be the only other guy in class. How great. "A hippogriff. That is a hippogriff."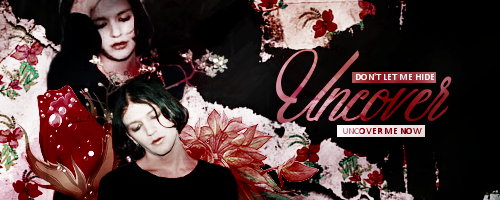 Lakeesha smiled whwn somone answered the question right. "Good. Correct answer. 5 points for Slytherin house," she said. "Also next time try to be on time. Then I'll deduct points from being late. Since it's first class then I won't deduct points. Good fo you," she added there with a small smile. She looked around her students. "What kind of food does Hippogriff diet consist?" She asked there now. She wanted know how much people know about this creature there now.
---
Permissions in this forum:

You cannot reply to topics in this forum