current time
Apr. 2021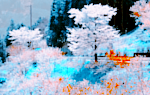 staff
Admin Xaria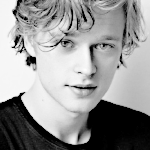 Admin Violet
Who is online?
In total there are
4
users online :: 0 Registered, 0 Hidden and 4 Guests
None
Most users ever online was
139
on Wed Jul 03, 2019 9:12 am
Credits
Skin & graphics made by Xaria. The Harry Potter franchise belongs to J.K. Rowling. All original characters belong to the respective user that made them along with their posts. No copyright infringement intended.
Louis was busy with university-related duties, so Cherry decided she was going to go to the pool. Usually, she would've just gone with the prefect's bathroom, but it was getting closer and closer to the end of term, and she's hardly been to the pool. Dressed in a bathing suit, she slowly got into the water before floating around. It wasn't remotely as relaxing as the bathtub, but it was something.
Lakelyn practically lived either at the pool or on the quidditch pitch when she wasn't in class. Today was one of the times when she didn't have quidditch practice, though, and she had made her way down to the pool instead. She changed into her bikini in the locker room before walking into the pool to find it relatively empty. Even Hyacinth wasn't there today! Instead, she saw Cherry floating around in the water. It was a surprise not to see Louis as well. It seemed like where one was the other was as well.
She lowered herself into the water from the side of the pool, choosing not to jump in so that she didn't startle Cherry.
"Hey, Cherry."
She said in greeting with a bright smile.
@Cherry Darling
Cherry smiled when she saw Lakelyn. She gave a small wave as she positioned herself to be a bit more conversational.
"Hi, Lakelyn! How are you?"
she asked. Lakelyn was definitely one of the people she'd rather be around in this pool. Imagine if it was Carina or one of her hound dogs instead...
@Lakelyn Munroe
Lakelyn continued to smile as she easily kept herself afloat in the water.
"I'm pretty good! How are you?"
She asked genuinely. Lakelyn was the type who always cared about those around her where many would just ask the question out of habit.
@Cherry Darling
"That's good!"
Lakelyn always seemed pretty nice, but they never interacted too much until she and Louis began dating. It was funny how that worked Cherry wished there were some bubbles or whatever, but that was what she got for going to the pool instead.
"I'm doing okay. Just lots of stress with exams getting closer and closer."
@Lakelyn Munroe
Lakelyn liked to talk to anyone who would give her the time of day. She loved making friends and Louis had been one of her best friends for some time, so it made sense that she would want to get to know Cherry better.
"Oh, yeah! This is your last year, isn't it?"
She asked, though she already knew the answer.
"Seems like most of my friends are graduating this year!"
Louis, Hyacinth, and she wanted to consider Cherry a friend as well. It was going to be odd next year for sure.
@Cherry Darling
Cherry nodded.
"It's gone by so quickly, but it's definitely been one to remember! It'll be nice to enter the adult world and have more freedom,"
she said with a wide smile. She was really looking forward to her time after Hogwarts!
"Seventh year goes by fast. Do you have an idea of what you'll do after?"
@Lakelyn Munroe
"I bet that will be nice!"
Lakelyn's parents already gave her quite a bit of freedom anyway, so she knew very little about the lack of freedom Cherry experienced. Lakelyn paused for a moment when asked her plans after graduation.
"I think I'm moving to Blackrock! And hopefully I'll be able to get scouted to play quidditch."
it had been her dream since she was a child and she worked hard to make it happen. The great thing about the world they loved in was that she could live wherever she wanted and still play on any team that would recruit her.
@Cherry Darling
"That sounds great! Since you're friends with Louis, his sister, Victoire, may be able to help you with that. She's going to be marrying Aloha Bill from what I understand."
Didn't they have an insane age difference anyway?
"Louis and I are planning on moving in together this summer! We don't know where yet or anything, but it's the plan!"
@Lakelyn Munroe
Lakelyn smiled at the suggestion.
"I might have to talk to him about it, see if his sister has any ideas!"
It was all so exciting! Even if she still had another year to go.
"That's amazing! Hyacinth and I are hoping to get a place close to the beach where we can surf anytime we want!"
Of course, she didn't even think what someone might think about her saying that she and Hyacinth were wanting to get a place together.
@Cherry Darling
Were she and Macmillan together? Cherry knew that they were pretty friendly, to begin with.
"How nice! Louis and I will make sure to visit! He and I are likely going to spend a bit of the summer vacationing there, so that's exciting!"
@Lakelyn Munroe
Lakelyn smiled at Cherry.
"Yeah, you guys will have to visit! I've never actually been to Blackrock but Macmillan says that it's really nice there!"
She said, not missing a beat or even thinking of what Cherry might be thinking of her friendship with Hyacinth or whether it was more than that.
@Cherry Darling
"I've never been there either, but I heard it's really nice!"
Cherry was really looking forward to the upcoming summer; she and Louis would start living together and enjoy their vacation before entering university. It was going to be so nice!
"I'm really looking forward to this summer."
@Lakelyn Munroe
---
Permissions in this forum:

You cannot reply to topics in this forum