current time
Apr. 2021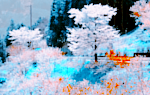 staff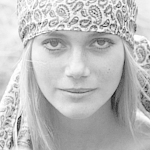 Admin Xaria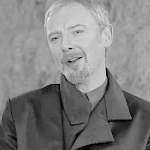 Admin Violet
Who is online?
In total there are
5
users online :: 0 Registered, 0 Hidden and 5 Guests
None
Most users ever online was
139
on Wed Jul 03, 2019 9:12 am
Credits
Skin & graphics made by Xaria. The Harry Potter franchise belongs to J.K. Rowling. All original characters belong to the respective user that made them along with their posts. No copyright infringement intended.
((OOC: This thread takes place in early March, a bit ahead of IC time.))
This was the first real date Jovian had with Alayna. He thought, in order to make it up to her, he ought to take her somewhere nice. There wasn't any
really
fancy restaurants in Hogsmeade, but the tea rooms were pleasant enough: everything was always presented well and wasn't just a bit of water with a tea bag dumped inside.
When they took their seats, Jovian noticed the place was brimming with other couples. That was fairly normal, though. At least the table next to them was vacant, so they wouldn't be disturbed too much.
"I like your hair like that,"
He commented, smiling ever so slightly at her.
@Alayna Nott
Alayna was excited for her date wiwith Jovian. She liked spending time with him and she always felt butterflies when she was around him. She sat in the booth and ordered herself an earl grey with cream and sugar and a blueberry muffin when the waiter come over. She reached out and stroked back Jovians hair, "I like the little stubble you have going on." She said, tracing her hand down to the stubble on his jaw 
@Jovian medina
Jovian ordered a hot chocolate with extra cream and marshmallows, and a slice of banana cake. He didn't usually drink hot drinks, but when he did - it was always the hot chocolate. It may not be the most
sophisticated
option, he realised, but he had a hidden sweet tooth.
"Do you prefer it?"
He asked her, smiling as she ran her hand across his coarse hairs.
@Alayna Nott
Alayna smiled and rubbed her thumb over his jaw, "Yeah I do. Makes you look all rugged and kind of sexy." She said, as a blush crept across her cheeks. She lowered her hand from his face and pushed her hair back, "I was thinking of writing to my father soon." She had been considering cocontacting Theo about her current relationship. She would rather get the interrogations over with, even though he knew Jovian, had watched him grow up really. 
@Jovian medina
"I haven't spoken to your Father in quite some time,"
He admitted, eyeing her plump lips.
"I'm sure he will be delighted with our relationship."
While he did sound rather arrogant, he fully believed that Theodore Nott would approve him. What girl's parents wouldn't? He was from a good family, he had a good educational record, except the odd detention here and there, and he had all the airs and graces they expected to see.
@Alayna Nott
Emerald was honestly happy to have some ounce of freedom since she was released, and yeah she hadn't been feeling way for days. But she was also pregnant and the healers told her that this pregnancy would be a challenge and she wasn't letting her ruin them, and she had been happy to finally be able to with Faolan and not be confined to a bed.
She missed him so much and wasn't tired of him yet, and honestly couldn't wait to be able to have sex and be with someone she had loved right now. This date was something she didn't dress up for but she hoped Faolan didn't expect anything. As the only time you would get her dress up was her wedding. Okay she did used to wear cocktail dresses, but this was a lot different. She was waiting in the waiting area for Faolan.
"Hey Faolan? Are you good?"
she asked hoping he'd hear.
@Faolan Finnigan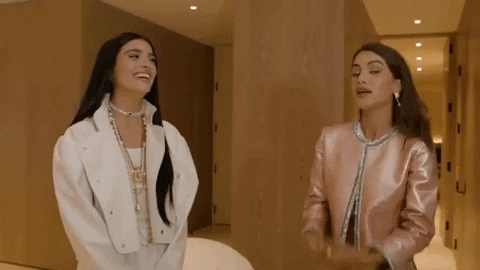 "I'm sure he will be. You're like his dream candidate for my husband. Pureblood, good social graces, attractive to make for beautiful children, and your grades are quite impressive so our children wont be stupid." He really was the perfect candidate. She rested her chin on her hand and smiled at him, "Have you spoken to your parents yet? I havent seen them in forever. Oh, I must write your mother and try to arrarrange a tea for us." She said making a mental note to write to Jovians mother when she heard a familiar voice. She turned her head and saw Emerald. She turned back to jovian and pouted, "It looks like they let just about anyone in here these days." 
@Jovian Medina
He agreed - it
was
perfect. Hazel had never offered to write to his Mother, or even bother with his parents. Alayna did
know
them, he supposed, but Hazel never had any interest in meeting them. He found himself thinking these things constantly now he was with Alayna, but he was very good at overlooking her own flaws.
Jovian followed her gaze, and his smile dropped immediately.
"They're everywhere."
He muttered, annoyed.
@Alayna Nott
Emerald didn't even notice after she had been looking around and sighed. Why did Alayna and Jovian have to be here and she knew that Alayna would think too something sly. She had went over to the waitress, and she asked. "What open seats are there?" she asked hoping to sound professional.

She saw the vacant seat and just fucking hoped it wasn't where they would be placed as she really wasn't going to cause trouble as she was really trying to grow up. She just prayed they're would be no sly comments would be made about Hazel. But she didn't have to let them ruin her first date with Faolan and she tried to not listen to anything.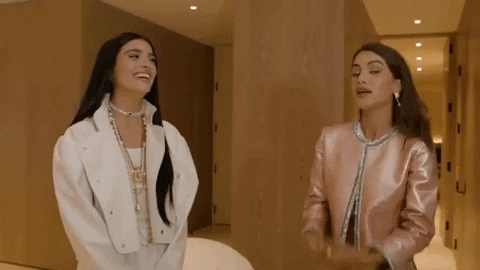 Alayna looked over at Jovian with a string look of pity and stroked his cheek, "Itll be ok. Just try to ignore them love." She intended to stay focused on the fact that she was there with Jovian and not let any Cartwright ruin that for her. She leaned over and kissed him, smiling against his lips, "Focus on us." 
@Jovian Medina
Faolan was running a few minutes late. Wasn't that just a great way to start their first actual official date? When he made it into the tea shop, he saw Emerald already speaking with someone and asking to be taken to any available seats. The place seemed pretty packed but he only focused on making it to Emery.
"Sorry... I'm a few minutes late."
Faolan was so bad with time management. It was part of why his grades were as bad as they were. But he had been trying to turn that around lately.
He took Emerald's hand in his own, glad to finally be able to take her on a proper date. Sibby had said that it was important to do so. And he didn't want to disappoint. Though, he was a bit disappointed himself when they were sat down at a table beside none other than Alayna Nott and Jovian Medina. Great. Maybe if he just ignored them then they wouldn't be obnoxious. He smiled over to Emerald, trying to ignore the other couple.
@Emerald Cartwright
@Jovian Medina
@Alayna Nott
Emerald smiled when he walked into the building and she took him and gave him a huge hug.
"I wasn't waiting that long anyway"
she said kissing his lips. God that felt really good to hug him and be able to bury his head in him, even if it wasn't her thing.
She wasn't letting them ruin this for her and she took his hand and followed him. Even if she glared right at the both of them before taking seat in front of Faolan.
"Are you okay that I didn't dress up?"
she said as she took his hands, and she asked.
"I didn't think you'd manage to pull this off, Finnigan."
she said kissing his lips again. Not even paying Alayna and Jovian a second thought.
@Faolan Finnigan
@Jovian Medina
@Alayna Nott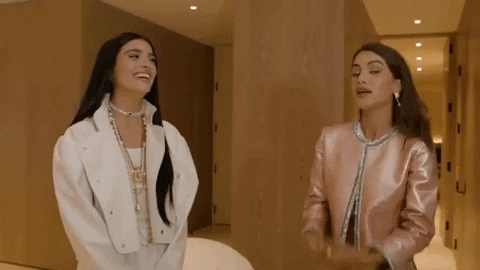 It was all very well and good, until they were seated right next to their table.
Part of it was very distracting, Jovian couldn't really carry on as though nothing was happening. The girl sat next to him had caused a lot of problems between he and Hazel, but she had only just recovered from the injury of Mackenzie's curse. There was an elephant in the room, so to speak, so Jovian had gone very quiet. He was looking at Faolan.
"So it's not yours, then."
He said to him.
@Faolan Finnigan
@Emerald Cartwright
@Alayna Nott
Emery was perfectly fine until Jovian piped up and she looked at Faolan.
"Hey Faolan what did you plan on getting?"
she said as she was showing him the menu. As much as she wanted to go over and punch Jovian.
"The chocolate apple cake looks good wouldn't you agree, babe?"
she asked hoping to distract her boyfriend from Jovian taunting.
@Faolan Finnigan
@Jovian Medina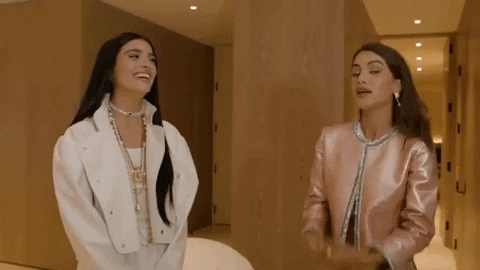 Alayna rolled her eye and leaned back in heher seat when Jovian insisted on having a conversation with Finnigan. The waiter came back with their order and she picked up her tea, fixing her posture and sipping it. She looked Emerald up and down and then went back to Jovian, "Must you do this now, Jo?" 
@Jovian Medina
Faolan was not thrilled being sat down beside Jovian and Alayna. They were both known to cause trouble. At least it seemed like Alayna wasn't really feeling the trouble-making today. Maybe they could all just ignore the other and they could all enjoy their dates. Didn't that sound so much better than the snide remarks? Faolan thought so. He sighed at Jovian't comment, though.
"Yeah, actually it is. And I'd like to enjoy my date with my girl if you could just do the same."
He said, not wanting to get things started but also not wanting to let Jovian try to continue to smear Emerald's name.
Then he turned his attention to Emerald and gave her a bit of a lopsided smile.
"That does sound good. The pumpkin muffins sound good too."
He said with a smile towards her, hoping that Jovian would just drop it now and mind his own business.
@Jovian Medina
@Alayna Nott
@Emerald Cartwright
Emerald closed her eyes when Faolan had spoke up and sure she loved it. But she didn't want any trouble. Smirking to let just to let him know that she was thankful. Taking a glance up at Faolan she chuckled.
" I thought you might like it. Do you think we should order a feast than?"
she asked just trying to deny the presence of Jovian.
"Are you excited to see a movie later?"
she asked Faolan as she had watched the waiter come over. Although she found his protectiveness to be really hot, and she just shook her head. She was hungry.
@Faolan Finnigan
@Alayna Nott
@Jovian Medina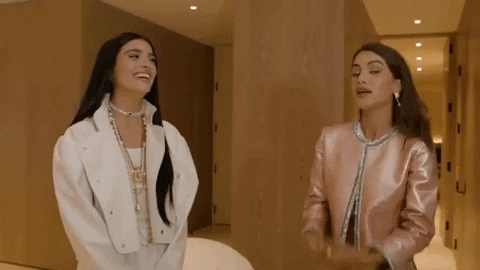 ---
Permissions in this forum:

You cannot reply to topics in this forum