current time
Apr. 2021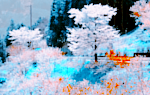 staff
Admin Xaria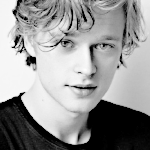 Admin Violet
Who is online?
In total there are
5
users online :: 0 Registered, 0 Hidden and 5 Guests
None
Most users ever online was
139
on Wed Jul 03, 2019 9:12 am
Credits
Skin & graphics made by Xaria. The Harry Potter franchise belongs to J.K. Rowling. All original characters belong to the respective user that made them along with their posts. No copyright infringement intended.
Page 1 of 2 • 1, 2
After being tipped off about the Cartwright's plans to put out a death warrant on his family, Lochlan had successfully fled Hogwarts with Gabriella and Doran via the floo network. He'd also asked that Matilda and Medea apparated immediately to their house, and Mackenzie should have been at home already.
Once they appeared in the fireplace, Lochlan turned to Gabby and Doran.
"We need to leave in the next hour. Gather all your things inside of your trunks: hurry."
@Medea Riddle
@Mackenzie Riddle
@Doran Riddle
@Gabriella Riddle
Finally, her father had arrived at the family home. Medea had finished packing all of her possessions, but she still hadn't seen Matilda yet, so she went ahead and packed some of her
toys
that she would be upset to be without. Mid-packing, she headed downstairs.
"Father, where do you expect for us to head? Or is that confidential?"
Last thing she wanted was to be caught so quickly.
@Lochlan Riddle

Matilda apparated into the living room, seeing her Father and other siblings. She had a trench coat on over her clothes, as she had to immediately apparate from
work
. What she had underneath left very little to the imagination.
"I can't believe this!"
She screeched,
"What are we going to do? Where are we going to go?"
She wailed this and stood there, wiping away the tears that fell.
"This is all Mackenzie's fault! That little brat!"
She was particularly irate that she wouldn't be having sex for an indefinite time period...
@Mackenzie Riddle
Why couldn't Mackenzie have just kept herself together?!? The rest of them had enough control not to lash out in such a way at people who annoyed them. But not Mackenzie. Now they would all have to go into hiding! Gabby was not happy about this. Sure, she loved her entire family but she wasn't looking forward to being locked away in some unknown place for who knows how long. It was ridiculous that they were being treated like pests to be exterminated!
But as soon as they made it to their home, she listened to what her father said and hurried off to her room. She packed up whatever she needed, clothing, make-up, a few books, she even used her wand to transfigure her keyboard into something that would easily fit into her trunk. She couldn't imagine not being able to play any instruments while they were tucked away.
She had packed quickly, hoping that she hadn't forgotten anything. By the time she came out, Medea and Matilda were already in the living room with their father and Mats was sobbing, blaming Mackenzie. Gabby had to agree.
"I can't believe we have to go into hiding!"
She wasn't one who liked the idea of hiding. But she didn't like the idea of being dead either...
@Lochlan Riddle
@Mackenzie Riddle
@Medea Riddle
@Matilda Riddle
Doran hated the idea of going into hiding and we had Mackenzie to thank. All because she had her knickers in a twist and he had been sitting by his father.
"Mackenzie has ruined everything."
he said as he had got all his stuff together refusing his house elves help.
He didn't like this and would rather spend it with his friends. But he didn't have those and he listened to Matilda.
"She's right and Mackenzie I really wished they would locked you up in Azkaban. As you are making all of us suffer because your insane and can't hold your temper right now."
he said as he had sat waiting for his next order.
@Mackenzie Riddle
Mackenzie sat in the lounge chair in the corner watching her whole family scurry about like bugs trying tto avoid being squashed. She ignored the comments from her sisters, as normal, but she raised an eyebrow at Doran but ignored it for the most part, "You all may go where you wish. I'm not going anywhere. I'm not fucking scared of them."
Doran laughed at his sister,
"You realize you're death from the Cartwrights is going to be ten times worse than the Dementor Kiss right?"
he said as he let out a chuckle.
"Do we know who they are sending after us?"
he asked trying to hide his fear from his father.
@Mackenzie Riddle
@Lochlan Riddle
"I have secured a location for us, but I can't give any details until we are there. For all we know, there could be Ministry spies undoing my protective charms as we speak."
Lochlan was pleased with Gabriella and Doran's swift reaction to the crisis. It didn't matter too much to him that his children were all finger pointing: he had always allowed them to express themselves in any way they wished.
As long as it didn't cause
trouble
for them.
"Matilda - pack your things. Medea - finish up.""Mackenzie, gather your belongings, or I will burn them."
He said, making a very simple and very firm negotiation with her.
"You are coming."
@Mackenzie Riddle
@Doran Riddle
@Gabriella Riddle
@Medea Riddle
"Not if I burn them first."
She said venomously, and trudged off to her room where she slung everything haphazardly into her trunk. Everything slotted in very well, as she had a trunk that could magically expand. Hmm... where were some of her more
personal
items?
"Medea!"
She called from her room,
"Medea, did you pack the thingies?"
The thingies were vital for her survival in what sounded like the wilderness.
@Medea Riddle
@Mackenzie Riddle
Mackenzie shoved her brother and glared at him, "Like I said, I'm not fucking scared of them." She then turned to her father and tried to figure out if he was bluffing or not, "You wouldnt dare." She decided shed rather not testest her theory. When she heard Matilda, she snapped her head towards her sister, "Do it, and I'll burn off every strand of hair on your head, you Prostitute Barbie Doll." She then went to her room and started packipacking her things. The Cartwrights would pay for this.
Lochlan looked at his young son. He put a hand on his shoulder. He was very proud of him for being so brave: as brave as a true Gryffindor. The sorting hat's decision wasn't something he quarrelled with, although he secretly harboured feelings of doubt over Doran because of his placing.
"I won't let anyone come for you."
He replied, smiling, and giving his shoulder a Fatherly sort of squeeze.
"You are so precious to me. You know that, don't you?"
He reached for Gabriella that time, and nipped her chin affectionately with his forefinger and thumb.
"But this isn't an ending. It's all of your chances to shine. This may have come earlier than planned, but I promise you that we will rise beyond this. We will rise above them all."
@Gabriella Riddle
@Doran Riddle
Mackenzie came back down with a suit case and her duffel bag and rolled her eyes at ththe display of affection her father was giving her sister, "If you're done praising the favorites, how are we getting there?" She dropped her bags by the fire place and picked up the glass of scotch her had made before the family went into a panic. She sipped it and raised an eyebrow to her family as she waiwaited for an answer.
"I've already packed, father."
Medea was an efficient type. She didn't want to be the one slowing it down for everyone else.
She glared at Mackenzie.
"If you want to commit suicide, you might as well, Kenz."
Medea liked being able to be more intense with her taunts as Mackenzie couldn't do a thing about it currently with magic.
"Yes, Mats, I already packed your tools."
@Lochlan Riddle
@Matilda Riddle
@Mackenzie Riddle

"Good!"
She called back.
Enchanting her trunk feather-light and to float, she made way down the stairs wearing something a little more suitable for
home life
. Hopefully she wouldn't be coming back to her bedroom in splinters or something. She seemed to be under the impression that this death warrant would be called off somehow.
She made way down the stairs, and went straight to her Dad. She put her arms around him and buried her face into his shoulder.
@Medea Riddle
Mackenzie swirled the glass in her hand and chuckled at Medeas comment, "Say something like that to me again, Medea. I dare you. One more time." She may not have her wand, but that didnt mean she couldnt beat the crap out of her sister the muggle way. She had been in enough cat fights to be able to handle herself without a wand.
Katherine was in a right tizzy! How dare someone put out a death warrant on her family?!? The utter nerve they had! Did they not think that there would be repercussions for such a thing? First they had taken away darling Mackenzie's wand for a little tiff where she happened to lose her temper. Now they had it out for her entire family! Oh, they would pay for this.
As soon as she had received word of the situation, she had begun packing her things while she sent the house elves to pack up anything that she deemed a necessity. All the while, she was trying to make it so that her trunk could hold all of her shoes and enough clothing to last for however long they had to be in hiding. If she was going to be spending so much time with Lochlan, she wanted to make sure that she looked her best. She may have already won him but she still wanted to draw all of his attention every time she walked into a room.
She began to hear her children out in the living room and managed to put in the last few pairs of her favorite shoes (only 52 pairs!) and gave a mournful look at the rest of them. She could only hope they would be safe until she returned. Then she charmed the trunk to float out to where the family had gathered. Thank goodness for expanding trunks that could be made feather light!
She moved through the room, embracing and kissing the cheeks of each of her children before moving to wrap her arms around Lochlan.
"My poor babies. We'll get this taken care of. Don't you worry. Things will be better soon."
Of course, she missed their bickering, she didn't wish to see or hear that!
@Lochlan Riddle
@Medea Riddle
@Matilda Riddle
@Doran Riddle
@Mackenzie Riddle
Doran moved away his face and looked at his mother and sighed.
"Really? I'm getting a little old aren't I?"
he said as he ran and really hoped that he'd still have something to go back and he decided to text Aubrey or attempt which was probably stupid. He needed to state his case and not let Mackenzie ruin anything. Once he was packed, he got trunk and rushed downstairs.
He pushed passed his siblings,
"Can we go! I just want this to be over with before I get in trouble for hexing Mackenzie for ruining my life."
he shouted at her.
"You couldn't behave and take that wretched girls taunts."
he shouted as it bothered him. He didn't hate Emerald it Aubrey. Everyone hated him and he was tired of it and this family.
@Katherine Riddle
@Lochlan Riddle
@Medea Riddle
@Matilda Riddle
@Gabriella Riddle
@Mackenzie Riddle
Matilda moved off from her Father when their Mother arrived. She smiled as she kissed her. Her Mummy, in her eyes, was a vision of feminine perfection. She knew exactly how to twist men by utterly beguiling them, and Mats was old enough to know that's how she wooed their Dad. As wonderful as he undoubtedly was, he was still just a man at his core. Katherine knew exactly what he was, and
that
was being a smart woman.
"I love you, Mummy,"
She said quietly, as she moved to kiss Doran. He protested. Mats actually giggled at that.
Then he started shouting and getting upset.
"Shh, Doran, it's okay!"
She said, giving him a big hug.
"When we get to where we're going, we'll punish her."
He whispered to his ear in a would-be comforting voice.
@Katherine Riddle
@Doran Riddle
Doran let his sister give him a hug and he smirked at her words. If he was honest they were all psychotic and it made him laugh, but they were willing to punish Mackenzie.
"I'll be quiet and make sure I have a book of Forbidden curses."
he whispered back. Then he looked at his father.
"Shouldn't we leave as the Ministry are probably on their way and I want to know the plans."
he asked.
Hopefully their new home would be nice. As long as the place they were going too had any kind of crystal service would make his life ten times easier right now as he stood and waited for them to leave this place. He hoped the ministry would get them, but he knew that it would cost his life and he wasn't about to have that happen he'd clean his reputation up and make his plan to use this to his advantage.
@Matilda Riddle
@Lochlan Riddle
As much as he enjoyed their fire and emotion being put on display, Lochlan needed them all to bond together now. The accusations and hatred they had for one another had to be put to better use: against the ones who condemned them to this fate.
The one who kept his family together was his beloved wife. As she came down the stairs and swept about the room, he could feel his love for her escalating tenfold. She was a perfect Mother to their children, and the most extraordinary woman. He kissed her lightly as they embraced, and somehow he was reminded of how
good
everything could be from now on, once he reclaimed power to the Death Eaters.
"I'll do a final sweep of the house with my packing,"
He told her, gently.
"Then you should apparate Doran and Gabriella alongside you. I'll take the others."
Kissing her again, he smiled as he moved away from her, and began to pack himself.
All their precious trinkets and heirlooms took priority, then his clothing. He took one last, long look around their bedroom they had shared together, before going back to the living room.
"This is it,"
He said.
"Medea, Matilda, Mackenzie. Take hold of my arm."
@Medea Riddle
@Mackenzie Riddle
@Katherine Riddle
@Doran Riddle
Matilda giggled at Doran and positively beamed at him. He was such a good boy! Or - well - young man now! Her younger siblings were all growing up very fast!
"Yay!"
She chirped, leaping to her Dad's side and taking his right hand.
"Medea, you hold onto me!"
@Doran Riddle
@Medea Riddle
Doran crossed his arms as he waited to be apparated by his mother. This was going to be a long family getaway and he just wanted to live his life right now. He had a future and sure he was more into pranks. But he just wanted his life to be normal, maybe if he was a Potter or Weasley people would like him. A kid who just wanted things to be better.
@Katherine Riddle
@Lochlan Riddle
Mackenzie watched her mother and tried to ignore the comments of her siblings, but she finally snapped. When her father told her to take his arm, she stepped back and shook her head, "I already said I'm not going. Why should I when all they want to do is see me punished or fucking kill me? I didnt want this to happen, and now my own little brother hates me. So no, I'm not going." She had tears in her eyes and crossed her arms, trying not to let the tears fall.
@Lochlan riddle
Katherine was saddened when her only son ran away from her when she tried to hug him. Had she not shown him enough affection as he was growing up? Had she gone wrong somewhere along the line to cause her only son to dislike her? She didn't let it get to her too much. She still had time to win her son back! He was only thirteen, after all. Maybe it was just a phase he was going through. At least Matilda hadn't brushed her off, which kept her poor heart from breaking too much. She knew that she had to keep it together because she needed to make sure that they all remained safe.
That was when Mackenzie crossed her arms over her chest and refused to go. Katherine sighed.
"Mackenzie, darling, your brother doesn't hate you. Emotions are running high right now. This will all blow over and we will be at the top where we belong when the dust settles. Then we can all go shopping! How does that sound?"
Because shopping fixed everything, didn't it? She held her hand out to Mackenzie.
"You can join with me and Gabby, Mackenzie. Doran can tag along with your father. Come now, we don't have much time."
She kept her hand extended towards her youngest daughter, the tears in her eyes breaking her heart as she did so. She looked to Lochlan for only a moment to make sure he was fine with the new arrangement as Gabby took her other hand that wasn't being held out to Mackenzie.
@Doran Riddle
@Mackenzie Riddle
@Matilda Riddle
@Medea Riddle
@Lochlan Riddle
Mackenzie tried to stay strong and not give in to her mothers words. But just as much as she was a daddys girl, she was a mamas girl too. She made a big dramatic sigh to try and show how annoyed by all of this she was, and took her mothers hand, "Fine. Someone needs to torture Matilda anyway. Nair isn't going to put itself in her shampoo."
Page 1 of 2 • 1, 2
---
Permissions in this forum:

You cannot reply to topics in this forum