current time
Mar. 2021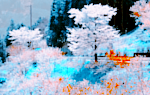 staff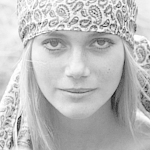 Admin Xaria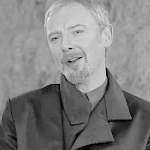 Admin Violet
Who is online?
In total there are
6
users online :: 0 Registered, 0 Hidden and 6 Guests
None
Most users ever online was
139
on Wed Jul 03, 2019 9:12 am
Credits
Skin & graphics made by Xaria. The Harry Potter franchise belongs to J.K. Rowling. All original characters belong to the respective user that made them along with their posts. No copyright infringement intended.
Sibby has been up all night making Faolan a gift for Emerald. Sure he didn't ask, but Sibby felt bad for both of them. Dressed in her uniform, but left her robe in the common room as it was hot in there. She walked down to the third floor and she contacted Faolan that she was here and she waited outside.
@Faolan Finnigan
Faolan looked at his crystal as it vibrated. Emerald was asleep on the bed and he was sitting on the chair, doing an assignment that had been brought to him while he refused to leave her side. He was surprised to see that it was Sibby and she said that she was outside. He glanced up to the bed again and saw that Emery was still sleeping so he walked outside as quietly as he could so he wouldn't disturb her.
Once outside, he smiled towards his sister.
"Hey, Sibby. I wasn't expecting you here."
But it was clear that he welcomed her visit.
@Siobhan Finnigan
Sibby was meaning to come, but she didn't wasn't sure. She still was trying to read what this could all mean.
"I wanted to come to give you guys something. I know you aren't really good at giving gifts."
she said giving him the gift and she asked.
"So my brother finally got the girl of his dreams?"
she teased. She was really happy right now.
@Faolan Finnigan
Faolan was always happy to see his little sister. They might be a couple of years apart, but she was always a little more mature for her age so that she didn't get on his nerves too much like a lot of people complained that their younger siblings did.
"Thanks, Sibby. You do know me pretty well."
He said with a chuckle, taking the gift she had handed him.
"Are gifts something that girls look for at a time like this?"
Yes, he was asking his 14 year old sister relationship advice. But she was a girl! She would know what girls wanted. He smiled.
"I mean, it's a little crazy right now."
He was sure that there were probably all kinds of rumors going around. And he was still a little nervous about the whole seriously dating thing... But he wasn't unhappy at all.
@Siobhan Finnigan
Sibby gave him a nod,
"I do know and that you aren't a good romance."
she said smiling. All she wanted was him being happy and she had also shrug,
"I just hope she likes art, and I am really happy for you."
she said. Giving him another sigh,
"How crazy? I just hope I can meet her and talk to her."
she asked hoping to get to know Emerald.
@Faolan Finnigan
"I never had much reason to be good at romance before now!"
He told her, it wasn't like he had been trying to settle into a relationship or anything before now.
"I'm sure that she'll love it."
He said honestly. His sister's art was always amazing.
"I mean, she's doing better from the curse, so I'm sure you can properly meet her soon! I think her mother said she was making them keep her in the hospital wing until the beginning of March to be sure she heals well... But I'm sure she wouldn't mind you visiting."
He said with a smile.
"I think you'll like her, Sibby."
@Siobhan Finnigan
Sibby was shocked that her brother finally had a girlfriend or someone to make him happy. The girl often wondered what the idea love could be once she was old enough.
"That why you have two sisters to teach you. Are you going to take her on a proper date or like a surprise date once she is out?"
she asked with some concern. A nod came out as he told her everything,
"I don't want to impose on things as I'm sure you got a lot to talk about, but I really want to meet her."
she sighed. She heard a lot of stories about Emerald,
"From what I seen I like her a lot."
she laughed.
@Faolan Finnigan
Faolan fidgeted around a little bit when she asked him if he was going to take Emery on a date or anything.
"I have been thinking about that. What do girls like to do on dates?"
He didn't do the whole formal thing. Sure, he went and hung out or hooked up but nothing actually serious. This was completely new for him. He smiled a bit when she said she didn't want to impose.
"I'm sure you'd impose a lot less than her family. Have you seen how many of them have been in and out of here?"
He said with a laugh, not that he blamed them for wanting to come to see her. He would have been aggravated with them if they wouldn't come and at least check on her.
"We'll have to plan something once she gets out then. After I take her on a proper date."
Because he knew that Sibby would insist he did so anyway.
@Siobhan Finnigan
Sibby shook her head at Faolan.
"I mean they like romantic dinners, movies. Emerald I feel like might like a romantic dinner, and maybe go to Ye Olde Nickelodeon. I'm sure you two could fun in the back of the theatre."
she said not wanting to think about what they do in their personal time. She nodded,
"How is her family acting around you?"
she asked him a little bit worried, and she nodded.
"Yeah maybe Aisling can come too."
as she tried to look to see and she asked.
"Also is the other thing true?"
she asked with an eyebrow.
@Faolan Finnigan
Faolan was mentally taking notes on what Sibby said that girls liked. He had never really bothered so much before. But if he was actually going to call Emerald his girlfriend then he was at least going to put some effort forth to be a good boyfriend. They had already talked about the fact that neither one of them had actually had anyone that they wanted to label as their girlfriend or boyfriend, so this was new for both of them.
"Sibby, are you thinking it's a good idea to do naughty things in the back of the theater?"
He asked with a raised brow. Sibby was too young for that sort of thing... Even if Faolan had already been doing that sort of thing at her age.
"I don't know. Her older sisters seem pretty cool with me being around. Her mom didn't even really acknowledge me and Maverick didn't seem to have an issue."
He shrugged. He didn't know what they thought about him, but he did want them to like him. Even if just to make things easier for Emerald.
"Maybe, we'll have to ask her."
He said before rubbing his hand on the back of his neck at her next question.
"What have you heard?"
He knew rumors ran rampant in school but he had barely left Emerald's side so he had no idea what exactly was going around.
@Siobhan Finnigan
Sibby shrugged,
"I mean I wouldn't do it as I got manners, but it doesn't mean you guys can't have fun. Have you guys ever done it in a public place?"
she asked, even if she wasn't very much about this.
"Yeah and I hope she likes her. Or at least wants to see you happy."
she said with a shrug.
When he asked her about the thing, she sighed and leaned in.
"The thing about her being pregnant by the Lestrange guy? Is it true? Is she really pregnant?"
She asked a little concerned, but also happy for them even if they both are young.
@Faolan Finnigan
Faolan chuckled at his sister talking about her manners and such.
"Are you trying to say that I don't have any manners?"
Okay, well, messing around in the back of the movie theater did sound like something that he would do. He raised his brow at his sister's next question.
"Do you really want to know the answer to that?"
He asked, knowing that she probably didn't actually want any details about his sex life with Emerald.
Faolan hated lying to his sister, but he and Emerald had said that they would be the only ones to know the truth about the baby.
"She's really pregnant."
He said before pausing.
"But Lestrange isn't the father. Congrats, Sibby. You're going to be an aunt."
He said with a smile. He hoped that he was believable. After all, it wasn't like he was new to making up stories to cover his own rear end when he got in trouble. Why should this be any different?
@Siobhan Finnigan
---
Permissions in this forum:

You cannot reply to topics in this forum