current time
Mar. 2021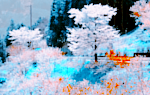 staff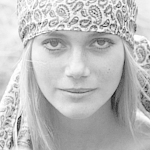 Admin Xaria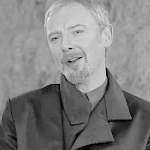 Admin Violet
Who is online?
In total there are
3
users online :: 0 Registered, 0 Hidden and 3 Guests
None
Most users ever online was
139
on Wed Jul 03, 2019 9:12 am
Credits
Skin & graphics made by Xaria. The Harry Potter franchise belongs to J.K. Rowling. All original characters belong to the respective user that made them along with their posts. No copyright infringement intended.
Hazel was sitting on the bench outside the hospital wing as she heard the wreck of whatever happened. She knew she was in trouble, but Jovian didn't want her. Kill her not letting her dreams get ruined.
Surely her mother understood.
She knew she was the one who tended to please the most. Why couldn't she get a good deal and she knew if her father was here then she'd have someone. All she hoped was that none of the Elites saw what was about to go down outside the wing.
@Tabitha Cartwright
Tabitha had spent the past half hour with Emerald and the various healers in the hospital wing. Sure, Emerald could be discharged any day now, but she told them to wait until March just so she can say everything was done to ensure Emerald had returned to normal vitality. It also didn't take very long for her to find out about something concerning one of the arranged marriages she had set up.
To her luck, Hazel was right outside of the wing. A very disappointed look filled Tabitha's face.
"Hazel Eleanor Cartwright! Do you not realize how fucking hard I've worked to make sure you had a good future?!"
@Hazel Cartwright
Hazel shook her head at her mother's words because if she remembered it her father who did that.
"You mean the future that dad had in store for me to become a politician?"
she asked with disbelief. She didn't know how Jovian treated her.
"That man you tried marrying me off too is the exact reason your daughter is in the hospital wing right now!"
she asked despite being the one who was fucking him as this was going on.
@Tabitha Cartwright
"No, I mean the future where you keep the Cartwright name respectful and powerful!"
Although Tabitha was a businesswoman herself, she still believed in a few outdated gender roles.
"Why must you ALWAYS complain about him? The Medinas are a refined family. Do you know how hard I looked to find you a good partner? It wasn't his fault as it wasn't him who cast the damn spell!"
Hazel was frustrating her! Didn't she realize all the sacrifices she had to make over the years?
@Hazel Cartwright
Hazel rolled her eyes,
"You never cared to teach us that we have our potential. I worked my ass all seven years to school."
she said with frustration. "He didn't wan
t me following my dreams, and I took things in my own hands. I'm not here to give him an heir."
She couldn't believe her mother.
"I never lied in my life and everything I say about Jovian is true. He's verbally abusive, turned me against my own sister, and you want him apart of a family that you supposedly worked to protect."
she questioned.
"When will you realize we have a right to our own dreams. I just wanted a guy who loved me and supported me. Jovian didn't do any of that. Nor should I be responsible to teach him, when he can't even work for himself."
she argued with her mother. After all she did the least she could do is get support from her mother.
Another eye roll came,
"Your right he didn't, but his psychotic friends casted it . And as usual Emerald ends up paying the price for your lack of fucking care, mother!"
she shouted not caring about the consequences. Uncle Henry had her back and that's all that mattered to Hazel right now.
@Tabitha Cartwright
She crossed her arms listening to Hazel. What did her daughter get from saying such bluff? Sure, Tabitha had no idea what had gone on daily, but there was a reason why she always tried to keep her kids in line.
"I just wanted you to be a part of another respectable family. Why is that so hard for you to comprehend?!"
Tabitha never comprehended her children's wants too well. It had to be her way or the highway. She also preferred to ignore it whenever her flaws were pointed out. She was supposed to be perfect. Flaws were to not be acknowledged.
@Hazel Cartwright
Hazel understood a lot of things and she knew what her mothers intentions.
"I do know and I am not denying how respectable they are, but I saw who Jovian was happier with. Alayna is more fit to bare children and my loyalty will always be this family and Uncle Henry called him a fool for how he treated us. He mocked me and expected me to be okay with that." she
shouted at her mother.
"I need to become the next minister and go help our family in New York. I want to tell my kids I tried. How hard is that for you to understand mother?"
she asked hoping the woman could see.
"The Medinas and their friends were plaguing our reputation and I couldn't allow another Cartwright to be hurt, mom I did this for Emerald. She was only trying to help me, and you never even notice her."
she said trying to fight back tears.
@Tabitha Cartwright
"Any woman can bear children, but it's a major responsibility when your blood is pure! How else can the family line continue? How else can it not dilute? Do you know how fucking hard I tried to find a family that wouldn't make the line inbred?!"
Tabitha still couldn't believe that Hazel would defy her orders over something so temporary. Where else could she find her a good husband? Jovian was attractive meaning beautiful grandchildren. His family was well-off, so there wouldn't be much danger of losing luxury. His family had a good reputation. What more could she have asked for?
"I care about how our family is seen! Do you know how much of a big deal it is to break from the order I've been trying to create and maintain?!"
@Hazel Cartwright
Hazel didn't give a shit what her mother thought and she spatted back,
"I'm not someone who bears children, and shouldn't you be preparing for the baby anyway. You got a Pureblood line in Fiona and Maverick."
she said as retaliated. "I also want to know why didn't you marry Kyler and Quinn off? Or are they too much of your favorites?"
Yeah her mother really had questionable views and she sighed.
"I also am not going to let myself be cheated on and if you want to know the truth Jovian and I have had sex before and then I broke it off. As he couldn't make up his fucking mind. It was me or Alayna, and he choose Alayna."
she said defending herself, this woman was nuts.
"He also flirted with Alayna multiple times in front of me, and you really think if dad was here he'd allow such disrespect?"
Hazel shouted.
"I won't be put into another marriage either until I have a career."
she said. Right now she knew her mother would have a flip and she also decided to ask.
"Uncle Henry is waiting my arrival anyway."
she grinned hoping her mother knew just how much she fucked up with making Hazel feel worthless.
@Tabitha Cartwright
Tabitha, truly, didn't care too much. In her eyes, Hazel was whiny and entitled instead of compliant and easygoing.
"Why would you prepare for a baby when it's still early enough to miscarry? I don't want any of my grandchildren born out of wedlock!"
That would bring disgrace to the name. She did
not
want the Cartwrights to be seen as
loose
.
"News flash: arranged marriages are contracts! You're lucky if sides are in love. Look at royalty! Most couples in the past were arranged for a reason! There is so much to be gained, and you threw it all away!"
To say Tabitha was upset would be an understatement.
"You're making a grave mistake!"
@Hazel Cartwright
Hazel shook her head at her mother words and she shouted.
"I am not letting my work be ruined to be a housewife while Jovian has a successful career."
she shouted back at her mother and she rolled her eyes,
"Yeah and your going to marry Emerald off to some random stranger right?"
she said as she glared at her mother.
Her mother didn't want to fuck with Hazel right now as she had a future ahead. She was no longer hers to control,
"Also the show you are putting on is a classic. Your damn lucky Emerald let's you in and the only huge mistake your making is defying our father. Maybe if I am minister I will destroy everything this family ever built."
she said as she walked out and shouted back.
"Have fun with the press."
@Tabitha Cartwright
"You can do both! Why do you think it's some gender role thing? Your father and I were arranged. I was able to run a business and so much more once a few of our children became more independent instead of needing to be breastfed every so often!"
What was with Hazel? Never had she had a child who questioned her decisions so harshly!
"You do not know your father the way I do, stop putting things in his mouth!"
Why was it so hard for Hazel to understand that she was trying? Obviously she was bound to make some mistakes, but Tabitha wanted some of her motivations to be understood.
"Why do you think I'd do that? I don't want to endanger you all!"
That would be bad press for one thing; she also didn't want them to get seriously harmed as she
did
care.
"If you say so! You'll come back to me at one point about how correct I was!"
@Hazel Cartwright
---
Permissions in this forum:

You cannot reply to topics in this forum