current time
Apr. 2021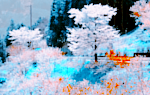 staff
Admin Xaria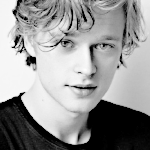 Admin Violet
Who is online?
In total there are
3
users online :: 0 Registered, 0 Hidden and 3 Guests :: 1 Bot
None
Most users ever online was
139
on Wed Jul 03, 2019 9:12 am
Credits
Skin & graphics made by Xaria. The Harry Potter franchise belongs to J.K. Rowling. All original characters belong to the respective user that made them along with their posts. No copyright infringement intended.
Avice rushed to Lochlan office after hearing Tabitha on her crystal in one of the abandoned corridors about a warrant after they release the scenario to the Press. Man that woman had no clue how to respect the old ways and she let out a sigh.
Rushing to his office she knocked on the door hoping Lochlan would believe her. That man had needed to raise his family so much better as she knew the Americans had power, and she tried warning him. God she wished hell on Mackenzie as she waited outside.
@Lochlan Riddle

winning the game takes controlling a fool
After his rather cruel handling of his daughter and letting off some steam, Lochlan was more or less back to his usual self. He had sent the Cartwright girl a large bunch of flowers and offered his most
insincere
apologies on behalf of Mackenzie, but he knew that his name was being dragged through the dirt again in whispered conversation.
So it was business as usual. He had to keep up appearances, and this was exactly what he'd be doing at this time of the day: being inside his office.
When he heard a knock at the door, he turned and opened the door. He smiled languidly at Avice.
"What a delight to see you again, Avice,"
He said fondly, allowing her entry.
"You seem a little flustered. Can I help with that?"
He asked cheekily, closing the door behind them.
@Avice Raywood
Flustered she was as she didn't even give a word to Lochlan as she stepped into his office and crossed her arms giving him a look. This was going to be hard for her to say as Lochlan was probably the only Professor here keeping her sane right now.
"Lochlan you need leave."
she said signing. Putting her hands together,
"And take your kids with you as the damn Americans have put a death warrant out."
she pointed out. This was not a thing she wanted to do but it was happening and she wasn't about to see Lochlan die from his pride.
@Lochlan Riddle

winning the game takes controlling a fool
His smile dropped immediately.
Of course, he took everything very seriously at once. For a moment he stood there, drinking in the harrowing concept that he was faced with. The Cartwrights had gone and done it: they had banished his daughter from the school, they had stolen away the reputation he had taken decades to build, and now they were threatening him and his family with certain death.
He wasn't going to take it. They want to play it that way? So be it. He would play them at their game, and win tenfold.
"Did anyone see you come in here?"
He asked at once, flocking to the side of his desk and extracting his crystal.
"Message Doran Riddle and Gabriella Riddle."
He busily stroked through the air his message, knowing that he'd already asked his children to set their crystals in private mode for every use.
Come immediately to my office. Come ALONE - do not speak with anyone, do not stop anywhere else.
"This is... for all of us? For my thirteen year old SON?"
@Avice Raywood
Avice nodded at those words and sighed. She didn't even feel emotion, but Lochlan worked hard and this meant certain death.
"I knew you needed to pick a better punishment for Mackenzie, but that's in the past."
she sighed as she knew she needed to do it.
"They did not see me Lochlan. I only heard on my patrols as Tabitha was speaking on her phone."
she sighed as she sat back.
"Ironic isn't it the Cartwrights want to own England like the do America."
she shook her head in discuss.
"Do you know any good places to hide." s
he sighed. She was sure if needed be she could open their secluded Irish estate for them.
"If not I could offer our second estate for you."
she sighed
The words came out as they waited for his children to show.
"I am sorry, Lochlan."
@Lochlan Riddle

winning the game takes controlling a fool
"I have somewhere,"
He said dismissively, having already been prudent enough to prepare for something like this. A warrant wasn't what he was expecting. A
slip up
, perhaps, or if he had perhaps been forced to kill someone. The Death Eaters should be alerted.
He made a few more messages using his crystal, mostly to the elves at home who had instructions on what to do. They likely couldn't spend too much time at the house before heading to the island. He was also writing messages to his other daughters.
"Don't be,"
He said, and actually showed a flicker of a smirk.
"This is just the beginning, and most certainly not our end. The Americans will be held responsible for their meddling, and will be gutted like the vermin they are."
Lochlan grabbed her arms.
"Trust me, Avice. Just this once."
@Avice Raywood
Avice had doubts she knew how fucking powerful they were. A family that had a say on the world for years.
"I do trust you, but the Cartwrights are powerful and I mean it. It is a shame my daughter is showing sympathy for that family. Why didn't you marry one of your kids or get the Cartwrights to marry someone who is the DE. They could have been an asset."
she said with a sigh.
Closing her eyes,
"Could you wait to gut the wolf until her pregnancy comes to term and take the child from her?"
she said if she wanted her to trust him. She needed to know his plans.
"What is the plan?"
she asks with curiosity to him.
@Lochlan Riddle

winning the game takes controlling a fool
Lochlan let go of her arms, slowly.
"My dear, if you had such certainty of their threat, why didn't you?"
He was beginning to grow tired of her ongoing finger pointing. She hadn't foreseen anything like this would happen, just as much as he hadn't.
He paused thoughtfully for a moment, and nodded his head to one side in vague acknowledgement.
"I heard the child was one of the Lestrange's. That could, indeed, be useful."
But right now, he didn't want to think of this wretched girl and her insipid spawn.
"I can't say right now. It's too risky."
She should know that.
"We've probably said too much already. I'll communicate with you soon enough, once I have left the castle."
@Avice Raywood
Avice didn't even make a comment on that as she looked at him. It was not her place to raise Lochlan's children when she had her own problems.
"You should know I always preferred to handle my own problems and not get involved with yours."
she shrugged.
The woman was not going to treated any certain way by Lochlan. She may be a purist, but she was very must a feminist who loved to get her way. Both men she had been involved with were fools and Lochlan was the probably the biggest one of them right now.
"Yeah and raise that kid to his ways. Plus maybe we can use that wolf and make her one of us. Or have her suffer."
she posed the idea.
An eyeroll came,
"Alright, but you better tell me your location. We can discuss more there,"
she said with a shrug. Anything to destroy the Americans or any member of the Order right now.
@Lochlan Riddle

winning the game takes controlling a fool
She meant
after
the incident with Mackenzie?
Mackenzie has just slashed up one of your daughters. Want to marry one of your other kids to one of mine?
He was sure that she just liked to poke holes in him the majority of the time.
"My dearest Avice, please,"
He said, placing his hand delicately on her cheek,
"You should know I will. Just wait. I'm not withholding from you to be difficult, I'm doing it to protect us all."
He always turned on the charm when she was doubting him. He kissed her forehead slowly, and lovingly.
"Just carry on as you always have. But stay alert, and await my contact. Be patient."
He murmured, caressing her.
@Avice Raywood
Avice touched Lochlan's hand as they touched her face.
"You better and I will be trying get Tilda away from that drenched family."
she said as she hoped Lochlan would be safe. As for his family and his dear wife this was going to be a difficult time.
"Be safe."
she said as she pulled out of his caress and made her way to do the door and down the steps.
@Lochlan Riddle

winning the game takes controlling a fool
---
Permissions in this forum:

You cannot reply to topics in this forum