current time
Apr. 2021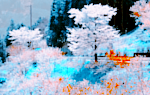 staff
Admin Xaria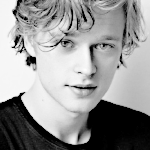 Admin Violet
Who is online?
In total there are
5
users online :: 0 Registered, 0 Hidden and 5 Guests
None
Most users ever online was
139
on Wed Jul 03, 2019 9:12 am
Credits
Skin & graphics made by Xaria. The Harry Potter franchise belongs to J.K. Rowling. All original characters belong to the respective user that made them along with their posts. No copyright infringement intended.
Page 4 of 6 •
1, 2, 3, 4, 5, 6
First topic message reminder :

27th February - Hogsmeade weekend, a Saturday. Flyers line the streets and shop windows:

Feeling the Valentine's blues?
Want to see spring in with a bang?
Head on to The Three Broomsticks!
For our all-day all-night BEER FESTIVAL!
Cheap beer!
Cheap drinks!
NO students will be served!
We got our eyes on you!

It was the afternoon, and the pub was full of customers. There's hardly any room to move! This is a rapid fire thread, like the hot tub one we had before.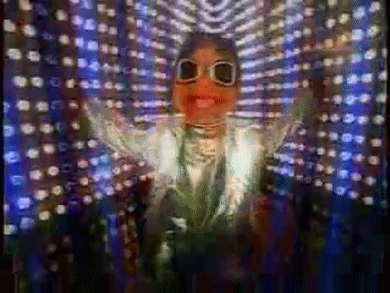 ---
Domonique shrugged, "I havent seen him yet. But I do see dad." She said poiting towards her father 
@Louis Weasley
Wondering if any of her older siblings were around, Eloisa squeezed through the pub trying to avoid getting beer all over her.
Once he was able to buy a pint, he managed to spot Louis. James decided to lightly punch his arm as he took a swig of his beer.
@Louis Weasley


Hazel was trying to not think about Jovian and Alayna, but then she heard Alayna shout. That caused her to turn and she saw a man by the two of them. A man who looked really fucking familiar, but she tried to not think and she nudged Maverick.
@Maverick Cartwright
Maverick shrugged his broad shoulders at his sister's question.
"I sent her a message and told her she could come if she wanted."
He said, checking his crystal to make sure he hadn't missed a reply.
"Keep rubbing it in that you're the older one. But you forget, I am legal now. Have been for a few months."
Then Alayna's yell pierced his ears followed by Hazel nudging him. He looked in the direction she pointed, shock on his face.
"Is that...?"
It couldn't be!
@Hazel Cartwright
Hazel loved her brother fiancé and truly believe he struck better. Sure it was easy to find a nice girl, but purist guys where stuck in their ways.
"I hope she comes. Then again I'd be back to third wheeling."
and she had gave him a chuckle,
"Hey you are 17 and fully capable of drinking. I just am really an adult. I can't help when I came."
she laughed.
A shrug came,
"I don't know, but I thought I heard him say his name was Jedidiah."
She sighed hoping they behaved.
"Do you think we should go and save him?"
she asked with some worry.
@Maverick Cartwright
Javier was looking forward to some time off to enjoy the evening. He walked into the crowded Three Broomsticks and grabbed himself a beer before looking around. He spotted Dominique with Louis and Cherry and approached them.
"Looks like I'm late to the party."
He kissed Dominique's cheek after greeting the group.
@Dominique Weasley
@Louis Weasley
@Cherry Darling
Domonique smiled when she saw Javier and kissed his cheek, "Bonjour, Love. I was wondering when you would get here." 
@Javier Morais
Maverick threw his arm over Hazel's shoulders once again.
"You wouldn't be the third wheel! You know I always want you around."
Maverick didn't show genuine affection towards most, but his siblings tended to be the exception.
"I guess someone does have to make sure you make it back to the castle in one piece."
he teased.
He stared at the man talking with Jovian and Alayna for a long moment, listening to what Hazel said.
"I guess we had better."
He said, not waiting before going up to their apparently undead father and tapping his shoulder to get his attention.
@Hazel Cartwright
@Jedidiah Cartwright
Suddenly, an already drunk man zoomed into the Three Broomsticks totally naked with fireworks booming behind him.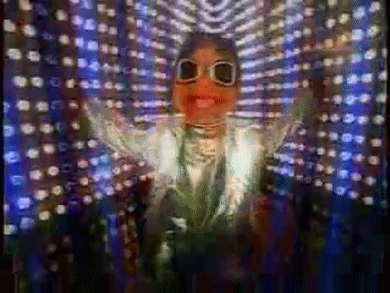 Jovian hesitated, then extended his hand and met him in a shake. Another American. Perhaps he did have something to do with the Cartwright family, perhaps not. The name sounded vaguely familiar, but he wasn't completely sure.
"Medina,"
He greeted, taking his hand back quite quickly.
@Jedidiah Cartwright
Hearing fireworks, he looked at the entrance of the pub. "Is that guy bollock naked or is it just me?"


Scorpius had
just
found Rose after nodding to the man he bumped into very quickly.
"Hi Rose!"
He said breathlessly. Then a gust of wind swirled around him - a naked man was standing at the doors! He instantly shielded Rose's eyes and looked away.
"Erm!"
@Rose Granger-Weasley
Indigo had entered, turned a fraction, and saw everything that he didn't want to see.

"Get out! This is a family pub!" He flared, moving a stack of flyers by magic so they shielded his groin from view. He couldn't stand disgusting drunks like him! "Out!"

Harrison raised an eyebrow at the drunkard who flew in. "It isn't even sunset, and somebody already stripped."

Matilda giggled, and draped her arms around him. When the door of the pub flew open, Matilda was shocked at first, but then started laughing.
"Are you as well endowed as him?"
She asked Kane cheekily.
@Kane Rosier
Avice entered the pub and saw a man, "I think it's best you leave."


winning the game takes controlling a fool
A smile came from his tone as he looked at the man. "Very well Medina." he said. His name sounded like the name that he heard someone mention. "Do you by chance know a Hazel or Maverick? I was told to bring a message to them." he said giving the couple a grin.

Alayna wanted to get away from this guy, so she pointed towards Hazel and her brother, "Them over there." She then turned to Jovian, "Its a bit crowded in here. Let's go." 
@Jedidiah Cartwright
@Jovian medina
He just merely nodded in the direction of Hazel and Maverick. They were still standing around the same place. There wasn't much point in questioning him, and there wasn't much point in considering that it could be a different Hazel and Maverick. He was now
incredibly
curious as to what this 'message' was, though.
@Jedidiah Cartwright
Jovian didn't move when Alayna said they should go. He wasn't listening. He was following the man with his eyes very carefully.
@Alayna Nott
He then noticed Indigo, and a grin grew on his face. Harrison got up and went over to him after shoving the naked man out of the way.
"Hey, Indi."
@Indigo Macmillan

Jed gave them a nod as he looked at the two kids looking at him.
"Well I suppose I should tell them there father says hello."
he said giving them a smirk. Giving the girl a grin,
"I do suggest you be careful."
he said as he eyed the boy.
"Didn't I hear a Medina was engaged to a Hazel?"
@Jovian Medina
@Alayna Nott

Page 4 of 6 •
1, 2, 3, 4, 5, 6
---
Permissions in this forum:

You cannot reply to topics in this forum