current time
Apr. 2021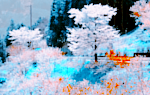 staff
Admin Xaria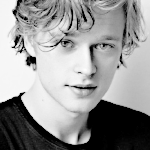 Admin Violet
Who is online?
In total there are
6
users online :: 0 Registered, 0 Hidden and 6 Guests
None
Most users ever online was
139
on Wed Jul 03, 2019 9:12 am
Credits
Skin & graphics made by Xaria. The Harry Potter franchise belongs to J.K. Rowling. All original characters belong to the respective user that made them along with their posts. No copyright infringement intended.
Page 3 of 6 •
1, 2, 3, 4, 5, 6
First topic message reminder :

27th February - Hogsmeade weekend, a Saturday. Flyers line the streets and shop windows:

Feeling the Valentine's blues?
Want to see spring in with a bang?
Head on to The Three Broomsticks!
For our all-day all-night BEER FESTIVAL!
Cheap beer!
Cheap drinks!
NO students will be served!
We got our eyes on you!

It was the afternoon, and the pub was full of customers. There's hardly any room to move! This is a rapid fire thread, like the hot tub one we had before.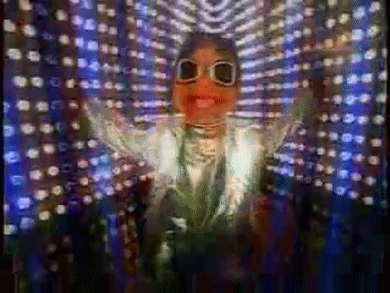 ---
"Ey, Mystique! Grab a pint, I wanna see ya get 'em down ya, girl."
Laughing, he pointed at Reed.
"Just call him Reed, he won't bite ya for it."
@Mystique Vega

Skylar looked up and smiled at the man. "What makes you say that?"
@Jason heartbane
Jovian didn't really want to go in there, but he'd seen Alayna go into the pub. It was noisy. And packed. People's elbows kept ramming into his sides. He spotted Alayna.
"What do you want?"
He asked, taking out his money.
@Alayna Nott
Alayna was about to ask hazel of she had seen Jovian anywhere when she saw him. She smiled and kissed him when he asked if she wanted anything, "Surprise me."
@Jovian Medina
James heard there was going to be beer, and he wanted some. He was an adult; they couldn't tell him anything. Lots of people...

"Hmm... maybe,"
She said, giggling and moving closer to him.
"I don't usually because it makes me all bloated. But I'll give it a go!"
She ordered a beer, and drank some of it.
"Are you all misery guts again, Kane, honey?"
She asked him, pouting.
@Kane Rosier
Mystique laughed and held up the beer she had in her hand, "I should probably finish this one first."
@Fred Weasley II
Kane took a drink from his own mug, just a small one to make it seem like he was drinking and enjoying himself when he was really here to see what information he could gather.
"Misery? I thought this was supposed to be some sort of party."
He said as one side of his lips quirked up into a bit of a half-smirk. He reached out to tug a piece of her hair almost playfully.
"Don't pout. The fun is just starting"
Of course, he wasn't necessarily having fun... But he had to make it seem like it.
@Matilda Riddle

Wondering if some of her relatives and friends were there, Victoire dashed to the Three Broomsticks excited for an opportunity to have fun!

"Hellooooooooooooooooooooooooooooo!"

So I'm a little left of center
I'm a little out of tune
Some say I'm paranormal
So I just bend their spoon
He got a couple of cocktails from the bar, and banded her one. Sliding an arm around her waist, he sucked on his straw and observed the surroundings.
@Alayna Nott
"Fests can be anywhere if you got the right stuff. Also wasn't your girlfriend coming?"
she asked hoping they would show even if she liked hanging out with Maverick. Ignoring Alayna and Jovian behind her as she let out a chuckle,
"One of those drinking competitions. One of us ought to live, and you aren't old enough yet."
she said giving him a huge chuckle.
@Maverick Cartwright

set credit goes to
conformity
at sp!
Jed heard some stories about a possible beer feast, and Jedidiah believed he ought to. The man loved going to the fests they had in America, especially Oktoberfest. The man had walked in and he had accidently had bumped into a man.
"I'm sorry kid."
@Jovian Medina

As the man jolted onto his arm, Jovian's drink went flying and splattered over himself and someone else. Jovian looked at the man responsible, and blinked.
The guy watched as the drink went flying, and he sighed. His cover was going to get blown, and he looked at the kid.
"Let me clean that up."
while knowing he should leave.
@Jovian Medina

Alayna smiled when Jovian returned and sipped at her drink, "Thanks love." But soon she was covered in Jovians drink, "Are you kidding me!?"
@jovian medina
Roxanne heard about some fest from Fred and she was going. She could legally drink now and she wanted to have some fun with her friends. So she walked in and walked over to Fred.
"Hey Fred! I hope I'm not late and I brought money so chill the fuck out."
she laughed. Not like she ever "stole" any kind of alcoholic  beverage from the Three Broomsticks.
@Fred Weasley II

"Yeah, but she admitted to still being in love with Louis during a game of truth or dare."
@Dominique Weasley
Domonique raised an eyebrow, "Did she now? Well, I wowouldnt worry. I dont think Louis going anywhere."
Fred swung his right arm around Reed, and his left around Mystique.
"Now this is a crew."
He said, laughing.
"We're like the dark horses of the staff: a librarian, a drop-out and a has-been."
He smirked at Reed, then glanced at Mystique.
"Actually - sorry Mist. You shouldn't be painted with the same brush as us two cretins."
Fred glanced up at his sister.
"I'm chill. Are you chill?"
He mocked her and added:
"For once?"
@Mystique Vega
@Reed Jackson
@Roxanne Weasley

"It's fine..."
It was just an accident. There was something strange about the man that he couldn't really place. Perhaps it was the fact that he was looking quite shifty. Jovian pulled Alayna closer to his side, protectively.
@Alayna Nott
@Jedidiah Cartwright
Alayna stepped into Jovians side and noticed the protective grip he had on her. She felt wet and sticky from.the beer
This was a nice way to get out and about when there wasn't too much going on! Hopefully, Fleur would be able to join him. Bill walked through the very crowded Three Broomsticks looking for any of his friends and family.
"Yeah, Mystique, I don't really do formalities,"
he replied with a chuckle as he was given a mug of beer. This was the life!
"We could be the Three Musketeers!"
@Mystique Vega
@Fred Weasley II
Page 3 of 6 •
1, 2, 3, 4, 5, 6
---
Permissions in this forum:

You cannot reply to topics in this forum