current time
Apr. 2021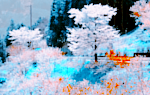 staff
Admin Xaria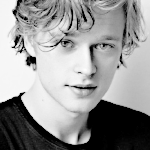 Admin Violet
Who is online?
In total there are
3
users online :: 0 Registered, 0 Hidden and 3 Guests :: 1 Bot
None
Most users ever online was
139
on Wed Jul 03, 2019 9:12 am
Credits
Skin & graphics made by Xaria. The Harry Potter franchise belongs to J.K. Rowling. All original characters belong to the respective user that made them along with their posts. No copyright infringement intended.
Page 2 of 6 •
1, 2, 3, 4, 5, 6
First topic message reminder :

27th February - Hogsmeade weekend, a Saturday. Flyers line the streets and shop windows:

Feeling the Valentine's blues?
Want to see spring in with a bang?
Head on to The Three Broomsticks!
For our all-day all-night BEER FESTIVAL!
Cheap beer!
Cheap drinks!
NO students will be served!
We got our eyes on you!

It was the afternoon, and the pub was full of customers. There's hardly any room to move! This is a rapid fire thread, like the hot tub one we had before.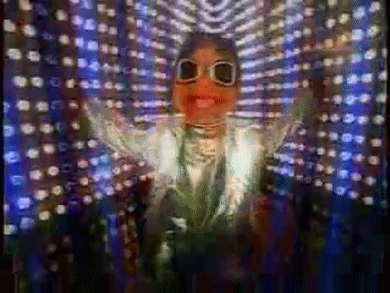 ---
Domonique smiled when she saw her brother and his girlfriend, "Louis! Cherry!" But she frowned when Carina poured beer down cherry's back, "When did Carina become such a bitch?"
@Louis Weasley
@Cherry Darling
Cassiopeia decided to check out this Beer Festival. Even if she didn't drink any of it stuff. She walked in and looked around. The girl walked over the bar area. She needed drink. Something strong actually but she had no clue how to get it yet.

Kane looked Matilda up and down as she approached him. She was more clothed than normal. How sad.
"Don't you, Matilda?"
He asked as he let his hand trail down her bare side.
@Matilda Riddle

Cherry sighed loudly as beer was poured down her back. The feud was definitely one-sided in the sense of Cherry being the bigger person. As she pulled out her wand to do a cleaning and drying spell, she replied to Dominique,
"She's always been like this."
@Louis Weasley
@Dominique Weasley
Skylar walked up to a booth and got herself a beer before making her way around the crowded festival
Domonique was confused, "She was always so nice when Louis brought her around. What happened?"
@Cherry Darling
Pandora strolled through the crowds wishing she still had her fake ID. She wondered if she could seduce anyone into getting her a drink
"Isnt she with that one guy now? Jaromir or whatever?" Domonique asked still unsure as to why Carina would be jealous
"Screw this," she mumbled and ordered herself one beer. According to wizarding law she was adult already. So she could drink. She took sip of this beer. It didn't taste so bad to her. She soon found a table and she began to drink her memories away of someone who she wanted so badly forget.

Aquila walked in ready to be able to legally buy alcohol for the first time.

Abeline walked around the festival hoping not to bump into anyone. But as if she jinxed herself, she bumped into someone getting a drink poured all over her, "Really?"
Ethan had been searching for Faye through the festival but hadn't seen her so instead decided to try and meet up with some new friends.
Jocelyn felt a bit overwhelmed by all the commotion of the festival. She tried her best to avoid to the crowds and not get trampled to death
Ryder stopd on the outskirts of the crowds trying to figure out the best attack strategy to get through said crowds
Aezoria entered the pub and decided she was going to cause someone to be really horny. It would be entertaining.

Amaryllis wasn't really a huge drinker, she never really drank enough to get drunk but she immediately approached the bar and ordered a beer. She still couldn't figure out why she just needed to get drunk tonight but she knew that she had to!
Mystique figured ahe could have a bit of fun since Athena was with her sister for the night. She walked around the festival with a beer in her hand until she saw Fred, "Hey Freddy! And Professor Jackson, lovely to see you both."
@Fred Weasley II
@Reed Jackson
Hazel really needed to get away and stay with her brother. She knew she fucked by sleeping with Jovian once again and how she felt like shit. Now she needed to embrace being single and have fun.
"Yeah it's called going to a fest, Maverick."
she chuckled. She promised herself she'd be good and today she had the plan to that right now.
"I wouldn't mind doing a competition."
@Maverick Cartwright
Alayna continued to try and search for one of her friends. Why was this place so crowded? She wasnt paying attention when she slammed right into someone, "Oh my god. I'm so sorry. I-" but she stopped when she saw it was Hazel, "Oh. My bad."
@Hazel Cartwright
Hazel glanced when Alayna bumped into her. Giving her a shrug at her apology, and then looking at her she looked and she asked.
"It's fine."
before going back to today. Sure she would love to see Jovian, but right now was not the time for any of this.
@Alayna Nott
A festival sounded like fun! Even if it was one that was all about beer. She didn't mind beer but she knew that she still had a few months before she could legally buy her own. That didn't mean that she couldn't come in and have fun with some friends, though! She looked around for anyone she knew.
Cassie kept drinking by herself and soon walked over the bar to get another one. Awhile doing so she bumped into someone. "Sorry?" it sounded more like question.

Jason was in a lot of joy right now as he strolled into the fest. His usual face of pride on and she entered the Three Broomsticks, and found a beautiful lady. "Now you look flustered." god he was out of a dad mode right now so he was able to have fun right now.

OPEN TO ANYONE

Maverick chuckled at his sister's statement.
"I know that! But aren't they usually in bigger places?"
Maybe there was some sort of magic cast on the place to make it bigger the more occupants there were, he didn't know. Then someone bumped into Hazel and he frowned. Of course, it would be Alayna Nott. He rolled his eyes at her and then threw his arm over Hazel's shoulders, ignoring the other girl.
"What kind of competition?"
@Hazel Cartwright
Page 2 of 6 •
1, 2, 3, 4, 5, 6
---
Permissions in this forum:

You cannot reply to topics in this forum