current time
Apr. 2021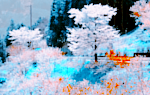 staff
Admin Xaria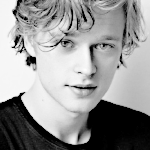 Admin Violet
Who is online?
In total there are
5
users online :: 0 Registered, 0 Hidden and 5 Guests
None
Most users ever online was
139
on Wed Jul 03, 2019 9:12 am
Credits
Skin & graphics made by Xaria. The Harry Potter franchise belongs to J.K. Rowling. All original characters belong to the respective user that made them along with their posts. No copyright infringement intended.
Page 6 of 6 •
1, 2, 3, 4, 5, 6
First topic message reminder :

27th February - Hogsmeade weekend, a Saturday. Flyers line the streets and shop windows:

Feeling the Valentine's blues?
Want to see spring in with a bang?
Head on to The Three Broomsticks!
For our all-day all-night BEER FESTIVAL!
Cheap beer!
Cheap drinks!
NO students will be served!
We got our eyes on you!

It was the afternoon, and the pub was full of customers. There's hardly any room to move! This is a rapid fire thread, like the hot tub one we had before.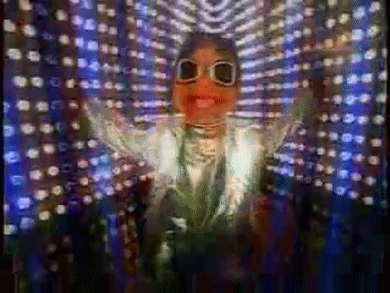 ---
Hazel glare at her with a look,
"I've slept with your boyfriend a lot more than I slept with Hyacinth and I at least didn't end up heartbroken twice in the past year. Now why not go on and be the biggest fake this world has seen and quit thinking you can control me."
she said as she walked over to Alayna.
"I wasn't going to cause a scene until you called my father crazy and my family sick. I hope you learn one day that people like you have consequences and if I hear any of your psychotic purist friends say anything about me or my family again I will be ten times worse."
she said with a glare.
Looking over to Jovian,
"I hope you both have a good date and very sad life, because Alayna that's what happens to shitty people like yourself. The only dick sucker here will always be you and the only baby here will also be you, and I suggest you wear that prefect badge with more respect."
she said as she walked back over to her father.
"We can go into a spare room. I had my fun with the peasants."
she said as she ushered them upstairs not giving them one last thought.
@Jovian Medina
@Alayna Nott
@Jedidiah Cartwright
@Maverick Cartwright
Jed wasn't expected any of this to happen and he looked at the couple. This man moved on too quickly from his daughter,
"You know sometimes cheating is seen as justified young lady, and I suggest you both leave."
she said as she gave a glare to the man, getting a dna test paper outside of his pocket.
"Here for some clarity, and that smug look on both your faces isn't good. I do thank you though for pointing me in the right direction."
he said as he followed his daughter.
"Let's go children, we do have a lot to discuss and this couple clearly must go back where they came from. Also if you see Emerald or my dear wife please send them my regards."
he said not giving a shit as no one called any of his children dick suckers as he walked up the stairs.
@Jovian Medina
@Alayna Nott
@Hazel Cartwright
@Maverick Cartwright

Maverick had been taught never to hit a girl, so he had just kept his mouth shut when Alayna had started spouting her horrible nonsense. He was quite surprised when Hazel actually stood up for herself. So many times he had seen her just back down and not tell other people how it was. He was proud of her for not letting this Alayna Nott walk all over her now.
Then when it was all over, he turned his attention back to his father and followed him and Hazel into the room where they would be able to talk. Once they were in the room, Maverick leaned against the wall near the door, arms crossed over his chest.
"I don't know whether to tell you welcome back from the dead or to demand to know what the hell is going on."
Maverick would have never spoken to his father that way before, but he had grown up a lot since the man's 'death'.
@Hazel Cartwright
@Jedidiah Cartwright
Hazel had used a charm to shut the door and then silence so no one could hear what was going on and she looked right at the man who was supposed to be her father.
"My brother is right you need to tell us what the hell is going on or if this is some sick game our mother is playing to keep us in line."
she said even if part of her wanted to hug her dad like she used when she was younger and congratulate him.
@Maverick Cartwright
@Jedidiah Cartwright
Jedidiah put his hands up as he listened to his kids talk to him.
"I promise you as crazy as your mother is she had no part in this."
he said with a huge sigh. Going into his pocket he got some DNA tests out and handed them to both his children,
"I understand I have failed you as a father and especially failed your sister. But I had been in hiding for five years, thanks to your uncle."
he said with a huge sigh.
@Maverick Cartwright
@Hazel Cartwright

Cassiopeia was just on her second beer by now. As she had never drunk before then she had no clue what her limits are. So here she was at the bar stool drinking her beer and just being here. She had no clue what is going on around her.

The whole time this was going on, Jovian was just tugging on Alayna's arm, trying to get her to ignore it. When Hazel, Maverick and their weird Father finally started to go, Jovian gave Alayna's bum a little pat so she'd start moving.
"Come on, I'll treat you to something,"
He lured, smirking as he led her out of the pub.
@Alayna Nott
Lisbet had decided to go check out this beer fest. She walked into it and looked around. It was pretty crowded here. She tried to spot people she might know. She wasn't here to drink if she can.

In James' pocket was a stink bomb. He was bored, so he threw it somewhere random for a laugh.

Alayna was practically bouncing she was so mad. She looked at Jovian and walked out of the pub like he had been trying to get her to, "I'm sorry. She just pisses me off like nothing else." 
@Jovian medina
Macmillan walked into the restaurant grasping some galleons tightly. A few beers wasn't going to hurt, especially as it seemed like everyone and their grandmother were at the pub. He was surprised to see Amaryllis drinking quite a bit. Interesting.
Hazel took the paper and she read it and saw it was legitimate and also looked at the species and saw it read vampire. She looked up and she tried to fight back tears, and she had looked at Maverick.
"It seems pretty legitimate and now when is our birthdays?"
she decided to ask.
@Maverick Cartwright
@"Jeididiah Cartwright"
Rose's eyes were still being covered by Scorpius when she heard her cousin Albus' voice as he spoke to them. A smile came to her lips.
"Is the naked guy gone?"
She asked, it was very odd to be practically blind in a room with so many people. Though, she did appreciate Scorpius' efforts. She hadn't wanted to see some random naked man!
@Albus Potter
@Scorpius Malfoy
Kyler didn't intend to do a story on this beer fest, because she liked to believe she deserved to have one day off every once and a while. She couldn't be the only reporter in this business and it's not like it was American territory, it was Daily Prophet Territory. She tried to not get disgusted with the Naked Guy as she looked in discuss and to the drunks trying to flirt with her.
This was why she stayed away from this.
Entering the pub, she looked around for Quinn, she had to be here. As much as she liked to believe that being out of Maverick and Hazel's life. She soon found her sister, and she decided to look.
"Hey am I interrupting anything?"
she asked hoping she didn't if not. Maybe she wouldn't run into her lovers in this bar right now, because she didn't really want too.
@Quinn Cartwright

set credit goes to
Erenae
at sp!
Jed could sense the emotion that Hazel was holding back, and he felt horrible. All of his children had been growing up and he missed out on it.
"Your birthday is January 23, 2003 and Maverick you were born on November 1, 2003, and you all are not very far apart in age. I apologize for not being there for you, and Emerald birthday is October 5, 2004."
he said with a huge sigh. God he felt like the words worst father right now with each of his children.
@Hazel Cartwright
@Maverick Cartwright

Quinn smiled when her sister approached her at the bar. She raised a mug of beer towards her. Beer wasn't usually her thing, but it was a beer fest, right?
"You're not interrupting anything! Pull up a stool!"
She said, waving to the person behind the bar to send over another beer for Kyler.
@Kyler Cartwright

Maverick looked over the paper and listened to everything this man said. He seemed legit enough. His story checked out. And it sounded like something their uncle might do.
"Why come back now?"
Maverick asked, no emotion in his voice. He had learned how to shut them down, his father's 'death' helping with that.
@Jedidiah Cartwright
@Hazel Cartwright
Page 6 of 6 •
1, 2, 3, 4, 5, 6
---
Permissions in this forum:

You cannot reply to topics in this forum