current time
Apr. 2021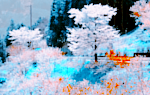 staff
Admin Xaria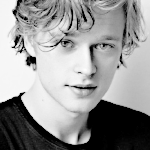 Admin Violet
Who is online?
In total there are
4
users online :: 0 Registered, 0 Hidden and 4 Guests
None
Most users ever online was
139
on Wed Jul 03, 2019 9:12 am
Credits
Skin & graphics made by Xaria. The Harry Potter franchise belongs to J.K. Rowling. All original characters belong to the respective user that made them along with their posts. No copyright infringement intended.
Page 5 of 6 •
1, 2, 3, 4, 5, 6
First topic message reminder :

27th February - Hogsmeade weekend, a Saturday. Flyers line the streets and shop windows:

Feeling the Valentine's blues?
Want to see spring in with a bang?
Head on to The Three Broomsticks!
For our all-day all-night BEER FESTIVAL!
Cheap beer!
Cheap drinks!
NO students will be served!
We got our eyes on you!

It was the afternoon, and the pub was full of customers. There's hardly any room to move! This is a rapid fire thread, like the hot tub one we had before.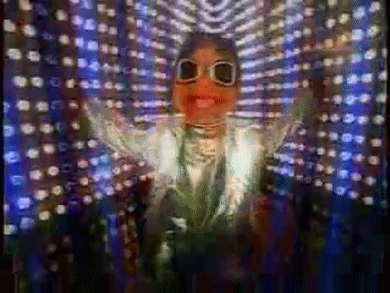 ---
Alayna felt a bit of jealous when the man brought up Jovians previous engagement, "Not anymore." Seriously, who was this guy?
Their Father... what was he talking about? Jovian was quite sure Hazel's Father was dead. That's what she'd told him, he was sure of it. He should be careful? Jovian narrowed his eyes.
"That was me. It was called off."
He told him, feeling as though he should keep his wand hand free right now. This man was making him paranoid.
@Jedidiah Cartwright
"I have heard."
he said giving them a look. Giving them a glare,
"As arranged marriages are a thing of the past and I just need to pass a very important message."
he said. Actually if this was Hazel fiancé he wanted to have his fun right now.
"I suppose you could come?"
@Jovian Medina
@Alayna Nott

Maverick watched as the man that just had to be his father speaking with none other than Jovian Medina. He nudged Hazel. "come on, I want to know what's going on" then he moved over to Medina, Nott, and his father. "leaving already?" he asked as he kept an emotionless mask on his face when he overheard his father mentioning something about Medina coming along.

@"Hazel Cartwright" @"Jedidiah Cartwright" @"Jovian Medina"
Hazel sighed this wasn't going to end well as she saw followed her brother.
"You trying to get into a fight with Nott?"
asked Hazel who walked over and glared over at Jedidiah and then to Jovian.
"I see you met the corpse of my dead father."
she said giving him a glare and she gave Alayna a smile.
@Maverick Cartwright
@Jovian Medina
@Alayna Nott
@Jedidiah Cartwright
Jovian didn't say anything as Hazel and her brother came over. He looked at the man, then to them, then to Alayna. This was some kind of stupid joke. His brow lifted.
Alayna looked back and forth between everyone. Dead father? "You guys are sick. Jovian, let's just go, babe."

Carina smiled when her sister approached her and Jaromir, "Hey Quil. I dont think I've properly introduced you two. This is Jaromir. Jaromir, this is my sister Aquila." 
@Aquila Malfoy
@Jaromir Krol
Hazel cringed at those words,
"Don't call my father sick. I didn't even know my father was alive. You know I really pity the both of you."
shouted Hazel. She looked,
"You think you destroyed my family enough?"
asked Hazel as she shrugged,
"Just to prove your better."
@Alayna Nott


Jovian didn't know why Hazel was suddenly shouting at him. He hadn't said
anything
. In fact, he was completely dumbfounded, and was starting to question whether there was something in that cocktail he had.
"Well, you clearly have a lot to discuss, if that's the case,"
he said, taking Alayna's hand.
"Let's go."
He finally agreed with her, and tugged her hand slightly.
@Hazel Cartwright
@Alayna Nott
"Nice to meet you," He said to Aquila, and then laughed. "I won't be hurting her, so you can save your punching."


Hazel was feeling a lot of emotions right now,
"Oh go and then give Alayna a fucking excuse. You going to have someone hex me."
she said giving him a glare.
"The only thing we have to discuss is the fact that the person responsible is with Jovian. Her psychotic friend tried killing Emerald, and then tried saying we couldn't keep Deimos away from our family."
she said giving Alayna a glare. No one fucked with this man if he was her father, even if she hated him right now.
@Jovian Medina
@Alayna Nott
Fights came easily with their family, it seemed. Though, it was no surprise when everything was so up in the air right now. Maverick had no idea what was going on. He had thought his father had been dead for years now! And here he was standing in the middle of a beer festival, of all places. He reached out and put a hand on Hazel's shoulder in the hopes of calming her.
"Let them go, Haze. I'd like to see what he has to say."
He said, gesturing towards their father. He had a lot of explaining to do.
@Hazel Cartwright
@Jedidiah Cartwright
"Scorpius!"
she greeted as he hurried up to her. Almost as soon as she had greeted him, the man had entered and she just caught a glimpse before Scorpius covered her eyes. Her cheeks heated and she squeezed her eyes tightly even behind his hand.
"tell me when he's gone! Or he finds some clothes"
she said, mortified.
@Scorpius Malfoy
Albus didn't like the idea of a beer fest, but his friends were going. So he had to go and enjoy each his friends and be the life of the party. He walked in and he saw Rose and Scorpius, walking he put his hands on their shoulders,
"How are my two favorite people?"
he asked with a smile.
@Scorpius Malfoy
@Rose Granger-Weasley
Hazel glared at Alayna and Jovian then turned back to her brother.
"Your right I'm sure they have to discuss how long it'll take for Alayna to be seen as nothing more than a sex toy for Jovian to fuck."
she said giving them a glare and she eyed the man.
"Dad or whoever you are I hope you have a good fucking reason to be here after five years."
she said giving him a glare what was she right now.
@Maverick Cartwright
@Jedidiah Cartwright
Alayna wwas about to go with Jovian when Hazel went on her little rampage. She glared at the girl and then turned to Jovian, "We better get out of here before I decide I'm in the mood for a fight." 
@Jovian Medina
Hazel rolled her eyes,
"Fate truly is good at putting two fucked people together."
she called back knowing she was asking for it right now.
@Alayna Nott
Alayna turned back to hazel with her eyes flaring anger, "Keep running your dick sucker, Hazel. It's all its good for besides sucking off Hyacinth and cheating on your fiance, right?" 
@Hazel Cartwright
Amaryllis had finished the first beer in record time. Oh, they were going down so quickly! And she was never much of a drinker. So, as she had made it halfway through her second, she was already feeling a bit tipsy! She stood up and walked away from the bar, hoping to find someone she knew with her beer in hand still. Though, she only managed to end up bumping into someone instead.
Dione was a little surprised at all of the people bustling around her as she just stood there unsure what to do with herself. This was not her comfort zone. Though, she soon spotted a few familiar faces. She hadn't ever really spoken to any of them other than Fred, but they had always seemed friendly enough. And she thought it might be nice to actually make friends of her coworkers.
"Hi, guys!"
She said as she reached them, smiling brilliantly.
@Fred Weasley II
@Mystique Vega
@Reed Jackson
Kane put one arm around Matilda as she draped her arms over him, he could play her game. Then the door bursted open and a naked guy was there. Kane rolled his eyes and then chuckled at Matilda's question.
"You want to find out for yourself?"
He had to make this festival bearable somehow.
@Matilda Riddle

Page 5 of 6 •
1, 2, 3, 4, 5, 6
---
Permissions in this forum:

You cannot reply to topics in this forum