current time
Apr. 2021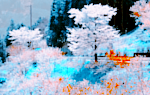 staff
Admin Xaria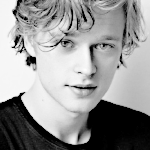 Admin Violet
Who is online?
In total there are
6
users online :: 0 Registered, 0 Hidden and 6 Guests
None
Most users ever online was
139
on Wed Jul 03, 2019 9:12 am
Credits
Skin & graphics made by Xaria. The Harry Potter franchise belongs to J.K. Rowling. All original characters belong to the respective user that made them along with their posts. No copyright infringement intended.
Page 1 of 6 • 1, 2, 3, 4, 5, 6
27th February - Hogsmeade weekend, a Saturday. Flyers line the streets and shop windows:

Feeling the Valentine's blues?
Want to see spring in with a bang?
Head on to The Three Broomsticks!
For our all-day all-night BEER FESTIVAL!
Cheap beer!
Cheap drinks!
NO students will be served!
We got our eyes on you!

It was the afternoon, and the pub was full of customers. There's hardly any room to move! This is a rapid fire thread, like the hot tub one we had before.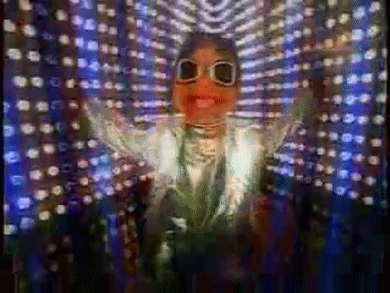 "Whey! Fred walked in and headed straight for the bar. "Beer! Please!"

Medea entered the Three Broomsticks. A good opportunity to make connections! If she was lucky, she could even fade into the background.

Louis entered hand-in-hand with Cherry.
"Beer tends to make me a little gassy,"
He admitted to her, chuckling a bit.
@Cherry Darling
Dione wanted to get to know people around the area! So, what better way than to attend this big event she had been hearing so much about? She walked into the Three Broomsticks. It was filling up quickly!
Miriam was off, so she might as well check out this beer festival of sorts. It was always nice to talk to people!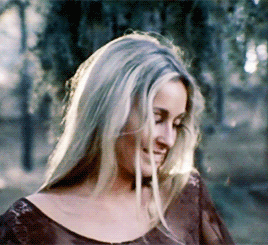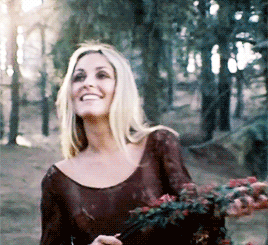 When no one is around, my dear
You'll find me on my tallest tiptoes
Spinning in my highest heels, love
Shining just for you
"I'm not too fond of the taste of beer,"
admitted Cherry as she found a table for them.
"But I do like an excuse to be with you!"
@Louis Weasley
A beer fest sounded like the perfect way for Quinn to spend her day off! Sure, she usually preferred something stronger, but she couldn't argue with cheap drinks! She walked into the pub and ordered herself a beer. Maybe she should have seen if she could perform at the event, it would have been good publicity!

Of course he wasn't going to drink any real beer, but they had plenty of cheap butterbeer as well. He was drinking one and trying to weave himself around people. He ended up bumping into someone. "Sorry!"
Damian had heard about the beer fest that was going on and he thought it sounded like a good idea to attend. It could be fun, after all. He wasn't like his brother who took everything so seriously, he knew how to have fun as well. As he walked in, he was bumped into by some kid.
"Don't worry about it."
He said, not trying to cause a scene or anything so early in the day.
@Scorpius Malfoy
Drogros put a thought into someone's head that they needed to get absolutely smashed tonight.
Amaryllis wasn't sure why... But for some reason as she walked in she got the urge to get really drunk. How odd.
@Drogros
Alayna walked around the festival hoping to run into someone she knew or to find Jovian
Kane was not looking forward to attending this event. It was so far beneath him... But he could probably learn a lot from the ruffians that would attend such events. So, he sat at the bar with a mug of beer, seeing what he could learn.

Carina was watching the festival goers and narrowed her eyes when she saw cherry and Louos. She took a beer from someones hand and walked past the couple, pouring the beer "accidentally" down cherry's back, "Oops." She said with a smirk and kept walking
@cherry darling
Matilda was wearing clothes that actually covered her ass for once. Her skirt was still pretty short, and she had all her midriff on display, but this for her was respectible.
"Ooh, Kane, you like beer?"
She asked him, giggling.
@Kane Rosier
Reed arrived to the pub and immediately dashed for Fred.
"Dude, this is epic!"
@Fred Weasley II
"Be nice, Karina."
He said, seeing what she had done and smirking a little. Girls and their cat fights.
@Carina Malfoy
Jonathan had been walking around the festival avoiding a bunch of drunken idiots when he, himself, bumped into someone.
Rose looked around. It was mostly adults here! But anyone was allowed. She just had to find some people her own age. She got a butterbeer while she was looking around. It was difficult to spot anyone, though, everyone was so much taller than her and she couldn't see over them!
Carina gave him an innocent look, "I felt her outfit needed some help. So I added a little something something." She said before kissing his cheek, "I'm sorry. Was I naughty?" She asked with a smirk
@Jaromir Krol
"Yes yes, my man!"
He handed him a beer.
"We have to get to that level of drunk tonight where we are gonna regret it in the mornin'!"
@Reed Jackson

Elysia always loved an excuse to get drunk. Drogros was there too!
"Hey, Nick!"
@Drogros

Harrison entered the Three Broomsticks with the hopes of seeing Indigo even if it wasn't exactly his scene.

Maverick wanted to go and see what this whole thing was about, so he had enlisted Hazel to come along with him. Of course, it said that students couldn't be served beer but he thought there was always ways around that.
"Wow, look at this place. It's going to be full in no time."
He said to Hazel.
@Hazel Cartwright
Page 1 of 6 • 1, 2, 3, 4, 5, 6
---
Permissions in this forum:

You cannot reply to topics in this forum