current time
Apr. 2021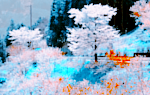 staff
Admin Xaria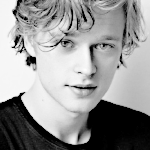 Admin Violet
Who is online?
In total there are
3
users online :: 0 Registered, 0 Hidden and 3 Guests
None
Most users ever online was
139
on Wed Jul 03, 2019 9:12 am
Credits
Skin & graphics made by Xaria. The Harry Potter franchise belongs to J.K. Rowling. All original characters belong to the respective user that made them along with their posts. No copyright infringement intended.
As discussed in the #plotting channel of our discord, our next site-wide event will be an attack orchestrated by the Death Eaters on Hogsmeade village. It will take place on a Hogsmeade weekend, so most students (third year and above) will be there. Following this Hogsmeade event, there will also be an attack on Hogwarts as the Death Eaters progress and break through Hogwarts's enchantments.
We want everyone to sign up their characters, and let us know where they fit into the rainbow system (lol). If your character is a death eater or death eater supporter, please indicate where they fit onto the level of injury scale as well (red to blue).
If you put your character into a category, say orange, this doesn't necessarily mean they will be heavily injured unless you really want them to be. It just indicates the highest level of what you're comfortable with for each of your characters. You can organise amongst yourselves (on discord) the plots of who does what to your characters. Or, if you just want a chance encounter, make an open thread (bearing in mind you've given the other member's character permission to do a certain level of things).
If you have any questions about this, or if it's at all unclear please message me!
RED - Can be killed / anything can happen


Aeris Sung

Andrea Ross

Aquila Malfoy

Avice Raywood

Celeste Wong

Deimos Lestrange

Discordia Lestrange

Filius Flitwick

Fleur Weasley

Jedidiah Cartwright

Kayleigh Owens

Killian Phiera

Lochlan Riddle (with permission / plotting)

Min-ji Baek

Penelope Skeeter

Rosemary Dursley

ORANGE - Can be heavily injured / hospitalised but no death


Amaryllis Macmillan

Athena Lestrange

Bianca Valenti

Camille Voclain

Damian Rosier

Darcy Culkin

Florian Valois

Hanna Skarbek

Harrison Jetson

Hazel Cartwright

Hermione Granger

Gabriella Riddle

Jaromir Krol

Kane Rosier

Ksenia Krol

Lakeesha Miller

Matilda Riddle

Maverick Cartwright

Medea Riddle

Niall Maguire

Oliver Alden

Roxanne Weasley

Scorpius Malfoy

Summer Callahan

YELLOW - Can be taken as a prisoner - torturing / injury allowed


Adrien Morais

Albus Potter

Amara Jordan

Austin Blake

Bill Weasley

Cepheus Carrow

Cernunnos Largo

Claudette Vikonnol

Dione Cross

Eloisa Morais

Faolan Finnigan

Faye Phiera

Fred Weasley II

Hades Lestrange (Non-hospitalisation injury)

Hyacinth Macmillan

Isabel Burke

Jason Heartbane

Jonathan Maddox

Kyler Cartwright

Lakelyn Munroe

Louis Weasley

Marco Valenti

Mystique Vega

Narkissos Jetson

Petra Grindelwald

Poppy Macmillan

Raine Walsh

Reed Jackson

Rose Granger-Weasley

Tilda Raywood

Victoire Weasley

GREEN - Minor injuries and dueling threads allowed


Abeline Steele

Adam Flint

Alayna Nott

Aloha Bill

Alyn Jordan

Ariel Moretti

Blanche Labelle

Carina Malfoy

Cassiopeia Malfoy

Cherry Darling

Claudia Morais

Diethelm Samuels

Dominique Weasley

Doran Riddle

Elysia Mort

Esme Ventisette

Ethan Layton

Indigo Macmillan

Javier Morais

Jocelyn Sawyer

Jovian Medina

Kieran Count

Lisbet Zaima

Mackenzie Riddle

Miriam Baptist

Nemesis Jetson

Pandora Carrow

Pasithea Jetson

Persephone Nightshade

Reuben McDonald

Ryder Dawson

Samara Dane

Skylar Ashton

Siobhan Finnigan

Theodore Nott

BLUE - Don't want my character involved or undecided faction standing


Aezoria

Anelie Zaima

Drogros

Emerald Cartwright

Emmerich Zaima

Fiona Stewart

Hugo Granger-Weasley

James Potter

Leonides Belvedere

Luther Count

Nicoleta Miller

Nimue

Quinn Cartwright

Sadie Cavendish

Sapphira Zabini

Tabitha Cartwright

PINK - List of Death Eaters taking part


Avice Raywood

Damian Rosier

Deimos Lestrange

Gabriella Riddle

Hades Lestrange

Jason Heartbane

Kane Rosier

Katherine Riddle

Lochlan Riddle

Mackenzie Riddle

Matilda Riddle

Medea Riddle

Miriam Baptist

Persephone Nightshade

Samara Dane

Skylar Ashton

Theodore Nott

PURPLE - List of Death Eater supporters who will take their side in this


Alayna Nott

Athena Lestrange

Carina Malfoy

Cepheus Carrow

Discordia Lestrange

Jaromir Krol

Pandora Carrow

Last edited by Louis Weasley on Fri Nov 06, 2020 3:54 pm; edited 4 times in total
PINK - Delaney Mistholm

RED - Andrew Garcia

ORANGE - Aquamarine Belvedere, Lakeesha Miller

GREEN - Molly Weasley II, Cassiopeia Malfoy, Mariah Dolores, Lisebt Zaima, Jessica Cruz

BLUE - Lily Potter, Samantha Sanchez, Carmenita Santiago, Elaisa Galloway, Chloe Ramirez

Pink - Skylar Ashton

Purple- Alayna Nott, Pandora Carrow

Green- Carina Malfoy, Alayna Nott, Abeline Steele, Ethan Layton. Ryder Dawson, Jocelyn Sawyer

Yellow- Domonique Weasley, Mystique Vega, Jonathan Maddox, Austin Blake


Orange: Amaryllis Macmillan, Athena Lestrange, Damian Rosier, Gabriella Riddle, Kane Rosier, Maverick Cartwright, Summer Callahan

Yellow: Amara Jordan, Claudette Vikonnol, Dione Cross, Faolan Finnigan, Isabel Burke, Lakelyn Munroe, Rose Granger-Weasley

Green: Claudia Morais, Javier Morais

Blue: Nicoleta Miller, Quinn Cartwright

Pink: Damian Rosier, Kane Rosier, Gabriela Riddle

Purple: Athena Lestrange
BLUE - Aubrey Cartwright

(I forget about her)

PINK - Hades Lestrange, Persephone Nightshade and Samara Dane

ORANGE - Ksenia Krol and Oliver Alden

YELLOW - Adrien Morais, Poppy Macmillan, Petra Grindelwald, Raine Walsh and Hades Lestrange (Injury)

GREEN - Esme Ventisette, Kieran Count, Persephone Nightshade, and Samara Dane
Last edited by Varian Vikonnol on Tue Nov 03, 2020 7:14 pm; edited 1 time in total

Thank you so much
Debbie
from Shadowplay for the set!!
Changing Domonique Weasley to green
RED: Avice Raywood, Jedidiah Cartwright, Filius Flitwick

ORANGE :Hazel Cartwright, Roxanne Weasley, Bianca Valenti, Florian Valois, Hanna Skarbek

YELLOW: Albus Potter, Kyler Cartwright, Cepheus Carrow, Jason Heartbane, Tilda Raywood, Marco Valenti

GREEN: Adam Flint, Ariel Moretti, Pasithea Jetson, Doran Riddle, Nemesis Jetson

BLUE: Sadie Cavendish and Emerald Cartwright

PINK: Avice Raywood and Jason Heartbane

PURPLE: Cepheus Carrow

set credit goes to
conformity
at sp!
Could you put Fiona under blue?
Could Malia be Green and Working for Death Eaters?
---
Permissions in this forum:

You cannot reply to topics in this forum