current time
Apr. 2021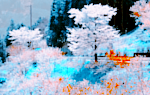 staff
Admin Xaria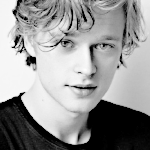 Admin Violet
Who is online?
In total there are
3
users online :: 0 Registered, 0 Hidden and 3 Guests
None
Most users ever online was
139
on Wed Jul 03, 2019 9:12 am
Credits
Skin & graphics made by Xaria. The Harry Potter franchise belongs to J.K. Rowling. All original characters belong to the respective user that made them along with their posts. No copyright infringement intended.
Alayna was still hurting from the fact that Jovian had gone to Hogsmeade with Hazel and gotten a hotel room. Sure, she and Jovian hadn't talked about being official. But it wasnt like they weren't in the process of starting to date either. They had practically told Hazel they were together and then he goes to a hotel room with her? Hell no. She continued her walk along the lake when she saw him. Jovian. She walked up to him, a pissed off look on her face before shoving him as hard as she could, "How could you!?" She shouted at him, shoving him again, "Am I just some never ending joke to you?"
@Jovian Medina
Jovian was heading out to do a bit of quidditch practice by himself, but he'd paused by the lake to take a look at its surface. He was annoyed that, in that last few weeks, he hadn't been himself at all. He could barely concentrate on school work and things, thinking primarily of his dramatic on-and-off again relationships with both Hazel and Alayna.
Just when he turned to head towards the pitch, deciding that he needed to force himself to focus on quidditch, Alayna's voice cut through the air like a knife.
Taking him completely off-guard, Jovian stumbled backwards but managed to hold his balance. Then she shoved him again. Losing his footing, he fell backwards into the lake. Luckily it was merely the shallows, but it was enough to drench him completely.
Spitting out a bit of water, he looked up at Alayna.
"No. You're not a joke to me. I just... have felt things for Hazel that I can't get rid of."
@Alayna Nott
Alayna felt bad when he fell in the water but she didnt let it show, nor did she offer to help him up, "I must be some laughing matter for you to keep doing this to me? Is this some weird foreplay you guys have? Make someone cry so you get your nut off?" She shook her head at the excuse he gave her, "So you had to hurt me, AGAIN, in the process of figuring out how you feel about a girl who's leaving the country. Probably to get away from you!" She didnt know if anything she was saying was actually true, she was just hurt and upset, "You need to tell me the truth right now, Jovian Valantinus Medina."
@Jovian Medina
"No,"
He said firmly, when she asked him if it were a laughing matter, or some trick he'd pulled to get himself off.
He slowly stood up from the water, and stepped back onto the bank. He was dripping wet, but the cold hadn't got to him yet.
"What truth?"
He asked, thinking about what she'd said about Hazel. Perhaps she really
did
just want to get away from him. Maybe she enjoyed the hold she had on him, but was just planning to set sail at the first chance she got.
Hazel really had it out for him like that.
"I promise I'll tell you the truth, Alayna."
@Alayna Nott
"I just want to know how you feel! How you really feel about me. No trying to please anyone else or any of that shit you do. Just be real with me." She looked up at him, the hurt showing in her eyes as she tried to fight back the tears, "I really really like you, Jovian. You already know I have for years. But I have no idea how you feel outside of us hooking up and a few random make out sessions. I mean, if that's all I am to you, then I'm not doing this. I'm not going be some pocket pussy for you to play with whenever you feel like it."
@Jovian Medina
"I care about you,"
He admitted, performing a quick drying spell on his clothes as he began to feel the chill. His hair was still dripping down his forehead and cheeks, though.
"You're someone I've known for ages, and I always enjoyed teasing you when you were younger. You were such an easy target."
He smirked a bit.
"But that was only because I liked you, wasn't it?
He sighed, as though that were obvious.
"I like being close to you, and spending time with you."
He smiled very slightly
"You'll always mean something to me. But with Hazel... I don't know. It's like she has some kind of annoying hold on me. I'll still look at her as my betrothed. I can't help that. It's just the way I was raised."
@Alayna Nott
Alayna scoffed when he said he cared about her, but continued to listen, "You have an odd way of showing you like someone. You told me you didnt like Hazel but then you go and fuck her. So, sorry if I'm a little confused." He said crossing her arms over her chest. "But you aren't. Hazel even said so. That you should be with me. But I'm not about to be a second choice. So you need to choose. Now." She was scared of what answer he would give.
@Jovian medina
Was she really giving him an ultimatum?

His chances with actually being with Hazel were quite low. Seeing as she had already decided on going back to America to finish her schooling anyway, he couldn't well sit around and wait for her to come back.

Alayna and he did make more sense. She was from a respected family, was very attentive and loving, and was extremely pretty to boot.

"You."
Alayna couldnt hide the smile when he said he chose her. She jumped up and wrapped her arms around his neck, hiding her face in his shoulder. This felt right. It felt normal to be with him. She felt more comfortable and safe than she ever had with Dagger, "I was really scared you were going to pick her." She whispered, just loud enough for him to hear her.
@Jovian medina
He was a bit taken aback by her sudden change in demeanour. It really didn't take him that much to have her in his arms. He looped his arm around her waist, and held her. As she buried her head into his shoulder, he was looking quite stoically at the castle in the distance.
"I won't choose her again over you."
Now he really
did
have to let go of Hazel.
@Alayna Nott
Alayna stepped back and smiled, "I guess I should say sorry for pushing you in the lake. I really didnt mean to." She reached up and pushed some, still wet, hair from.his face, "Maybe we should get you in the shower before you get sick or something." She couldnt help but feel something nagging at the back of her mind, but she chose to ignore it.
@Jovian medina
Jovian smiled very slightly, before it disappeared again.
"It doesn't matter,"
He said, running his hand down her cheek.
Forget Hazel. Avoid her at all costs. Don't submit to her. He had been
weak
to constantly go back to her, even though she wanted nothing to do with him. She was playing him at his own game, and he was getting dizzy from it now.
"You want to get me in the shower,"
He repeated, and the smile came creeping back to his face.
@Alayna Nott
Alayna leaned her head into his touch and smiled. She laughed when he took what she said dirty, "Well I mean,i can always join you if it makes it more entertaining for you." She said cupping his cheek, "But yes  I would very much like to get you into the shower." She was glad he was smiling. She had been starting to worry a bit.
@Jovian medina
"Alayna."
He ran his hand down the side of her face, into her hair, and stroked it back very gently. Then he put his hand underneath her chin, tilted her head to meet his and kissed her.
"Maybe another time. I just want to relax today."
As much as he enjoyed the thought of having some throw-around-the-shower-room-type evening with her, he felt too tired to. It would be nice to just sit there and have her take care of it all, he thought.
@Alayna Nott
Alayna kissed him back and smiled against his lips, "We can do that too. Would you like me to get you into the prefects bathroom?" She figured he just wanted some peace and quiet after all the drama that had gone on lately. She took his hand that was not in her hand and stroked her thumb over his gently.
@Jovian Medina
"Yes..."
He never really understood why he didn't make it was a prefect. Probably because he wasn't loud or stood out enough. The types of people who made prefect always seemed to be highly opinionated, popular amongst the staff or just had a very good record. Jovian, who had been in a fair few detentions, supposed that was his downfall.
"Let's go."
@Alayna Nott
Alayna smiled and took his hand in hers. She lead him towards the castle to the portrait leading to the prefects bathroom. She tickled the pear and the door swung open. She turned to look at him, "So I'll see you at dinner?"she asked, unsure if he wanted her to stay or not 
@Jovian medina
---
Permissions in this forum:

You cannot reply to topics in this forum