current time
Apr. 2021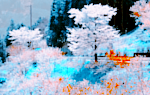 staff
Admin Xaria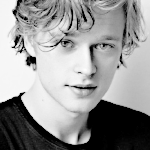 Admin Violet
Who is online?
In total there are
5
users online :: 0 Registered, 0 Hidden and 5 Guests :: 1 Bot
None
Most users ever online was
139
on Wed Jul 03, 2019 9:12 am
Credits
Skin & graphics made by Xaria. The Harry Potter franchise belongs to J.K. Rowling. All original characters belong to the respective user that made them along with their posts. No copyright infringement intended.
When Jason heard the news from his co-worker, the man had to see for himself before the press went to fuck it up and save Deimos ass. Sure he respected the man, but he also didn't like the idea of him being the father to a sixteen year old's kid. If it his was daughter he'd kill him on sight, and not care who his father was or that it could ruin his rankings in the Death Eaters.
Making his way down to the holding cells, he shouted loud and clear.
"Look what the cat drug in lads."
hoping to have his fun with Deimos on the other side. He'd find some way to sither out, but a man could not deny his fun right now. He also had no intentions on helping Deimos. If he was honest the Lestranges were an embarrassment to the Death Eaters.
"I hope you find your cell, cozy."
he picked.
@Deimos Lestrange

Fuck Jetson, fuck this holding cell, fuck the situation he was in.
As if that Emerald girl was
sixteen
years old! It wasn't
that
far off from seventeen, but he'd genuinely thought she was in her late teens or early twenties. Girls could just do that. They could slap on some make-up, put on the right slaggy little outfits, and they'd pass up to ten year's older than they actually were. What was he supposed to do, ask every girl he slept with to prove their age first?
Fuck!
He was sat on the shitty bed in his cell, head in his hands, needing some kind of fix. Then, of course,
this
fucker shows up. Deimos looked up, his eyes digging knives into Heartbane's skull.
"Fuck off, Heartbane. I'll be out of here soon enough. My Old Man's just gotta put some dough in the right hands."
@Jason Heartbane
Jason wasn't not fucking off because Deimos needed to learn a lesson.
"Oh you didn't know I am assigned as your watch guard until you are released."
he said taking a look at his pocket watch.
"Which should have been already, and I must ask how long you intend for daddy to bail you out?"
this crime wasn't like his other crimes.
"You committed a bad one this time and be lucky this was consensual."
he said with a glare even if he'd love for Deimos to be torn apart by the madness of Azkaban.
"You know what they do to rapists in Azkaban?"
he questioned.
@Jason Heartbane

"Well I ain't goin' anywhere 'til he does, am I?"
Heartbane was loving this. He could tell. He probably assigned
himself
as the watchman just so he could taunt him through the bars. Unfortunately, as he had his wand temporarily taken and he'd get a zap if his hands went through those bars (and, say, choked Heartbane). So all he could do was sit there and take it for now.
"I didn't know she was fucking sixteen,"
He growled through gritted teeth,
"Thought she was my age - bit younger maybe. Nineteen, twenty, somethin' like that. It didn't even enter my mind that she could be younger, 'cause students don't act like that. She made out to me as though she'd left school."
He groaned.
"I ain't goin' to Azkaban. Not to ruin your day,"
He laughed,
"Rapists, maybe they were once. They're all now like me after a ket binge - brain dead and unable to move."
@Jason Heartbane
Jason couldn't help but laugh at those words, "Oh right now I am the one with authority." giving the man a stiff grin as he hated him right now. Sure they were both Death Eaters, but Jason didn't support any further as the man a complete lunatic.
"You do realize Hogwarts is a sex fest right?"
they were hormonals teenagers and Deimos couldn't face the fact he fucked up.
"The only benefit the child is a pureblood, and it's going to be fun to know you are in Azkaban."
he said with a dark glare, and he liked to believe everyone was always a rapist. He was a pompous ass, but at least he could respect a woman, despite sleeping with them.
"Or do you expect daddy to let you get away with silencing this girl. When she's all over the news."
he raised his hands.
Shaking his head,
"Once a rapist always one. Now I suggest you not get attached."
@Deimos Lestrange

"Except I didn't. Fucking. RAPE HER!"
He bellowed, clutching his hand to his forehead.
He needed a fix.
Fuck
he needed a fix. He couldn't think straight. All of the details were jumbled up in his head - the accusations - what he had in his defence - this Emerald girl and her fucking press release. If she was saying that he raped her, or that he knew she was under age, he'd probably have to kill her or something. Then try and cover it up.
"Do somethin' useful,"
He croaked, lying back on the bed and shivering a bit.
"See if you can get me a fix."
@Jason Heartbane
Jason didn't think Deimos understood what statutory rape meant.
"You may not have raped her, but your crime is just as serious. The Lestranges clearly must think otherwise, and you best believe that this rape is going to be ten time worst You do know Statutory Rape is right?"
he shoued at him. The man was a pig and he looked around. "I wonder if that family will lock you away."
God hearing Deimos screams would make him grin.
"Do the world a favor? Then not be able to see any of your children, and see you nothing more than an embarrassment to the Death Eaters."
he said with a huge chuckle as he eyed him. "Your entire family is a whole bunch of whores, who bring mockery to the pureblood name, and you are lucky I can't kill you right now."
Although he really wondered,
"I cannot give you a fix. You aren't worth me losing my job. Now shut up and wait for the press to reveal the monster you are."
he taunted. God this was so much fun and Deimos had no clue what he was in store with.
@Deimos Lestrange

He couldn't really hear what he was saying, but it was all extremely grating. The cell was going in and out of focus, and he was beginning to sweat. He
knew
that he should have taken something before heading out that morning, but his stocks were depleting again. He wanted to hit Heartbane in his pretty boy fucking face.
"Argh shut the fuck up!"
He threw his shoe at the cell bars, and it got zapped.
"I'm a drugged-up dealer with connections and virtually no conscience. I'd say I'm pretty fucking good for them,"
Embarrassment, okay.
"Sure some people still spaff over blood lines and arranged marriages and having a rod up their arses. Strength always comes in numbers, and pure ruthlessness.""I ain't done anythin' wrong. Dad'll find a way 'round it, and you can start soiling your pants. 'Cause I'm gonna fucking hurt ya."
@Jason Heartbane
---
Permissions in this forum:

You cannot reply to topics in this forum