current time
Apr. 2021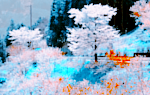 staff
Admin Xaria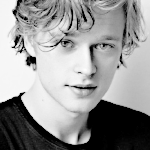 Admin Violet
Who is online?
In total there are
4
users online :: 0 Registered, 0 Hidden and 4 Guests
None
Most users ever online was
139
on Wed Jul 03, 2019 9:12 am
Credits
Skin & graphics made by Xaria. The Harry Potter franchise belongs to J.K. Rowling. All original characters belong to the respective user that made them along with their posts. No copyright infringement intended.
Fred decided he'd take matters into his own hands. He'd been spying on Professor Riddle now for the last hour, sitting on one of the benches further down the corridor. He'd tried to get extendable ears underneath his door, but he'd put some kind of charm on it. He was waiting for him to go out, so he could distract him from locking it, and go in.

Well, that was the cunning plan. Now, however, he was fast asleep on the bench. Lochlan had put a blanket over him, unbeknownst to Fred.



Tabitha had been spending days and nights in Hogwarts trying to get everything together to ensure that her family would remain in good status. She was going to milk this for all the sympathy she could get!
After being in the hospital wing, she decided she was going to look for Lochlan to talk. There were papers she wanted to serve him regarding insurance. Compensation of
any
kind was always good to receive. She ended up finding someone covered with a blanket. Could that have been Lochlan? She pulled the sheet off.
@Fred Weasley II
Fred stirred. Something moved, he'd felt a breeze, and now his eyes were peeling open. He saw a castle wall, and had one hell of an arm cramp. He appeared to have fallen asleep on his side with his arm trapped underneath, and now it had gone dead.
Groaning, he turned his head, squinting, at this woman standing above him. From what he could surmise from her features, he didn't know her. It wasn't any of the staff - and it certainly wasn't a student. As he blinked a few more times and sat up, he saw her quite clearly now.
He tried to hold back the grin spreading across his face. This woman was
gorgeous
- a real
lady
.
"Hi..."
He said, sleepily.
@Tabitha Cartwright

"Hello,"
Tabitha responded as she crossed her arms to take a look at the man on the bench. He could definitely use a shower, some grooming, and some cardio.
"Do you know where Lochlan Riddle is? There is something I need to discuss with him."
@Fred Weasley II
There was that accent again - the American one, similar to all the Cartwright family. Fred sat up properly, not being able to keep his eyes off her.
"Are you another Cartwright sister?"
He asked.
"A cousin?"
@Tabitha Cartwright

She shook her head.
"I'm Tabitha Cartwright, the matriarch. I am a very accomplished businesswoman."
@Fred Weasley II
Oddly enough, her seriousness gave him a case of the tingles. He chuckled nervously, and realised that sounded as though he was mocking her.
"Sorry - I weren't laughin' at ya. It's just... here ya are! Mum of the Cartwrights! Just... ya look a lot younger than what I'd have thought,"
He stood up and dusted off his jeans a bit. They still had biscuit crumbs on them from where he was snacking and sneaking earlier. Then he held out his hand.
"Nice to meet ya! I'm Fred Weasley. I'm a very accomplished... vegetable grower."
He grinned. And probably needed reminding that she asked for Lochlan. Because he was distracted by her.
@Tabitha Cartwright

"I do a lot to keep a flawless appearance,"
she said honestly. It was well-known that she had work done anyway. What was the point in lying about that? Her surgeon did an excellent job!
"Vegetable grower? Are you a farmer?"
@Fred Weasley II
Yeah - he liked it. Although she still had that
mature
look down, she still looked young enough to be in her thirties. He smiled goofily at her.
"Nah, nothin' as important as that,"
He said, laughing. Well - farmers
were
important, he supposed.
"Just the groundskeeper. Pretty thankless job. Have you seen the grounds yet?"
He asked innocently, jabbing his thumb over his shoulder to the window, showcasing the lawns.
What was he doing? She wasn't interested in that.
"Oh yeah! Doip. You wanted to see Riddle, didn't ya?"
Now
he remembered.
@Tabitha Cartwright

Tabitha wasn't the most amused, but she kept her composure.
"Yes, I'm looking for him. Where is he?"
@Fred Weasley II
"Scratchin' around his office, probably,"
He grumbled, sticking his hands inside of his pockets and stepping away from the bench to the direction of his office.
"Don't let him sweet talk ya. Well, actually, I can believe ya wouldn't put up with any crap."
It felt weird saying
crap
in front of her.
When they were in front of his door, Fred knocked, loudly.
"So, gonna give him hell?"
He asked, delighted about the idea.
@Tabitha Cartwright

"Right. I shall go find out."
What kind of question was that?
"His child almost killed mine! What do you think I'd be doing?!"
@Fred Weasley II
"Good,"
He said, thoroughly pleased with her answer.
He put his ear to the door, and pulled a weird face.
"Don't hear nothin',"
He said, forgetting that someone like Riddle probably covered his office with sound-deflecting enchantments.
"You could try smashin' the door down."
He suggested, shrugging.
"But he's probably not in. Must've gone somewhere while I was asleep."
@Tabitha Cartwright

Tabitha, rather than listen to the man, decided to knock on the office door.
"Hello? It's Tabitha Cartwright."
Now to wait for a response. Hopefully, Lochlan was in there or she'd have to wait until the morning.
@Fred Weasley II
Fred sucked in his cheeks and leant his palm against the door. While he did, he had a good - long - yet discreet - look at her. She smelt really nice...
Just as he was about to open his mouth and say something else, however, the door suddenly gave way and stumbled towards, almost losing his balance.
"Ah - Ms Cartwright. You've met our groundskeeper. How delightful for you."
So that bastard was in his office...
@Tabitha Cartwright

Tabitha gave a cordial, but fake, smile to Lochlan. Looks like he was in there.
"Why, yes, I have. There is something I need to discuss with you."
She briefly glanced over at Fred. He really needed a shower.
@Fred Weasley II
"Of course, come in."
He stepped back to allow her entry, and then looked at Fred.
"So you'll be on your way now, Fred?"
He asked, rhetorically, as he really didn't care where he was going. As long as he did.
"Make sure you pick up those crisp packets you left while camping outside my office, won't you? There's a good lad."
He shut the door in his face, and turned to Ms Cartwright with a pleasant smile.
"Please, take a seat Ms Cartwright."
He said, gesturing to the chair.
@Tabitha Cartwright
When he had the door slammed on his face, Fred could do nothing but give the door the finger. With both hands. Then leave the crisp packets there. Because fuck Riddle.

He hoped he saw more of Tabitha though...



Tabitha entered the office and took a seat. It was very, hm,
peculiar
.
"As you see, I have all these forms from the insurance agency,"
she stated as she pulled out a folder she had minimized in one of her pockets.
"I suggest you look through them"
@Lochlan Riddle
Lochlan took the folder, smiled, and slapped it on his desk without looking at it. He took a seat behind his desk.
Insurance
company, indeed. This insufferable family kept being more and more of a thorn in his side.
"Why don't you tell me what you intend to do?"
He asked, his voice perfectly measured and conversational.
"Sue me?"
A flicker of a grin took the corner of his mouth.
@Tabitha Cartwright
"I plan on suing the school, but I request personal compensation due to damages."
@Lochlan Riddle
---
Permissions in this forum:

You cannot reply to topics in this forum