current time
Apr. 2021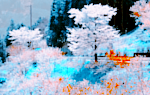 staff
Admin Xaria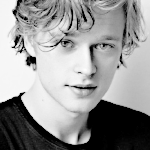 Admin Violet
Who is online?
In total there are
5
users online :: 0 Registered, 0 Hidden and 5 Guests :: 1 Bot
None
Most users ever online was
139
on Wed Jul 03, 2019 9:12 am
Credits
Skin & graphics made by Xaria. The Harry Potter franchise belongs to J.K. Rowling. All original characters belong to the respective user that made them along with their posts. No copyright infringement intended.
This was what he expected from being an adult, and working at Hogwarts. After Reed had suggested they go to the grill and have a couple of beers, he knew that all the blokes should come along as well for a night of general camaraderie and banter. So, passing out the word to all the male staff at Hogwarts, he instructed them all to meet at the Medallion.
Fred had secured their table for the next however many hours, and had already ordered some sharer starters for the lads to dig into.
This was the best opportunity he had to generally let go, forget about all his worries, and spend have a few japes and laughs. No one was going to bring up babies. No one was going to piss him off. Because Lochlan Riddle wasn't invited! Hah!
@Reed Jackson
@Reuben Mcdonald
@Filius Flitwick
@Diethelm Samuels
@Javier Morais
@Varian Vikonnol
@Jonathan Maddox

Reed was stoked about this time for guys to be bros! He needed something like this. A time to just chill and have fun with his fellow dudes. He made it to Medallion and saw Fred. Hell yeah!
He ran up to the table and offer his fist for a fist pump.
"Dude, this is epic!"
@Fred Weasley II
Diethelm was a bit unsure about this whole get-together, but he supposed he needed to socialize with his colleagues more, especially as he hadn't quite adjusted to Britain yet. He arrived at the sports bar in the most casual attire he possessed and even that was a tad overdressed.

He found the table and took a seat trying to figure out how he would greet the others.
"Eyyy, my man!"
He returned the fist bump, and beckoned the server over.
"Just keep the beer comin'. Whatever's on tap."
The server nodded and went away.
He hadn't drunk in a long time, actually. Not since his drunken one night stand. That was saying something.
When Diethelm arrived, Fred waved him over.
"Samuels. We're havin' a debate. Who's the best lookin' woman in our staff?"
He grinned cheekily. There wasn't any debate at all, he just felt like teasing him.
"An' don't say it's too inappropriate to say."
He said, wriggling his finger at him.
"Or I'll pan ya."
Whatever that meant.
@Diethelm Samuels
@Reed Jackson

Reuben arrived at the table cheerfully happy to be able to spend some time with his colleagues outside of the staff table, corridors, and break rooms. "Howdy, y'all!"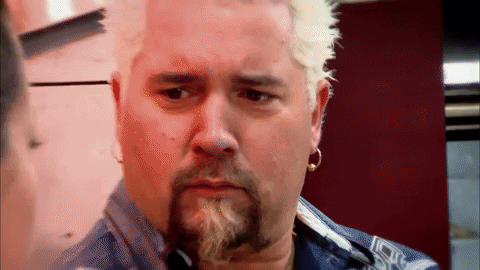 Diethelm was a bit surprised to have gotten addressed so quickly. That was an awkward question to him.
"Camille is quite nice."
He hoped that would suffice.
@Fred Weasley II
Fred laughed heartedly, and the beers arrived. That was good service!
"Camille is a babe, ain't she?"
Har har.
He picked up a beer and took a sip. Oh sweet Merlin: why hadn't he drank in all this time?!
As Reuben joined the table, Fred whooped and put on his best (but also worst) Texan accent:
"Howdy pardner!"
Then said behind his hand:
"These wings aren't as good at yours, but we'll make do."
@Reuben Mcdonald
@Diethelm Samuels

Jonathan arrived at the bar to see a few of his colleagues had already arrived and were under way with drinking. He took a seat and was handed a beer immediately sipping at it. He wasnt usually one for 'boys night out' but it beat sitting at home grading papers, "What are we talking about, then?"
"Ha, ha, you got some taste, Samuels!"
laughed Reed in agreement as he started drinking some of the beer he was given.
"Too bad I think she digs other chicks. Hanna talks about her a lot."
He smiled widely when Reuben came over.
"Dude, you gotta throw us one of those Texas barbeques before summer break! That'd be awesome!"
Then there was Jonathan.
"We're talkin' women, breasts, and wings, bro!"
@Fred Weasley II
@Reuben McDonald
@Diethelm Samuels
@Jonathan Maddox
Jonathan should have known the topic of conversation would be women. Which ones in the office were physically appealing and which ones they would like to take home for a night. That sort of thing, "The librarian is quite easy on the eyes. Didnt you spend Valentines day with her, Fred? How was that?"
@Fred Weasley II
Fred laughed heartily at what Reed said. Hah -
breasts
.
He secured Jonathan with a pint immediately. There was no way anyone was getting away with not drinking tonight, at least not on his watch. This was going to be an utter
riot
. He just hoped that Flitwick would get drunk and they could crowd surf him like back in the day.
"Ah yeah, I did. But it was just as mates, y'know,"
He said, tipping back some of his beer.
"She's pretty. But I gotta remind myself that I don't look like you, mate."
He laughed.
"I don't think we should even mention Professor Cross. I'll get tingles."
He ate a few wings. It was easy to eat when he was having fun, and not caring about his personal issues. They were just little dregs lying about a gutter at the moment.
@Jonathan Maddox
@Reed Jackson
@Reuben Mcdonald

"I'll make sure to do one of 'em for y'all!" Reuben always loved sharing his cooking, and his foods were quite popular among the school. That always warmed his heart as he made his dishes with a lot of love and care. "Lots of mighty fine women we work with, but none of them match up to my wife!" Very sappy.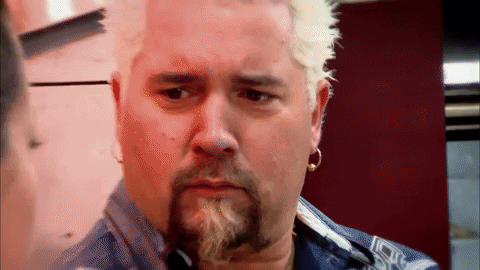 "Yeah, mighty fine women!" He agreed, and drank to that. "Must be nice to have a wife, though. Who's ready to place bets that my wife will end up lookin' like a troll?"

He laughed.



Jonathan thought for a moment on Fred's comment about them not looking the same. Jonathan never really looked at himself in the mirror. He wasnt unnatrsctive. But he also was no witch weekly model. When Reuben mentioned his wife, he smiled, "She must be an angel to listen to that accent." He said lifting his glass, to show he was just teasing in good fun.
Javier hadn't really hung out with his colleagues since he had started working at the school. Of course, they sat together at the staff table or saw each other in the break rooms or whatever but it was nothing like the camaraderie that he was use to among the other dragon tamers back in Romania. There had rarely been a weekend back then when he and the others weren't all crammed into the little pub. It was a different type of work, though.

When he made it into the pub, it was clear that he was a little late to the party. He just got there in time to hear Fred taking bets on his future wife looking like a troll. He chuckled. "I didn't know you had a thing for trolls, Fred." he said it as innocently, as conversationally as possible as he nodded a greeting to the others.
Reed waved at Javier and laughed at his comment. "It's hard to find a nice chick. So many of them are shallow. Chubby guys are great too, aren't we?!" He dipped one of his wings into some ranch and took a bite.
Jonathan nodded a greeting at Morais, "Studies show women do have a thing for what, I guess, is called a 'Dad Bod'. Speaking of Dad, congrats Morais. Word travels fast around the castle, even to us staff. Domoniques a great girl."
@Javier Morais
Diethelm was a bit uncomfortable with all of the women talk, but he desperately needed a social life. It would be his luck that all of his male colleagues were straight. Nervously chuckling as he listened to everyone else, he took a couple of sips of his beer.
Fred laughed.
"I got a bit of a way to go before I'm as chubby as you, mate!"
He said to Reed, slapping him on the shoulder mockingly. It was all in good humour. After all, they had both managed to get a couple of girls happened. Maybe the 'Dad Bod' theory was an actual thing.
"Javier! You know, I am really into ya Mother,"
He said, winking at him.
"Heard she was a troll, mate."
Banter.
"Ey Diethelm! You interested in shootin'? We should all go sometime. You're all missin' out."
@Javier Morais
@Diethelm Samuels
@Reed Jackson
@Jonathan Maddox

Javier took a drink from the mug of beer he was given and nodded to Jonathan.
"Thanks, I am lucky to have her."
Call him whipped or whatever, but he was lucky that Dominique put up with him and everything they had dealt with since they had gotten together.
He didn't let Fred's banter get to him, knowing that Fred didn't know his story or why he was even here. It wasn't like he talked about it all that much. And he wasn't about the bring down the mood. He knew how to take a joke, so instead he chuckled.
"I'll be sure to let Claudia know you think so. Everyone says she looks just like Mom did. She'll love knowing you think she looks like a troll."
He teased, knowing that Fred and his sister had struck up a quick friendship.
"Hey, pass me some of those wings, Reed."
He said, reaching towards them.
@Jonathan Maddox
@Diethelm Samuels
@Reed Jackson
@Fred Weasley II
"Wait! Nuh-nuh-nuh-nuh-nuh-nuh-no!"
He protested, waving his hand,
"Don't ya dare say a thing like that to her! I worked hard building this great impression she has of me!"
He laughed. Great impression, of course. Immaculate.
"Who here's gonna not be chicken, and join me in a chug off?"
@Javier Morais
@Jonathan Maddox
@Reed Jackson

Reed was having a blast! Why didn't they hang out like this earlier?! Passing some wings over to Javier, he couldn't help but cackle at his jab. It was all in good fun.
"I'll chug! I might gag, but I will chug!"
@Fred Weasley II
"Don't worry, I won't tell her. I think you're a decent guy and wouldn't want her to kill you."
He teased. Claudia definitely had a temper, but she probably wouldn't actually kill someone for telling her she looked like a troll. Probably. He took the wings that Reed had passed him with a thanks sent his way before chuckling.
"I'm down for a little friendly competition."
He said as he took his own beer in his hand. The men he worked with were much more fun than he had thought them to be, who would have thought?
@Fred Weasley II
@Reed Jackson
---
Permissions in this forum:

You cannot reply to topics in this forum