current time
Mar. 2021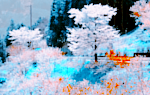 staff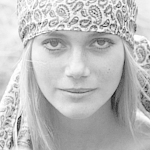 Admin Xaria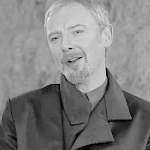 Admin Violet
Who is online?
In total there are
6
users online :: 0 Registered, 0 Hidden and 6 Guests
None
Most users ever online was
139
on Wed Jul 03, 2019 9:12 am
Credits
Skin & graphics made by Xaria. The Harry Potter franchise belongs to J.K. Rowling. All original characters belong to the respective user that made them along with their posts. No copyright infringement intended.
Faye walked slowly down the path to Hogsmeade in her nice little date dress, but without her date. Ordinarily she would have felt humiliated by that, but the date ended on her terms. She didn't want to think about Ethan anymore, really. She just wanted to go and treat herself to some nice earrings or something.
@Narkissos Jetson
Narkissos had put himself on an unofficial duty of making sure couples weren't getting
too
personal. It was better than being stuck in the castle with some of the most insufferable of Hogwarts' upperclassmen. He had been licking a candy apple when he noticed Faye walk down. Wasn't she on a date?
He decided to might as well approach her so he'd save someone to talk to that
wasn't
sucking face.
"Where is he?"
Wasn't she freezing in that dress?
@Faye Phiera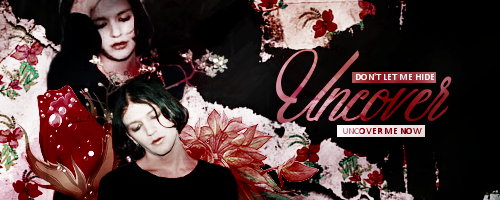 Of course it had to be Narks that she bumped into at this point. It wasn't that she was unhappy to see him, but seeing as their
friendship
had entered her and Ethan's argument, she was a little bit wary about talking to him.
Maybe she should just, for once, not give a toss. No one else bloody did.
"Back up at the castle,"
She said, slipping the back of her shoes off briefly. They weren't very comfortable.
"I think you could call it a record. Our date lasted around ten minutes before we started arguing."
She sighed, and looked at him.
"What are you doing?"
@Narkissos Jetson
Well, that didn't last long.
"What had happened anyway? I heard he and that new girl were too cozy when all that incident was ongoing."
Narkissos did not want to focus on that one day too long as it will be the talk of the school for the remainder of term.
"I am on duty. Not actual duty. It isn't marked down. I wanted an excuse to get out of the castle."
@Faye Phiera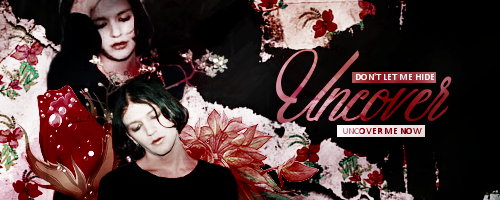 At least someone was in agreement that they were getting too cosy. She felt as though Ethan was trying to make her feel irrational or something.
"That's his ex girlfriend, fresh off the plane from America,"
Okay, so she probably hadn't arrived by plane, but it was just an expression.
"Apparently they only split because he was moving here."
The way she spoke about it was quite flat, as though she was discussing gossip that didn't involve herself.
"And she admitted to me that she still has feelings for him."
Faye sighed, and actually laughed a bit.
"Lucky me, right?"
@Narkissos Jetson
"We've gotten too many transfer students this year. Even transfers from past years think that!"
It was unbelievable. He had nothing against new students, but why was everyone choosing Hogwarts of all schools?
Narkissos crossed his arms listening to Faye.
"That's a disaster waiting to happen. I wonder if Malfoy's new squeeze is even aware that she's still in lurve with Louis. Cherry has told me many times how uncomfortable that makes her. I think they have a feud going."
@Faye Phiera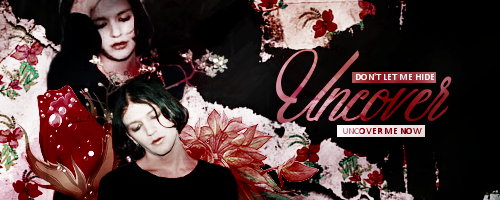 It was just like old times. They were grinning at each other and gossiping about everyone else, and Faye was
loving
it. She really missed all this.
"They'll probably all form their own cult,"
She jested, laughing.
"That's what it feels like to me - a disaster waiting to happen. I'm sorry, but I've just entered a brand new relationship and there's already baggage problems. I'm seventeen years old, not thirty-five!"
She wrapped her coat around her. She really shouldn't have worn that stupid dress. It completely wasn't her style anyway.
"Excuse me very bloody much if I don't want that. I don't know, Narks. Is it all really worth it?"
@Narkissos Jetson
He cackled at Faye's cult comment. Ah, he had missed their gossip sessions. Even though it was happening on a cold, Valentine's night, it was a much-needed distraction from everything.
"You just have to be honest with him."
Narkissos couldn't bring himself to say that douche's name.
"I wouldn't want to end up in something that would only make me miserable."
@Faye Phiera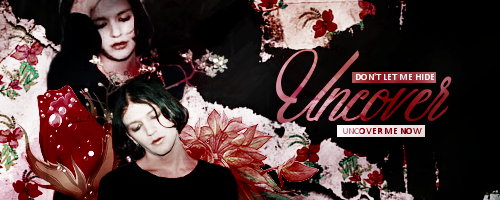 "That's sort of what I foresee already, and it's only five bloody minutes in."
She sighed, and merely shrugged.
"I suppose you want to be smug about it and say 'I told you so' or something,"
She said, raising her brow to dare him. But then she sort of laughed.
"I don't know why I'm laughing at this, maybe it's just a different way of coping rather than being upset or angry...""... I just feel like I need to do something completely stupid, like eat a ridiculous amount of chocolate and get a stomach ache."
@Narkissos Jetson
"Not really. I was just seriously questioning your judgment for a while there. Outside of getting really jealous..."
At least it was feeling normal again. Would've been nicer to have been in the tub though.
Narkissos smiled as he tried biting onto his candy apple.
"Ow!"
It was hard, especially with how cold it was.
"I should not have done that...""Who says you can't? Might as well while every couple is making out."
@Faye Phiera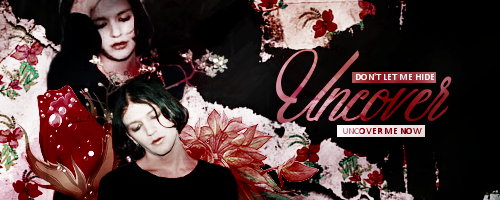 Well, that was good. She seemed satisfied by his answer, and was enjoying things being normal between them now.
Faye laughed.
"Did you crack a tooth?"
She regretted giving that chocolate away now!
"I gave away the chocolate Ethan bought me, to some third-year girls,"
She admitted, laughing.
"Want to head 'round to honeydukes with me?"
@Narkissos Jetson
Narkissos shook his head.
"I don't think so. I was using my molars."
It was just far too hard to bite. The red coloring didn't help too much either.
"Honeydukes sounds good. It might actually be easy to walk through tonight!"
@Faye Phiera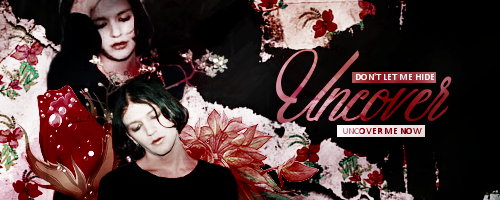 "That's true. The most crowded places are likely going to be entertainment and dining. The three broomsticks is probably pretty horrible right now. Why would you want to spend a date shouting at someone to be heard?"
Honeydukes it was. She started walking up the path.
"I wish I'd brought some other pair of shoes with me now!"
She tried doing a spell to relax the material around her foot a bit.
She couldn't help herself at a hand of gossip.
"So if Emerald is pregnant, who is the Dad?"
She said excitedly,
"I'm glad she didn't die or anything, don't get me wrong, but I never really liked Emerald. I'm pretty sure others agree with me. They just don't want to admit it because of the circumstances."
@Narkissos Jetson
"I have no clue. I think Cherry and Louis went to that new ramen place. I'm sure it's probably packed too."
Wait a minute.
"You've been an adult for a few months now, you could transfigure them into tennis shoes."
Yeah, who was the dad?
"I don't know honestly. I'm of no help there."
It'd be his luck that it was his mother who found that nugget of gossip out.
"Who would you rather be stuck in a room with? That's who's the less annoying one is."
@Faye Phiera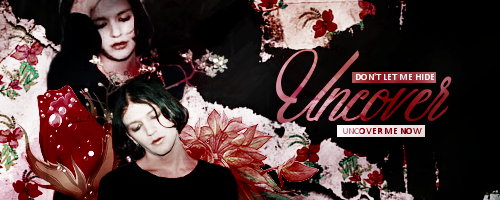 "You mean between Mackenzie and Emerald?"
She asked,
"I would probably find them both exasperating, but seeing as we now know Mackenzie is actually a psychopath... I'll go with Emerald."
She sighed.
"I'm trying a spell right now to loosen the leather a bit."
She indicated the wand in her hand by waving it a bit.
They entered the shop. The valentine's chocolates were all half price as they were trying to get rid of them. Faye chose the biggest box, smirking.
"Chocolates for one!"
@Narkissos Jetson
"I thought it was obvious something wasn't right with her? Even when she was in Hufflepuff?"
So much for trying to not talk too much about the reigning corridor topic.
Lots of candy in here. And, naturally, Honeydukes was all decked out in various heart and Cupid motifs.
"Do you think they have any truffles? I feel like treating myself."
@Faye Phiera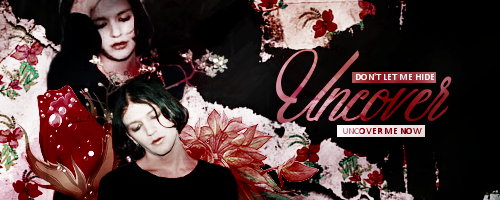 "Actually I thought Emerald was more likely to attack someone than she was,"
She said, going to the counter and paying quickly. He still seemed to be browsing.
"But I'll admit to being wrong there. I feel sorry for Professor Riddle. Despite their name and everything, he doesn't seem bad at all. I think he's a good teacher."
And also someone she loved to suck up to.
"Truffles,"
She said, holding up a heart-shaped box with 70% off.
"Champagne truffles. Sound good to you?"
@Narkissos Jetson
That was fair enough.
"Her family is apparently the wizarding Kennedys, so I would hope she'd have some restraint."
It seemed like Emerald was more into catfights anyway.
"Don't get me started on him. Dad thinks it's all an act and that the Riddles are up to no good."
Narkissos had heard plenty of those rants over the years.
"Yeah, sounds great. The discount makes it more appealing."
@Faye Phiera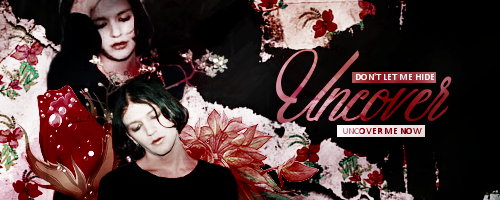 "Yeah. She has a big enough gob on her, though."
She passed him the chocolates.
"Well, in any case, it's caused a lot of problems for all of us,"
She said, sighing.
"Now everyone is going to be looking at each other, saying that they 'threatened' so-and-so. I expect it will be more work for us. A lot of fights breaking out everywhere. Voclain will probably be crying in her office by the end of term."
@Narkissos Jetson
"It felt weird to have my parents in the same castle for an over 24 hour period. The lunch I had with them and Nemmy did feel a bit awkward though."
He couldn't place why, however.
Narkissos began digging through the box of chocolates at the thought of having more work to do.
"Do you think Malfoy might act up one day? She's quite insufferable to work with, and I wouldn't mind if she ended up with a few detentions."
@Faye Phiera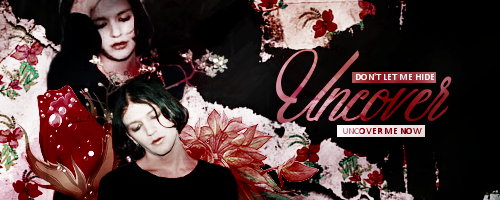 "Let's go sit on a bench outside,"
She suggested, taking her chocolates with her.
"Well, there hasn't been an incident like this for as long as we've been here. I'm glad your Dad did a good job, but I still think Mackenzie ought to be expelled. I heard it was only suspension."
She opened her box, and ate the first chocolate without bothering to check what it was.
"Carina? I don't know. She's just a bitch, I think. I don't think she has it in her to actually hurt someone like that."
Or, she hoped.
@Narkissos Jetson
Narkissos nodded and followed Faye over to a bench. It was a miracle that they were even able to find one with all of the people that were currently in Hogsmeade.
"He was really pushing for expulsion and potentially some sort of juvie situation, but they had to compromise because of gasp Riddle and Raywood."
He shook his head.
"It's pathetic.""She might when it comes to Cherry. She told me of a situation that happened down in the kitchens. Malfoy really got pissed when she said that Louis probably wouldn't like her, in my wording, being a cunt to others."
@Faye Phiera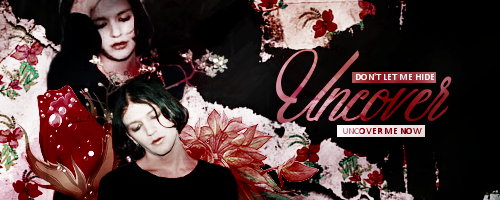 "Really? Hmm."
She didn't know that. This was why she needed to be close to Narks: they could give each other little details of what they themselves missed out.
"Really pissed? What did she slap her or something?"
Faye laughed.
"Cherry should probably just slap Carina and get it over with. If she doesn't, I will one of these days."
Bloody Malfoy...
She ate another chocolate, then spat it back out again into a tissue from her bag.
"I don't like Turkish delight..."
@Narkissos Jetson
"No, she said some bullshit about ending the truce even though Malfoy never even offered a truce? It was so one-sided since all the venom is on Malfoy's end. Cherry basically decided that when she and Louis get married, she's deadset on that, that she will NOT be invited to the wedding. It's serious."
Narkissos tried to look to see if there was a guide of which hole contained that kind of chocolate to no avail.
"I hope I don't end up with an almond one. I hate almonds."
@Faye Phiera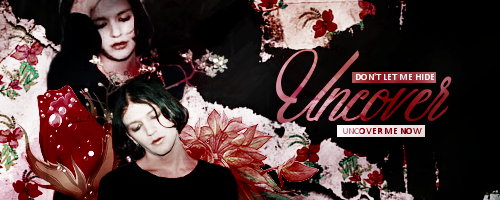 ---
Permissions in this forum:

You cannot reply to topics in this forum