current time
Apr. 2021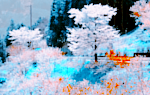 staff
Admin Xaria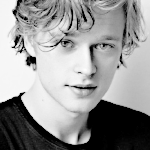 Admin Violet
Who is online?
In total there are
4
users online :: 0 Registered, 0 Hidden and 4 Guests
None
Most users ever online was
139
on Wed Jul 03, 2019 9:12 am
Credits
Skin & graphics made by Xaria. The Harry Potter franchise belongs to J.K. Rowling. All original characters belong to the respective user that made them along with their posts. No copyright infringement intended.
Even though it was Valentine's Day, Pasithea had a shift at St. Mungo's. Harrison decided he was going to take advantage of it to spend time and be with Indigo. A part of him was afraid of getting caught, but it was part of the thrill. It was an excuse to see him without being too obvious with the roller rink. It'd be too suspicious for him to go there during such a day.
He wasn't the greatest of cooks, but he did fair enough with some kebabs. Harrison just hoped Indigo liked it. The house wasn't done to be the most romantic either just in case. He needed a good excuse for their
relations
just in case.
"Nice here, isn't it?"
@Indigo Macmillan

It was very strange being in Harrison's family home. Although he was fully aware of his marriage, and that he had children, it was all so very real now that he was looking around where they lived together.
But it was Valentine's Day. Indigo felt his stomach crawl with a fluttery, warm sort of feeling. Although there were no obvious indications of it being Valentine's around the home, Indigo was very happy looking around there. It smelt like him. This was where he spent the majority of his time. He liked imagining him doing simple things here, like reading the paper...
... and Indigo would come downstairs, and kiss him good morning...
"Sorry?"
He said suddenly, hearing him speak. Indigo blushed.
"Oh. Yes, it's a very nice home. Very charming."
Merlin, how he
loved
being here...
@Harrison Jetson
"My, uh, wife decorated it,"
he admitted with a small chuckle as he began pouring some sparkling wine.
"Going nonalcoholic for the sake of subtlety. I promise to splurge out more next time."
Sure, Pasithea was at work, but Harrison wanted to be as prepared as possible just in case.
"If it was me who decorated it, it would look dated."
Grabbing one of the glasses, he handed it over to Indigo.
"I hope it tastes all right."
@Indigo Macmillan

Of course she had...
He wanted to think it was horribly decorated, but it wasn't. It was very tasteful, and that meant a lot coming from someone as fussy as Indigo.
"I'm glad, actually. I think one glass will go straight to my head, otherwise,"
He admitted, thinking back to when he was drunk around Hyacinth. Gosh, wasn't
that
embarrassing.
"Thank you."
Smiling, he moved forward and clinked glasses with him.
"Happy Valentine's Harrison..."
He said, a little breathlessly, and took a sip of the drink to disguise his complete and utter delight.
"You look incredibly handsome as always..."
His heart was already beating wildly inside of his chest three minutes in.
@Harrison Jetson
Harrison chuckled. Sparkling wine wasn't a bad choice at all. That was relieving. The last thing he wanted to do was jeopardize the two of them further.
"You're welcome."
After they clung glasses, he took a drink with both of his eyes on Indigo. He always looked so dapper.
"So do you..."
He gave him a small kiss before pulling away.
@Indigo Macmillan

Indigo blushed profusely just from that small kiss. His head was spinning as if there
was
alcohol in the bubbles. He reached out, lightly touching his hand, and then stroked it.
"Harrison this... it feels strange to say this here and now, but..."
He couldn't hold it back. Perhaps Harrison would think this was utterly inappropriate. Perhaps he wouldn't want to speak to him again, or think that he was only saying it
just because
of the mood of romance. But it wasn't that. Seeing him with his wife stung. He couldn't get that image out of his head of them together, laughing, normal.
"I... feel more for you than just attraction. I mean... I feel quite deeply for you it--"
Why was he feeling
tears
?! This was so ridiculous. Why was he being like this? This was supposed to be nice!
@Harrison Jetson
He listened to Indigo as he teared up. His first instinct was to gently wipe them off with his thumb before pulling the other into him.
"I do as well."
It felt odd admitting that, especially as he had been with his wife for so long, but Harrison felt so rejuvenated with Indigo.
@Indigo Macmillan

Did he really say that? Was it really true? He felt his chest positively sing as Harrison pulled him close. All those feelings of negativity, thinking that Harrison only really wanted this as a physical affair, they were completely wrong. Of course they felt for each other. They were always wanting to spend time together, even if it was just skating around that rink with all those silly songs playing and having drinks.
"Harrison..."
Indigo pulled back slightly from his chest, and kissed him on the lips passionately. His cheeks were burning. He put his arms around him and felt the broadness of his body. His wonderful scent filled his nostrils. He kissed him deeper, opening his mouth, and clutching his hair.
@Harrison Jetson
Harrison smiled and closed his eyes while he and Indigo kissed. He was glad he had been able to find an opportunity for the two of them to spend time on this Valentine's even if it wasn't in the most romantic of environments.
"I wanted to talk to you so badly, but I couldn't... It was hard finding the time to with everything that went on..."
@Indigo Macmillan

Pasithea was let out early for Valentine's Day because her boss wanted her to spend time with her husband. She wasn't going to as her boss had a family too, but her boss insisted if she wanted her job.
They told her she worked hard.
So it didn't take much for her to floo to a spot right by her house. She had gotten some wine in Carikitt before going home. Holding a bottle she walked up the sidewalk that led to the house and saw the light on. She felt so bad as Harrison must of been so sad after this week and she went up and opened the door.
Voices could be heard and she walked into the kitchen but stopped right at the door.
"Harrison?"
hoping it was some kind of joke.
@Harrison Jetson
@Indigo Macmillan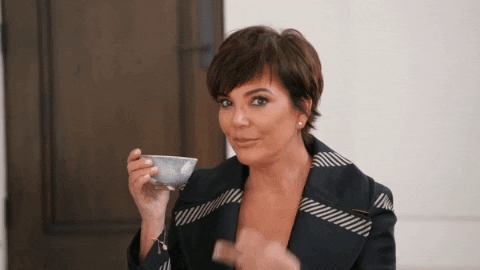 Indigo clutched onto him, and put his head on his broad chest. It was nice to hear his heart beating, and the soft rumble of his voice reassuring him.
"I'm sorry that I walked out so abruptly, it was just..."
He fell quiet, and heard the flames of the fire in the other room flick about the grate. He touched his face, and the coarse stubble of his chin. It was so
manly
. Just his eyes looking down at him was enough to set his head spinning. As he moved his head close to him again, the doorway creaked slightly.
His stomach lurched uncomfortably, and he slid back away from Harrison. There was his wife, looking at them. His heart thundered inside of his chest and he flushed, frightened, not knowing what he should do.
@Pasithea Jetson
@Harrison Jetson
He was about ready to end up kissing Indigo when his wife had returned home much earlier than he had expected. Act normal. Act normal. Try to be believable.
Harrison chuckled awkwardly as he scratched his neck lightly.
"Hi, sweetie. Um, I was giving him a one-on-one Ministry informational as he aspires to work there."
@Pasithea Jetson
@Indigo Macmillan

This wasn't some ministry information and she looked at annoyed.
"I'm not stupid Harrison, I walked in on Narks enough to know what this is and I can tell a kiss."
she sighed. How stupid did he think she was.
She didn't know what to think, but she was trying to not get annoyed. She wanted to kill that man who was with her husband, but she was not a crazy person.
"How long?"
she asked hiding back tears.
@Harrison Jetson
@Indigo Macmillan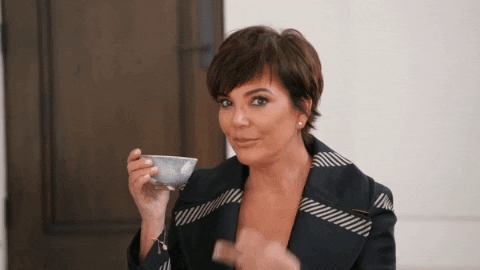 Fuck. So she
did
see them kiss. Fuck. Fuck. Fuck. Harrison was so sure that they'd have all this time to themselves, but the cat was now out of the bag.
"A few months. It hadn't gotten physical until recently."
There was no point in lying at this stage.
@Pasithea Jetson
@Indigo Macmillan

Indigo didn't know what to do. Should he stay? Should he leave? If he left, he was leaving Harrison to deal with the backlash on his own, which would be quite selfish. Then again, he didn't want to be there, sat in humiliation and shame, knowing that he had completely shattered this woman's life. But if he stayed, would it add more wood to the fire pit?
He couldn't look at his wife. He dared not look at Harrison. He just looked at his hands, hearing his heart beat inside of his ears.
@Pasithea Jetson
@Harrison Jetson
Pasithea was lost for words at his words and part of her wished she stayed. Where could it have gone wrong we're the thoughts that had been going through her head. She tried not to cry as much as she wanted too.
"How could you Harrison?"
she said finding it hard to say anything. Pasithea looked at the man right by her husband and how she wanted to kill him. But also felt bad for him she just sighed and shook her head.
They had been together for years.
@Harrison Jetson
@Indigo Macmillan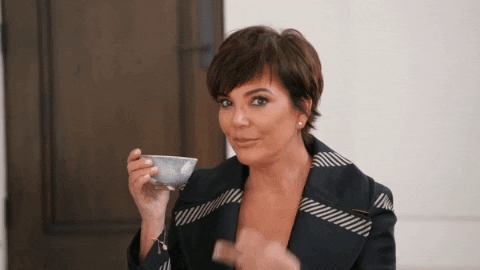 "I'm sorry."
That was all he could say. He ended up looking down at his feet. This was going to be tough.
Harrison couldn't move his hands below the counter or else he'd try to comfort Indigo. He didn't want to make it sting more.
@Pasithea Jetson
@Indigo Macmillan

He stood up very suddenly, shaking.
"I should go."
He caught eyes with his wife briefly, and saw her tears. It was unbearable. Balling his hands at his sides, he headed quickly for the kitchen door.
@Harrison Jetson
@Pasithea Jetson
Pasithea tried giving the young man a smile. As much as she wanted to hate him, he was young and stupid. Harrison really should have known better.
"I think that would be best."
she said giving him a soft smile.
Before looking at Harrison,
"Our room now."
she said as she headed straight towards her room as she intended to chew him out. He was not going to get away.
@Indigo Macmillan
@Harrison Jetson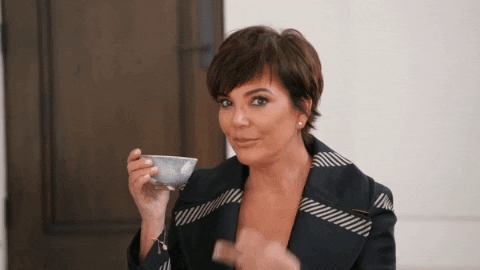 Harrison couldn't blame Indigo for leaving; he just hoped he'd get to find a chance to talk to him afterwards and reassure him. He nodded as he began following Pasithea to what was their room. He should've said something all those months ago instead of letting it fester.
@Pasithea Jetson

---
Permissions in this forum:

You cannot reply to topics in this forum