current time
Apr. 2021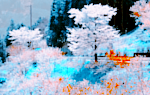 staff
Admin Xaria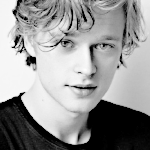 Admin Violet
Who is online?
In total there are
5
users online :: 0 Registered, 0 Hidden and 5 Guests
None
Most users ever online was
139
on Wed Jul 03, 2019 9:12 am
Credits
Skin & graphics made by Xaria. The Harry Potter franchise belongs to J.K. Rowling. All original characters belong to the respective user that made them along with their posts. No copyright infringement intended.
Pandora didn't really care that she didnt have a date for Valentines day. She had decided to instead spend the day with one of her best friends who also had no plans.she figured she could get some stuff from Hogsmeade before meeting up with alayna
Eloisa decided she was going to see if Valentine's candy was already discounted; usually, stores waited until the day after to put them on sale. She had no plans, so she figured she may as well take advantage of the castle going quiet to use the more entertaining areas of campus while everyone and their grandmother were in Hogsmeade. Entering Honeydukes, she was glancing at all of the shelves before bumping into someone.
@Pandora Carrow
Pandora turned when she was bumped into and looked the girl up and down. She scoffed and brushed her shoulder off, "Watch where you're going." Who knew where this girl had been? She would have to take a hot shower to get rid of whatever she had
@Eloisa Morais
"Sorry!"
Eloisa responded as she made sure she didn't track any remnant snow into the store. She didn't want to create a walking hazard. She slowly made her way towards one of the aisles trying to not catch a nasty glare.
@Pandora Carrow
Pandora kept her eyes on the girl and decided to have a bit of fun before going to meet with Pandora. She walked over to the girl and leaned against the shelf beside her, looking her up and down. She was pretty, well pretty enough to be associated with, "You got a name?"
@Eloisa Morais
"Eloisa,"
she replied as she read the name of various candies on the shelf. Even though Eloisa had been here for a while now, all of the options still surprised her.
@Pandora Carrow
Pandora rolled her eyes, "You got a last name?" She liked to know who people were, specifically their family, before associating with them too much. She grgrabbed a couple of candy from the shelves she thought Alayna might like. 
@Eloisa Morais
Her family mustn't have been too obvious then.
"Morais. Professor Morais is my brother."
@Pandora Carrow
Pandora was a bit impressed by her relations, "So, you're professor yummys sister? Is it true tthat he got Weasleys sister pregnant?" She asked, curious if a Weasley had actually managed to snag the hottest professor at Hogwarts 
@Eloisa Morais
"Yeah, it is. He also got some other woman pregnant apparently."
It was a bit weird to be questioned about her own brother. Was this how Dominique felt?
@Pandora Carrow
"Wow. He really does get around, doesnt he?" She said leaning against the shelf a bit. "Hey, if you dont have any plans tonight, me and a friend are having a girls night in the room of requirement. You should stop by." 
@Eloisa Morais
She nodded.
"I guess he does. It's weird as he and Dom have only been dating for a short while, and they're already settling down."
Eloisa wasn't really ready to become an aunt. She didn't even want to be an aunt for at least a few years.
"Well, it would give me something to do! What time?"
@Pandora Carrow
"I dont blame her. I'd want to lock that down too. You're brother is a total babe." She smiled whenshe agreed to come tonoght, "Were meet at 6. Bring your pjs. It's a slumber party." She wondered if the girl wwas up to play after curfew or not. 
@Eloisa morais
---
Permissions in this forum:

You cannot reply to topics in this forum