current time
Apr. 2021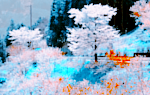 staff
Admin Xaria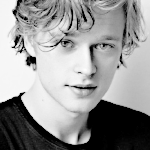 Admin Violet
Who is online?
In total there are
5
users online :: 0 Registered, 0 Hidden and 5 Guests
None
Most users ever online was
139
on Wed Jul 03, 2019 9:12 am
Credits
Skin & graphics made by Xaria. The Harry Potter franchise belongs to J.K. Rowling. All original characters belong to the respective user that made them along with their posts. No copyright infringement intended.
Page 1 of 2 • 1, 2
Louis was glad that he and Cherry were spending some time together for Valentines, doing something very simple - dinner and a film - which was what she said was popular in the muggle world.
He had already given her a card and some flowers that morning by owl delivery, so she had something to wake up to. Straying from the traditional red roses, he had got her a large bouquet of brightly coloured tulips instead. His Mum said they were just coming into season, so it would be a lovely alternative.
There were lots of other couples spending Valentine's together at Hogsmeade. As Louis stood waiting for her at the ramen bar, lots of them passed him on their way to their dates.
@Cherry Darling
Cherry was
extremely
touched by the card and bouquet she had received that morning. Louis was so romantic! The tulips were so beautiful too! She actually had to go out to the greenhouses to see if they had any nice vases for them as she didn't want the flowers to end up wilting so soon.
She was very excited for their first Valentine's. Naturally, she took a bit longer to get ready. Not much as it wasn't as if the date was extremely formal. It was more so he could receive his own gift. One she knew that he would
really
like. Cherry had managed to find a
cute dress
to wear for the occasion.
She made it to the ramen bar and managed to find Louis quite quickly within all of the moving couples. It was hard not to with his veela genes. Smiling, Cherry approached him holding onto a tiny giftbox and an envelope.
"Happy Valentine's, Louis!"
Cherry greeted giving him a kiss.
@Louis Weasley
When he saw her, he smiled broadly. They shared a little kiss, and twined his fingers with hers.
"You are so beautiful, Cherry,"
He murmured dreamily,
"I really like that dress on you."
He couldn't resist. He put his other hand at her waist, and kissed her again, slowly. When they parted, he put his hand on her cheek and looked into her eyes. Perhaps it was all what happened to Emerald, he was feeling very lucky. Cherry wasn't hurt: she was fine, and she was right there.
Perhaps he should think about where he was. This was supposed to be their valentine's date.
"Sorry,"
He said, chuckling, and letting go of her.
@Cherry Darling
Butterflies were flying
everywhere
in her stomach. She always felt good around Louis that for once, her nerves weren't out of fear. She was just
extremely
happy.
Cherry smiled as Louis spoke to her.
"You're so sweet... You look nice as always!"
It really didn't take much to melt her heart, especially with him involved. It also smelled quite amazing in the restaurant too; seemed like it really was a good choice for their date. It was more romantic than The Three Broomsticks without feeling
too
fancy.
"It's okay."
Cherry giggled as she handed him the card and tiny gift box.
"I hope you like them!"
@Louis Weasley
Louis wasn't expecting any presents from her, so he took the box and beamed brightly.
"Thank you,"
He said, opening it, and lifting out one particular card from it.
"Half hour back rub..."
He read, and looked up at her.
"Well, I can use this one tonight. I'd love to give you a massage."
Beaming, he looked at the other little things inside of the box and chuckled.
"These are very thoughtful, thank you."
He kissed her cheek.
"Let's get a table,"
He said, leading her to a vacant one and holding out her chair for her.
"Have you ever been here before?"
He asked.
@Cherry Darling
"A massage sounds nice,"
Cherry said giggling.
"I might need it after all the sitting at the movies!"
She was glad Louis ended up liking the gift, especially as it was quite the last-minute idea. As usual, her cheeks reddened when he kissed her cheek. It was hard for her to
not
get flustered in a good way around him.
Smiling, she sat down in the chair he had pulled out for her. Ugh, she really admired his chivalry.
"I haven't! I was hoping we could try it together actually."
@Louis Weasley
"Oh, so ramen is noodles,"
He said cheerfully, sitting down himself and picking up the menu. He was extremely clueless when it came to a lot of things. He wasn't exactly the adventurous type, and tended to always stick with what he knew. It was good to branch out and try new things though. He always enjoyed doing so.
"Seaweed? I've never eaten that before..."
He chuckled.
"Should we get the same, or should we order different? Then you can try a bit of mine."
He beamed at her, thinking about this massage now.
@Cherry Darling
He wasn't familiar with ramen? Guess it wasn't that big in these wizarding parts. Ramen has been popular just about everywhere muggle, but that was international cuisine in general.
"We could get different if there's something that appeals to you? I'm thinking something with a shoyu broth... That's soy sauce-based!"
@Louis Weasley
"Hmm... I quite like the look of this one,"
He said, pointing at the image on the front of the menu. He... really wasn't all that adventurous, it seemed. But the photo looked delicious. It was just their basic ramen with pork. He liked the look of the egg: the yolk looked a deep orange colour.
"Do you think I should go for that?"
Looking at his box of knick knacks, he pulled out some dice. Instead of numbers or indents on them, however, they had words like
lick
and
touch
. The other die had various body parts. Chuckling, he put them back in the box.
"These seem quite fun..."
@Cherry Darling
"Go for it!"
Cherry encouraged with a smile.
"It looks like a good introduction to ramen. I usually like adding all sorts of veggies and chicken to mine."
She chuckled watching Louis go through the box.
"I, um, got them from Matilda as I asked her if she had anything fun for couples since it seemed like she and Medea were camping here, and she just gave me those."
There was no way she would've been able to go whichever store that sold those, especially while she was at Hogwarts.
"Maybe we can try them at some point..."
@Louis Weasley
"Matilda, really?"
He smiled, and chuckled a little. It was probably a good thing that they clicked. So long as Matilda didn't try anything like last time, they could be friends. Medea as well.
"I'd really like that,"
He said brightly, beaming. Of course he would. Some of the combinations were very pleasing, and he was sure they would have a lot of fun with it.
"Yes - I think I'll order this."
He put the menu down, and reached over to hold her hand.
"Cherry, I need to ask you something..."
@Cherry Darling
She nodded laughing a bit.
"There was nobody better to ask!"
Luckily, it had worked out. Cherry had to turn down all of her pleas for affection, but it didn't turn out badly.
Cherry was looking at the beverages offered on the menu before looking up. She bit her lip in anticipation.
"Yeah?"
@Louis Weasley
"Well,"
He began brightly,
"I was thinking about after Hogwarts, and that we could both be going to University together. Instead of moving out to an accommodation on the campus, or staying at home, we could move in together. Live with each other."
He smiled widely, as he linked his fingers with her. There was nothing he was more certain about.
@Cherry Darling
Cherry grinned sweetly. She was actually hoping that they could live together at some point! It was especially urgent as it was getting closer and closer towards getting her freedom.
"I'd love that!"
@Louis Weasley
"I'm so glad you would,"
He said, beaming,
"I was thinking it may have been a problem, considering your parents and everything, but if you're sure - I think living with you would be wonderful. It's all I've been able to think about over the last few weeks."
He admitted that, and smiled lovingly at her.
"We could have our own special place together. Maybe a little flat or something like that. There are some with fairly cheap rents in the North of England, or perhaps in Scotland. We could live near Hogsmeade."
He beamed.
"Or maybe even in Hogsmeade. I'll look into it. Don't worry - I'll take care of everything."
He loved her so much!
@Cherry Darling
"On the parents thing, I already got something planned. Just don't be surprised if you hear a pop in the middle of the night."
That was all she was going to say when it came to her escape plan. Cherry gave him a kiss very enthused by his excitement. They only had a few more months until they'd be out of Hogwarts.
She smiled very widely.
"We have plenty of time to look, Louis! Let's focus on right now!"
He was so adorable...
"I was thinking of trying some bubble tea. Are there any flavors that appeal to you? I think I want honeydew melon."
@Louis Weasley
Last edited by Cherry Darling on Wed Oct 28, 2020 11:15 pm; edited 1 time in total
"Sorry,"
He said, chuckling,
"I got a bit carried away."
He was excited about it, though. Perhaps his Mum would get a little tearful about him leaving home, but he would assure her tenfold that he would visit frequently.
"Bubble tea..."
He looked at the drinks menu. The pictures of this 'tea' were very unusual, but it looked fun and colourful.
"There are so many flavours,"
He said, chuckling,
"Caramel? So you don't have to have a fruity flavour? What is taro?"
He asked, looking at the more unusual flavours.
@Cherry Darling
"I'm excited too, don't worry!"
She and Louis were getting
very
serious. It felt so nice. Now her daydreams and dreams were going to get more intense since it was becoming more and more of a reality.
Cherry stated,
"Well, I prefer my bubble tea fruity. I've had some not-so-fruity ones over the summer that didn't taste too good."
Taro always seemed a bit weird to her, but she heard it was good.
"I think it's like yams?"
@Louis Weasley
Last edited by Cherry Darling on Wed Oct 28, 2020 7:56 pm; edited 1 time in total
"Yams..."
He looked up from the menu at her, and laughed a little. That was a strange thing to put in a drink.
"I think I'll go with fruity then,"
He said cheerfully,
"How about passion fruit? I don't think I've really had that much before."
He was quite simple really, wasn't he? Passionate fruit was actually branching out for him...
@Cherry Darling
"Passionfruit sounds good! I think you'd like it."
There were a lot of good flavor options!
"We should order soon. I don't wanna end up majorly starving at the movies!"
It was nice to have this time together to talk and enjoy before being in a quieter, darker environment.
@Louis Weasley
Louis smiled at Cherry, then looked to catch eyes with one of the servers. One happened to be nearby.
"Excuse me? We'd like to order, please,"
He said brightly, and the server came over. He gave them their orders and the server went away again. This was already a very good day, even if they had just witnessed something very traumatic a few days prior.
"I'd love to have one of those big bath tubs in the flat. Like the prefect's bathroom,"
He said, chuckling.
"But maybe a fraction of the size."
He couldn't help it. He liked talking living plans.
@Cherry Darling
At least they could now just dream and talk about their future place while waiting for their orders. They wouldn't be able to talk during the movie anyway.
Cherry smiled and blushed thinking about the one time.
"That'd be great! Maybe we could get a nice sized shower too! In case we need to save water..."
What else was there that she might like?
"I wouldn't mind if it was surrounded by trees. It would feel more homely to me than suburbia."
@Louis Weasley
"Surrounded by trees? Hmm, that would be nice. Really, I think that I'd like to live somewhere on the coast with you, but I don't think it's really affordable as a first place. Once we have jobs, I'm sure we will be able to have a nice house together."
He beamed, not realising that he was already insinuating that they would be together for the long-term. It just seemed very obvious to him that they would be. He could see a clear future with her.
@Cherry Darling
"It would be easier to start small when it comes to a first place..."
Besides, they could always expand later on.
Ah! She always felt so hopeful for the future when it came to Louis.
"It'd be nice to have a good-sized bookshelf!"
@Louis Weasley
"We'll get one for you,"
He said, smiling. It was good to imagine their home. A book shelf in a living room, with a squashy sofa and they'd curl up together at the end of the day with the fire burning.
He looked at her, and stroked her hand with his thumb.
"I love you."
@Cherry Darling
Page 1 of 2 • 1, 2
---
Permissions in this forum:

You cannot reply to topics in this forum