current time
Apr. 2021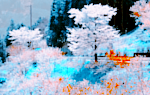 staff
Admin Xaria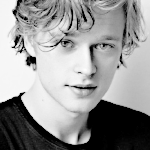 Admin Violet
Who is online?
In total there are
5
users online :: 0 Registered, 0 Hidden and 5 Guests
None
Most users ever online was
139
on Wed Jul 03, 2019 9:12 am
Credits
Skin & graphics made by Xaria. The Harry Potter franchise belongs to J.K. Rowling. All original characters belong to the respective user that made them along with their posts. No copyright infringement intended.
Ashton still couldnt believe he had gotten Amara Jordan to agree to a date with him. Granted, they flirted alot, but he wasnt sure if that was just her playing or not for a while. He stood outside the restaraunt he had told her to meet him at and waited for her to arrive.
@Amara jordan
Amara saw no reason why she shouldn't accept Ashton's offer to take her out for Valentine's Day. He was fun to be around, and he gave her the attention that she so desired. And if he had actually taken the time to make reservations for them for dinner then who was she to deny him? Although, the fact that she had promised to dress up was a completely different story. She usually only dressed up at dances or balls or whatever. But a promise was a promise, so dress up she had.
When she made it to the restaurant, she saw him standing outside waiting for her and a big smile came to her lips.
"Hey."
She said as she reached him, reaching out to snake her arm around his.
Outfit
@Ashton Harrington
Ashton smiled when he saw Amara and looked her up and down as his smile widened, "I see you did dress up for me?" He said as he kissed her cheek, "You look amazing." When she took his arm, he lead her inside and gave his name to the host and he lead them to a table. Ashton pulled out Amaras seat for her before taking his own.
@Amara jordan
Amara smiled as he kissed her cheek.
"I thought you might enjoy it if I did."
In honesty, Amara didn't get asked out on dates often. She was more the type that you met up with at a party and had a good time and that was it. It was nice to actually be asked out for once.
"Thanks."
Of course, she knew that she looked good, but a girl always loved being reminded of that.
She took her seat when he pulled it out for her and smiled over to him when he sat down as well.
"Aren't you just the perfect gentleman?"
This was a different side of Ashton that she hadn't seen before. She liked it. Not that she didn't like the side of him that she normally saw!
@Ashton Harrington
"I enjoy it very much." He said taking her hand and kissing it gently. He chuckled when she said he said a perfect gentleman, "I'm pretty sure my mother would appear out of nowhere if I was anything but a gentleman." He attempted to look over the menu but he kept finding his eyes going over to amara, "Anything look good to you?"
@Amara Jordan
She smiled when he kissed her hand, enjoying the sensation even if it was quite tame for what she was used to. A bit of a mischievous smirk then came to her lips.
"I've seen you not being a gentleman too, I like that side too."
Was she being a little naughty? Probably. But she wouldn't be Amara if she weren't at least a little naughty. She chewed at her bottom lip a bit as she looked over the menu.
"Hmmm, this looks good."
She said, pointing something out on the menu to him.
@Ashton Harrington
Ashton smirked and raised his eyes to look at her, "Oh I promise, we will get there." He had plans for her later that evening that involved his four poster bed, some hand cuffs and alot of silencing spells. He looked at what she pointed at and raised an eyebrow, "That does look good. But I think I'm going to do the shepherds pie and a butter beer. ImI'm craving that sort of comfort food." 
@Amara Jordan
Amara felt a thrill of excitement when he mentioned getting there to his less gentlemanly side. She was always up for a little fun and it had been a little while... She was due for it, she thought! Though, she could manage to get through their date first. It could be fun as well! She pointed out what she wanted on the menu and smiled as he spoke.
"That does sound good too."
She said, brushing her hair back behind her ear. The waitress then came over and she made her order before looking back to Ashton with a smile.
@Ashton Harrington
---
Permissions in this forum:

You cannot reply to topics in this forum