current time
Apr. 2021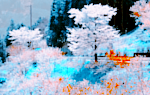 staff
Admin Xaria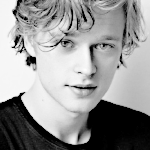 Admin Violet
Who is online?
In total there are
3
users online :: 0 Registered, 0 Hidden and 3 Guests
None
Most users ever online was
139
on Wed Jul 03, 2019 9:12 am
Credits
Skin & graphics made by Xaria. The Harry Potter franchise belongs to J.K. Rowling. All original characters belong to the respective user that made them along with their posts. No copyright infringement intended.
Mystique had just put the finishing touches on the stew she was making for dinner when she saw Athena trying to reach into the candy jar out of the corner of her eye, "Athena Everliegh Vega, you get your hand out of that jar right now, young lady." As she lectured her daughter, she heard a knock on the door. that must be Fred. She put the lid on the stew to let it cook and went to open the door, "Hey, come on in." She said stepping aside and removing the apron, "You find the place ok?"
@Fred weasley II
It was nice of Mystique to invite him over for valentine's day, but he knew full well this wasn't a date. He felt a little bit closer to Mystique now that he'd confessed his current dilemma to her, and she was always a friendly face to see around the school. It didn't mean that he wasn't nervous, though. There was still the very high possibility of him making an absolute fool of himself.
Wearing his usual garb and knocking on her door, he panicked momentarily. Should he have worn something else? Er...
She answered the door, and he put on the cheesiest grin ever.
"Hey!"
He chirped, stepping in and taking a look around. Nice and homely.
"Ah yeah - nice and easy. Wow,"
He said, smelling the wafts of cooking.
"Smells great!"
@Mystique Vega

Mystique smiled as he commented on the smell of the house, "Thank you. It's my grandmother's recipe and one of Athenas favorites." When she mentioned her daughter, she then realized it was too quiet. She narrowed her eyes for a moment and held her finger up to Fred to tell him to stay quiet and give her a moment, "Athena! Out of the candy jar!" And as if to confirm her suspicions, she heard the lid of the jaw clink shut and her daughter scurry put of the kitchen with chocolate all over her face, "Go clean up so you can say hello to, Mr. Weasley" she turned back to fred as her daughter ran off to do as she was told, "Shes got a sweet tooth."
@Fred weasley II
It was usually he who was being told to get out of candy jars. Even at the age of twenty, he was still sneaking handfuls of things from his family's cupboards. When her daughter came out with chocolate smothered around her face, Fred laughed. It was like Hugo used to be.
... come to think of it, Hugo was
still
like that.
Fred grinned at her. When she obliged to Mystique's orders, Fred laughed.
"Ahh, c'mon, don't have her callin' me Mr Weasley,"
He said, nudging her,
"She can call me Freddy!"
He looked in the hallway where she'd run off.
"Hey Athena! Gotta present for ya! Only if ya face is washed nice though!"
@Mystique Vega

Mystique smiled and put her apron back on, "Alright then. Freddy it is. I have to get back to the kitchen before the stew burns. Would you mind watching her for a few moments. Just making sure she stays out of trouble?" She returned to the kitchen as Athena came out. The young girl looked up at Fred with a clean face and smiled, "Do I get my present now?"
@Fred Weasley II
Fred nodded. He was quite happy to be here, and all the nerves he'd had before just melted away. Athena was really cute and definitely not shy at all. It made things easier.
Holding the gift behind his back, Fred bent down and grinned goofily at her.
"Yeah ya can! Do you like dolls?"
He asked, still keeping the gift firmly behind his back.
@Mystique Vega

Athenas eyes widened when he mentioned dolls. She loved dolls. She quickly nodded her head with a smile and began to bounce on the bals of her feet, "I love dolls!" Mystique couldnt help but laugh when she over heard their conversation, "Oh, you've done it now Fred. Shes gonna be your best friend for the whole night now."
@Fred Weasley II
Damn. He
should
have gone for the doll, after all. It was between that and what he'd bought. Some of his female cousins didn't play with dolls when they were little, so he wasn't sure.
"Well..."
He said, a little awkwardly,
"I gotcha somethin' better than a doll! Tadaaah."
He showed her the pack of brightly coloured crayons behind his back.
"These are special crayons! You can draw anythin' on any surface, and what ya draw comes to life for a few minutes. So, y'know, you could draw a doll..."
He laughed awkwardly, then whispered to her behind his hand:
"Go draw all over ya Mum's kitchen floor, go on."
Luckily the drawings disappeared after a short while.
@Mystique Vega

Athena took the crayons and stared at them for a moment as Fred tried to explain the magic behind the crayons. But she didnt understand anything he was saying. She was five. But she understood go draw on the floor so she ran for the kitchen and began drawing all kinds of things. Mystique walked back into the living room and smiled at Fred, "You are really good with kids, you know."
@Fred Weasley II
"Nah..."
He said modestly, following Mystique into the living room and taking a seat on her couch before she said he could. He wasn't the most good-mannered house guest. His gran often lectured him about it.
"Just have a lot of cousins, don't I? Me an' Vic are the eldest."
@Mystique Vega

Mystique sat on the couch as well and smiled, "Well it will definitely come in handy when your child is born. How is that going, by the way? Have you two spoken?" She was a bit worried about Fred's predicament. She wanted to help if she was able to.
@Fred Weasley II
"Yeah... but I never changed nappies or anythin'. Had to make food for them. Had to get 'em to sleep. Had to see to them whenever they cried..."
He was still extremely nervous about it all.
"Nah, I still ain't heard a word from her. She's probably hopin' I'll stop existin' or somethin'."
He looked a bit sad again, and put his head back on the couch.
"That was my first time an' all. Y'know. Bein' with a woman..."
@Mystique Vega

"Well at least you will have that part down. You'll get the hang of the rest of it when the time comes. Not everyone is automatically super parent. It takes some of us some time." She remembered how it felt like months after Athena was born before she felt like she had done anything right as a parent. "Well you cant just give up. especially if you want to be there for the child." When he said it had been his first time, she stared at him for a moment, "You mean it was... oh wow." She didnt know what else to say to that.
@Fred Weasley II
Fred blinked back at her. He'd felt so relaxed and open with her, he didn't think that that was a completely embarrassing detail to admit to. He flushed scarlet, and looked away.
"Yeah... Do you have to look at me like that, though?'
He chuckled nervously.
"So... What's for grub? I'm starvin'!"
Nice little subject change there...
@Mystique Vega

"Look at you like what?" She asked before realizing she probably was giving him some type of look. She quickly lowered her head, "Sorry. I just... think it was shock more than anything. But I also think it's nice. So many people rush into sexual experiences, they're supposed to be special. Not just something to do because you're bored." When he changed the subject to food, she jumped up from the couch, "The stew!" She rushed for the kitchen and got the pot of the burner just in time, "Whew. Saved it. It's just gotta cool down now."
@Fred Weasley II
Or drunk...
He thought bitterly, as she said some people threw themselves at each other due to being bored.
"Ya just tryin' to be nice, ain't ya? Think I'm a loser really."
He winked at her, and then she spun for the kitchen. Laughing, he stood up and stretched. He followed after her.
"Need help?"
He asked, trying to subtly take the sweets that Athena had just helped herself to without getting Misty's attention.
"Cor... What ya got there, Athena? Is that a drawing of Mum?"
he asked, bending down and pointing at the drawing.
@Mystique Vega

"No. Of course not. I'm not just nice to people for the kicks. And you could never be a loser, Fred. You're one of my favorite co workers." She said giving him a friendly smile. She really did enjoy spending time with him. He seemed like a good guy. She looked down at Athena and smiled, "is that me, Thena Bug?" She said picking up her daughter who smiled, "Yeah. It's you mommy. But with green hair." Mystiwue laughed, "Green hair. If mommy ever has green hair something is very wrong. No go wash your hands with Freddy and I plate dinner." She watched as the blonde child ran for the bathroom and handed Fred a bowl, "Help yourself." She said after fixing Athena a plate and setting it on the table.
@Fred Weasley II
It was nice to have Mystique giving him compliments, and saying nice things about him. Part of the many reasons why he liked women! But he knew not to pursue her. It seemed unfair to him, and maybe to Athena as well.

"Mm, oh my god," He smelt in the stew, "Smells amazin'. Better than what my Mum makes! Ya livin' in a five star restaurant 'ere, Athena."

He sat down, and immediately started shovelling it in. He gave her a dreamy look, and gave the thumbs up in approval. "I gotta tell ya somethin'. I'm thinkin' about getting my wand back."

---
Permissions in this forum:

You cannot reply to topics in this forum