current time
Apr. 2021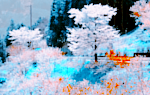 staff
Admin Xaria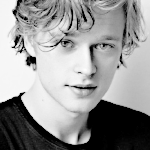 Admin Violet
Who is online?
In total there are
6
users online :: 0 Registered, 0 Hidden and 6 Guests
None
Most users ever online was
139
on Wed Jul 03, 2019 9:12 am
Credits
Skin & graphics made by Xaria. The Harry Potter franchise belongs to J.K. Rowling. All original characters belong to the respective user that made them along with their posts. No copyright infringement intended.
Domonique was in the kitchen of Javiers home working on a special surprise. She had asked him to come home for the evening since it was Valentines day and just hoped he had gotten permission to leave school grounds for the night. This was their first Valentines day together and she wanted it to be special. So she had looked up some Brazilian recipes and was making a nice dinner for them to enjoy together, just the two of them.
@Javier Morais
Javier was glad that he was able to get the night away from the school. It would be he and Dominique's first time celebrating Valentine's Day together and he actually wanted to do just that, spend it with her. As soon as classes were over for the day, he had taken his leave of the castle and made his way back to his home. It was nice having people there to come home to.
When he reached his house, he opened the door and walked inside, the smell of food cooking reaching him almost immediately. He heard someone moving around in the kitchen and went out there to find Dominique cooking. He moved up behind her and hugged her from behind.
"Happy Valentine's Day, Dominique."
He whispered into her ear before placing a kiss just below it.
@Dominique Weasley
Domonique had been so focused on not burning anything that she hadn't heard someone enter the house. She jumped when she felt a pair of arms around her, but was soon giggling when she realized it was Javier, "Happy Valentines Day, my love." She leaned into his embrace for a moment before slipping out of his grasp, "Now go. Out of my kitchen. I'm cooking a surprise and I dont want you ruining it." She said, sounding very much like her Grandma Molly. She kissed him deeply, just enough to tease him before going back to the stove
@Javier Morais
Javier felt her tense as he wrapped his arms around her, but she quickly relaxed when he spoke, giggling instead. Javier smiled when she spoke, referring to him as her love. Though, he was then shooing him out of the kitchen and he laughed as he once more wrapped his arms around her waist, this time to pull her in closer to place a kiss on her lips before laughing.
"Fine, fine. I'm going! Wouldn't want to ruin the surprise."
He said as he went out into the living room. He had a surprise in store for her as well, but he was planning to wait until after dinner to give it to her.
@Dominique Weasley
Domonique wrapped her arms around him when he pulled her closer to him and found herself getting lost in him like she always did. She smiled when he left the kitchen and turned back to the stove and put the last few finishing touches on things. She plated everything and set it on the table. The smell of Brazillian filling the house, "Javi! Its ready!" On the table sat plates filled with Fiejoada, Empadao and other recipes she had found. She hoped Javier liked it. She knew he missed Brazil alot and she wanted to try and help.
@Javier Morais
Javier spent the time out in the living room of the house making sure that he had everything perfect with the gift that he had gotten for Dominique. He was a bit nervous about it, maybe he should have talked to her mother about what she might like or something... But he didn't want to chance running into her older sister since he wasn't sure that things had been mended between the two of them yet.
Before long, she was calling out for him and he reentered the kitchen.
"It smells and looks amazing"
He said as he looked over all of the food, food from back home. It seemed like forever since he had been back home and had home cooking. He could almost feel his mouth watering.
"Where'd you learn to make all this stuff?"
He asked curiously as he took a plate. He was touched that she would learn to cook food like he grew up with just for him.
@Dominique Weasley
Domonique was thrilled when Javier exexpressed how much he liked the dinner she had prepared, "Well, beinbeing a Weasley, i grew up in the kitchen with my Grandma Molly. You havent met her yet. But she is going to adore you, I already know that. But, I had Austin send me the recipes we had picked up the few times we were in Brazil. I know you've been a little home sick and I wanted to try to help." She looked at him and couldn't help but smile. He was so handhandsome and just... perfect. 
@Javier Morais
Javier was pleasantly surprised that Dominique had gone through so much just to make this dinner into something that she knew that he would enjoy.
"This is amazing, Dom. Really."
He had not been expecting anything like this at all. She just kept surprising him and he loved her even more for her thoughtfulness.
"When school is over for the year we will have to plan a trip there. I would love to show you around my old home."
He said, truly meaning it. Maybe he hadn't really lived in Brazil for quite a few years, he had lived in Romania before coming here, but he would always call Brazil home.
"You look beautiful tonight as well."
He said with a smile.
@Dominique Weasley
She leaned over and kissed his cheek, smiling, "I'm glad you like it. and there should be enough left overs for you to take back to your siblings at the castle." She was used to helping for a large family at Weasley get togethers, so she sometimes went over board with quantity control. She laughed a bit when he suggested they travel to Brazil, "Maybe we should wait until the little one is born. As I'm going to be very pregnant by that time. But I would love to go with you."
@Javier Morais
Javier smiled when she kissed him and suggested that he take some leftovers back to the castle for his younger siblings. He liked how she thought about his siblings. Family meant a lot to Javier, it always had. Even when he had been a rebellious teenager. So, knowing that the woman he loved cared about his siblings as well warmed his heart.
"I'm sure they will be very grateful."
He said with a smile. He shrugged his shoulders when she mentioned waiting to make the trip to Brazil.
"You're probably right. It would be best to wait until after the baby is here."
He agreed. He wanted Dominique to be able to enjoy the trip and was sure that would be more difficult if she were very pregnant at the time.
@Dominique Weasley
Domonique was glad that she had gotten to know Javiers family a little better. Adrien was still a wild card, but she got along well enough with his sisters, especially Claudia, of course, "Have you heard from Claudia lately? I hear the training with Austin has been going well. I wonder if hes had her do the door exercise yet?" She said remembering he training with Austin back in the day. She reached out and took his hand and smiled at him, "You know. this is my first Valentines day I'm actually spending with someone"
@Javier Morais
---
Permissions in this forum:

You cannot reply to topics in this forum