current time
Apr. 2021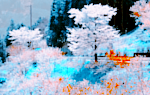 staff
Admin Xaria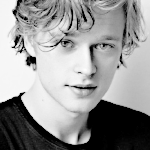 Admin Violet
Who is online?
In total there are
2
users online :: 0 Registered, 0 Hidden and 2 Guests :: 1 Bot
None
Most users ever online was
139
on Wed Jul 03, 2019 9:12 am
Credits
Skin & graphics made by Xaria. The Harry Potter franchise belongs to J.K. Rowling. All original characters belong to the respective user that made them along with their posts. No copyright infringement intended.
Ethan was a nervous wreck. He stood at the entrance to Hogsmeade with a box of chocolates and a single red rose as he waited for Faye. He hoped he didnt look stupid or she didnt laugh at his cheesiness. He wanted to make today special for her. She deserved it.
@Faye Phiera
Despite all that had happened, with him
flirting
with Alayna and Jocelyn, Faye decided to meet with Ethan for valentine's day. She supposed they had things to talk about, but this was also her first date with a boy. That wasn't something she was prepared to turn down, particularly as they were boyfriend and girlfriend.
When she approached, she saw him. He looked nervous. It was sort of heart-warming to see his gestures of a flower and chocolates, but she still reserved feelings of annoyance towards him. She had put a good amount of effort in as well, wearing a short dress and kitten heels instead of her usual jeans-and-top combination.
She smiled very slightly when she saw him.
"Hi, Ethan,"
She said.
@Ethan Layton
Ethan looked when he heard Fayes voice and felt his jaw drop when he saw her she looked amazing. He just stared for a moment before remembering how to speak, "Hey. Sorry you just... you look... wow." He gave her a smile and held out the candy and rose, "Happy Valentines Day, Faye." He knew she was probably still thinking he had been flirting with Alayna and Jocelyn. Sure, he had a past with Jocelyn, but it was in the past. And he didnt see Alayna like that.
@Faye Phiera
"Thanks,"
She said, blushing. She took the gifts and couldn't help smiling. It
was
nice to be thought of like this, she supposed.
"I think before we go though, we ought to clear the air a bit,"
She said, smile fading, but she felt the petals of the rose.
"Let's walk and talk."
She began to walk next to him down the path towards Hogsmeade.
"Jocelyn told me that you only broke up with her because of your transfer here."
It was better to just get it out there in the open, not play about: just let him say what he needed to say about it.
@Ethan Layton
Ethans smile disappeared when she said they needed to talk. That was never good. Conversations that started like that usually ended with a break up, "Um, ok. Yeah." He walked alongside her and sighed when he brought up Jocelyn, "Yeah. That's why we ended things. The last thing I expected was for her to show up at Hogwarts. I love Jocelyn, but i dont think it's the same way I loved her before. It's more of a protective love now. Like how you and Narks are. You care for him and you want him to be happy and you'll do anything to protect him, right?"
@Faye phiera
Faye sighed. She understood what he was saying, but there was some uncertainty to it all. He didn't
think
it was the same as before. She wasn't entirely reassured, and didn't particularly enjoy talking about another girl on their date, but it had to be addressed.
"Right..."
Perhaps she would have felt differently if he hadn't used the word 'love'.
"Yeah, I mean, I care about him. But we've never dated before, or even been intimate in that way. We're just friends."
She looked at him.
"After you left, I spoke to her. I got a good feeling that she's still in love with you."
@Ethan Layton
Ethan groaned and dragged his hand down his face. Why did this have to be so complicated? Were all girls like this? "Faye. If I still wanted to be with Jocelyn I would have ended things the moment I knew she was here. But I didnt do that, did I? No. I introduced you as my girlfriend. Because that's what you are my girlfriend. Not Jocelyn. You. I want to be with you." He said cupping her cheek with his hand, "I'm falling for you, Faye. Will you let me?"
@Faye Phiera
Faye moved her head away from his hand, raising her eyebrows. She didn't believe for a second that he was falling for her. They hardly even knew one another.
"Well. I feel so honoured and privileged that you didn't dump me,"
She said blankly, in that typical British dry wit style.
"We weren't talking about your feelings for her, we're talking about her feelings for you."
"I told her to talk to you and be honest with her feelings, because I don't want to be a Cherry Darling here. It's so obvious Carina is still in love with Louis, I don't know how Cherry puts up with it."
@Ethan Layton
Ethan mentally cursed himself out, that wasnt what he meant. He obviously wasnt wording things right, "So suddenly were going to become this other couple? What does it matter if she has feelings if they aren't returned anymore? Unless you dont trust me?" He looked at her with a slight hurt in his eyes. Did Faye think he would cheat on her or something? He felt really hurt by that to where he didnt even want to be out anymore. He just wanted to go back to his dorm. But he wasnt going to just walk off and leave Faye. Especially on Valentines day. But there change in his demeanor was quite obvious.
@Faye Phiera
"It's just extremely off-putting when you enter a new relationship and you have to worry about all these things. It would be fine if she respected us as a couple and kept her distance, but somehow I get the feeling that she's going to be around a lot."
Faye shrugged, and sighed.
"I don't really think I'm being unreasonable here in being wary about it,"
She admitted, then stopped.
"Maybe we just shouldn't do this right now. The date, I mean..."
It was all just a bit deflating to say the least.
@Ethan Layton
"Like how I had to deal with Narks? And him confessing his feelings for you? Is it it like that, Faye?" The fact that he said her name like that proved he was starting to get pissed off, "Jocelyn is harmless. She wouldnt do anything to hurt me or my relationship. You're just jealous for some unknown and highly unnecessary reason." When she suggested they end the date he looked away from her, "Yeah maybe we shouldn't. I'll take you back to the castle."
@Faye Phiera
"Except Narks and I have barely talked since I've been going out with you. And he isn't cuddling up to me and whispering in my ear!"
She was getting annoyed as well.
"Don't bother."
She said, annoyed.
"Whichever direction you're going in, I'll go the opposite."
@Ethan Layton
"Wow. Suddenly I can control other people's actions. You think that would be something I knew I could do." He said, his voice dripping with sarcasm and slight anger, "Whatever, Faye. Do whatever you want. I dont care anymore." He said before turning and walking off, not caring if she was looking after him or not. He was done with her for the day and he needed some space.
@Faye Phiera
Except he didn't put up any kind of fight. And continued to flirt with her, even with Faye looking straight at them. She didn't feel comfortable with Ethan. And no, she didn't trust him.

She didn't say anything more to him, and gave her chocolates and flower to a group of third-year girls to enjoy.

She walked into Hogsmeade, feeling somewhat relieved in a way. It felt good to be honest and straight-forward.


---
Permissions in this forum:

You cannot reply to topics in this forum