current time
Apr. 2021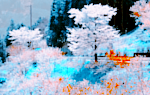 staff
Admin Xaria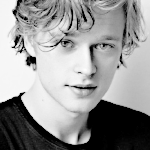 Admin Violet
Who is online?
In total there are
5
users online :: 0 Registered, 0 Hidden and 5 Guests :: 1 Bot
None
Most users ever online was
139
on Wed Jul 03, 2019 9:12 am
Credits
Skin & graphics made by Xaria. The Harry Potter franchise belongs to J.K. Rowling. All original characters belong to the respective user that made them along with their posts. No copyright infringement intended.
Suspended? She couldnt believe she got suspended! Stuck at home with no magic, it was ridiculous. Even more ridiculous was the stupid management classes and community service? Did she look like the type to do anything for the community? She entered the house, storming in front of her father. After the door was closed, she spun around to face him, "What the hell was that!?"
@Lochlan Riddle
Now that they were away from the school and at home, Lochlan didn't have to hold back anymore. Mackenzie had stormed out in front of him.
"That was what you get for your thoughtless actions, you stupid girl,"
He spat venomously, and strode past her into the dining room. The elf who was inside there cleaning hurried out, bowing as it went. Lochlan reached for the crystal decanter in the corner, and poured out a large drink.
He'd had enough of seeing Mackenzie her childishness for one day. He wanted to return to the castle as soon as possible.
@Mackenzie Riddle
"Suspension? Management classes? Fucking community service!? I said it before and I'll say it again, that Cartwright bitch got what was coming to her. I cant wait to make them all cower and bow before me." She poured herself a drink and sipped on it, not really caring she was in the presence of her father. It wasnt a hidden fact that she had an occasional drink, "How long is this idiotic punishment going to last?"
@Lochlan riddle
Lochlan pointed his wand at her.
"Incarcerous."
Thick ropes, as hard as tungsten, wrapped around his daughter's wrists and waist, pulling her arms behind her back. They tightened around her ankles and legs, binding her securely in place.
"Now while you're just tied there, let me put some things into prospective for you,"
He paused to drown the rest of his drink, and set it noisily onto the table.
"Don't make me gag your mouth as well."
He set his eyes on her darkly.
"That little Cartwright cunt also happens to be part of an extraordinarily powerful family. If only you had thought properly, with your miniscule brain, you would have cursed her in her SLEEP. Then we wouldn't be in this mess. Then you would have been congratulated, you would have been coveted."
He moved to her, and clutched her throat. He glowered at her menacingly.
"I don't like it when my children defy me. I don't like it when they forget the lessons I taught them. You brought this on yourself, and I will have to pay the price for it. You think you are strong enough to stand against the whole lot of them? Go on then. Do it. Get yourself KILLED for NOTHING!"
He released her angrily, and untied the ropes with his magic. He stepped back.
"Get out of my sight, Mackenzie."
@Mackenzie Riddle
Mackenzie lost her grip on her glass and heard it shatter to the floor when her hands were suddenly behind her back. She looked at her father with a face of fury when he gripped her throat. Her breathing increased a bit as fear spread through her she hadn't seen her father like this in a really long time. She blinked a few times when he released her before the look of disdain reappeared, "What would you care if I did? I'm obviously the disappointment now. So maybe I will and itll solve all your problems." She silently spun on her heel and left the room for her own chambers.
@Lochlan riddle
Lochlan watched, in silent distaste, as she made her final statement and did as she was told. At least she was, for once. He felt a fury that he hadn't touched in many years. It coursed through his veins, to the point where he gripped his own glass inside of his hands, and threw it in spite at the wall.

Damn his insufferable daughter. Damn the Ministry. Damn the Cartwrights and their seeds!

Matilda was at home for once. She was sat on Mackenzie's bed, feeling her pillow, dressed in only her underwear and wondering, quietly, what had happened to her.
She heard a smashing of glass - had heard her Father's booming voice from downstairs - and now was sat on Mackenzie's bed with her arms clasped around her legs. She lent her head on her knees, listening in, and hearing footsteps up the stairs.
Mackenzie entered, and Matilda looked up at her.
"Oh what have you done, sweetest sister?"
She asked, sounding teary.
@Mackenzie Riddle
Mackenzie froze when she entered her room and saw her sister on her bed, "What the hell are you doing in my room? You know I hate people coming in here!" She said stepping inside and slamming the door behind her, "What does it matter what I've done?"
@Matilda riddle
After hearing some commotion, Medea figured that Mackenzie finally received her verdict. To her, it was satisfying as it meant she had a better standing when it came to Death Eater matters. She was surprised that her twin had been here instead of whoring herself out like she usually did. Hearing footsteps nearby, Medea decided to follow them and stood outside of Mackenzie's room before the door slammed in her face.
Quietly, she slowly opened it back up before making her presence clear.
"Mats, what did I tell you about pleasuring yourself in other people's rooms?"
That likely wasn't what was going on, but she never put it past her.
"It matters as you could've made us a death target for all we know."
@Matilda Riddle
@Mackenzie Riddle

Matilda smiled apologetically, but she didn't really mean it. As far as she was concerned, she was entitled to be here. She moved her legs so they were straight out in front of her. Even though she wore stockings to the knees, there were marks of love making on her thighs.
"Mackenzie... you made our Dad very sad..."
She said, and sent crocodile tears at the drop of her words. It was a talent.
When Medea entered, Matilda ceased her display of misery abruptly.
"That's right. As we are Riddles, they won't be out for just your head. They will want mine, and they will want Medea's. They will want Gabriella's. Who knows? Even some sickos will want Doran's too. Can you live with that?"
@Mackenzie Riddle
@Medea Riddle
Mackenzie went to reach for her wand but then remembered she no longer had it. Ahead have to threaten her sisters the old fashioned way. "I can live with anything that's the result of giving that Cartwright cunt a taste of her own medicine. Now, I'm going to close my eyes and count to ten. Whoever is still in my room when I open them will not only get a personal ass beating by yours truly, but will also wake up bald one morning when I change your shampoo for hair loss potion." She then closed her eyes and began counting, "One, two, three..."
@Matilda riddle
@Medea Riddle
"Dad's going to be pleased about that, isn't he?"
She said pleasantly, being sarcastic.
Mackenzie started counting.
Matilda was in two minds about it. As much as she didn't want her body or face being bruised or ruptured due to her line of work, she also took immense pleasure in teasing Mackenzie. So, she stood up off her bed, sighed, walked around to the door and stood in front of it. Her underwear didn't cover her bottom.
"You should just go into my line of work. Then you could torture people for their own sick pleasure, and they'll pay you for it."
@Mackenzie Riddle
Having stayed standing just outside the room, Medea simply rolled her eyes at Mackenzie's bitching.
"You're lucky if the bed doesn't have stains on it from a certain somebody..."
She really loved her twin, but it was hard to
not
give her a hard time over everything.
"You could also use the being kinky plea in courts if something goes horribly wrong."
@Mackenzie Riddle
@Matilda Riddle

Mackenzie knew she would get in trouble if she actually physically assaulted her sisters. Her father would be furious. She felt her temper start to rise and grabbed the first thing she could reach, which happened to be a jewelry box, and flung it towards Matildas head. She frowned when it smashed into the wall, but did not make contact, "Screw this." He said before going to the hallway, "DADDY! TELL THEM TO GET OUT OF MY ROOM!" she knew he could hear her with the way her voice bounced off the walls of the manor.
@Lochlan Riddle
Matilda gasped as a jewellery box came hurtling towards her, but she ducked slightly and it struck the wall at force.
"Alright grouchy,"
Teased Matilda,
"You're just angry I grew bigger tits than you."
She stuck out her tongue, and stood by her twin - just outside the room, looking in at her.
"Maybe we'll talk to you when you're in a better mood!'
@Mackenzie Riddle
---
Permissions in this forum:

You cannot reply to topics in this forum