current time
Mar. 2021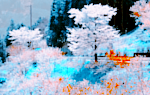 staff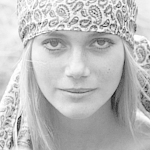 Admin Xaria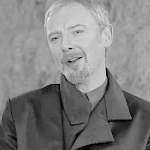 Admin Violet
Who is online?
In total there are
7
users online :: 1 Registered, 0 Hidden and 6 Guests :: 1 Bot
James Potter
Most users ever online was
139
on Wed Jul 03, 2019 9:12 am
Credits
Skin & graphics made by Xaria. The Harry Potter franchise belongs to J.K. Rowling. All original characters belong to the respective user that made them along with their posts. No copyright infringement intended.
Emery was lost for words after hearing the news, and really wasn't fucking sure how to handle this. The idea of her memories being extracted was making her nervous. She didn't exactly face the wrath from her mother who left for The Three Broomsticks for the night. Emerald was numb and she promised herself she would be strong and how this was all bad dream.
She was going to ruin people's lives. Yet people kept coming.
Being with Faolan through this was the one thing she didn't get, because it was a thing making her feel better, but why did he care so much. She leaned against the bed, and she played with the IVs enough to not do any damage,
"You think if I pinch this I will wake up?"
she asked.
@Faolan Finnigan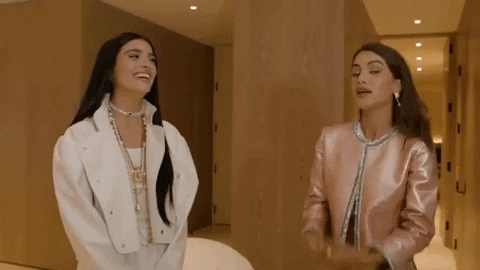 Faolan himself was reeling a bit by everything that had gone on that day. He would have never expected the events that had happened to actually take place. But he had made a promise to Emery that he wasn't going anywhere, so he had stayed right with her throughout everything. Finally, everyone had left and they were alone again. He wasn't sure what to say to her. She was probably still processing everything that had happened just like he was. But still, he didn't get up to leave when everyone else did. He didn't want to leave her there alone.
Once everyone was gone, she spoke to him as she played with the IV line. He shook his head.
"Not unless we're both having the same dream."
He teased, trying to lighten the mood a little bit. Faolan was always better with teasing and joking than he was seriousness. Even if he knew that this was probably something that called for seriousness.
@Emerald Cartwright
Emerald hoped this was some fucked up dream where she was pregnant and stuck in a hospital wing. A glance went to Faolan when he had spoken.
"Are dreams supposed to last this long anyway?"
she asked him and she quickly gave a little pinch. A pinch that had fucking hurt and she decided to laugh it off before putting her emotions back.
"I guess we are not dreaming."
she sighed weakly.
"Do you have want to be in this kind of detention with me?"
she asked him quietly as it was definitely a detention, but one where she was stuck in IVS and having Faolan be by her side keeping her company. The girl didn't know what the school was like since she had almost died she asked,
"I guess you are right Mackenzie is crazy."
she said as she thought about her pregnancy and she decided to place her hand out for comfort and feel his warmth.
@Faolan Finnigan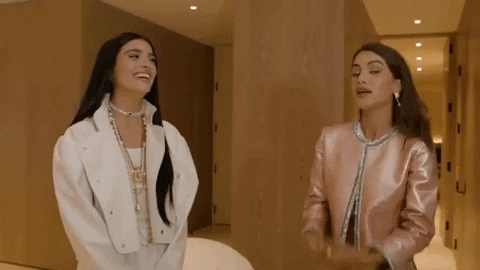 Faolan couldn't blame her for wishing that this was some big nightmare that she would wake up from eventually. Things had been pretty horrible over the last twelve or so hours, however long it had been since everything had gone down. He saw her move to pinch herself and chuckled a bit, knowing that she was trying to make light of things just like he was.
"Guess not."
He confirmed, not sure what else to say in that moment.
"We're partners in crime, remember? I like to think you'd be here for me if our roles were reversed."
He took her hand when she held it out to him, squeezing gently.
"She is completely insane."
He confirmed, using his free hand that wasn't holding hers to brush her hair back with gentle fingers. He hated that she had to go through all of this, but all he could do is make sure she wasn't left alone.
@Emerald Cartwright
Emerald didn't want to bring Faolan down her train wreck with her. He was too good of a guy and yet she wanted him. Being scared was a feeling that Emerald wasn't used to fully feeling as she always hide it behind some kind of sly remark. Right now she was so scared and she asked,
"Of course it's just Faolan we both found out I'm pregnant. That's a big deal and I just don't want you be brought down this rabbit hole."
she sighed.
Letting him brush away her hair, she sighs, as she feels his warm hand on hers. A smile comes across her and smiles comes. She didn't know what to think. But her smile soon faded as she decided to ask.
"What do you want to do?"
she asked. This was a really scary thing right now. Even if she should would usually be sly about this. She wasn't sure though what life was going to be now that she was pregnant and recovering. Then sighed about Mackenzie.
@Faolan Finnigan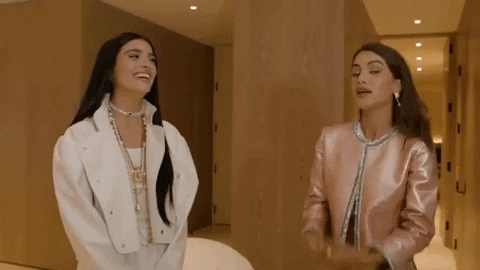 Faolan ran his fingers back through his already slightly messy hair. He knew that this was a difficult situation and he knew that he was probably getting in a little over his head. But he really liked Emerald a lot. He usually wasn't one for relationships. He liked to have fun but didn't usually want to put labels on things. But maybe it was time that changed a bit? He sighed when she still didn't seem to see that he wasn't going anywhere.
"For all we know, the kid could be mine."
He said, he hadn't heard the healers tell her how far along she was or anything... And they did have unprotected sex.
He held her hand gently in hers, not letting go. When she asked what he wanted to do, he shrugged.
"I don't know. I'm not sure what is usually done in hospital rooms."
He had barely had more than a cold. And maybe he was trying to tease her just a little bit. It was so hard for Faolan to stay serious. And he liked to see her smile... So, it was a win-win, right?
@Emerald Cartwright
Emerald didn't really know what to think but she felt like the odds could be the baby was Faolan, but the doctor said she was about 7 weeks, and she looked at him.
"What if it isn't I'm almost two months."
she sighed, and she had chuckled,
"Do you want to just tell my mother the child is yours? That we had been sleeping together for months?"
she asked Faolan nervous as hell.
She was really scared right now.
Holding his hand she smiled,
"I'm pretty sure what is done is something we can't do. But do you think we should just be together or just make whatever this is official?"
asked Emerald as she felt her hands shake. She wasn't ready to be with someone.
"I just know the other person who this baby might be is probably not going to be a good father. We have slept together enough to make it believable anyway."
she sighed as she lightly tickled or traced Faolan's hand.
@Faolan Finnigan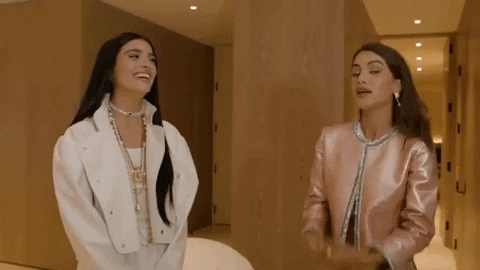 Faolan frowned when she asked what if the kid wasn't his. That was always a possibility. He didn't know if she slept with other people since they had been sleeping together. It wasn't like they were exclusive or anything. They weren't even actually dating. They just hooked up a few times. And he wasn't even sure how long ago that had started. For all he knew, it could have been when she got pregnant. He could tell that she was scared as she mentioned her mother and he was nervous as hell himself.
"I mean, would that make it easier on you with your mother?"
He was willing to take responsibility without even finding out for sure if it meant that maybe her mother would go a little easier on her.
Her hands shook as she asked if they should make things official. He usually didn't do relationships, so it made him a little nervous just to make that jump. But really, hadn't it almost been like they were dating already? They hung out enough.
"We probably should if we're going to try to convince your mother that it's for sure mine. Make it more believable and all. We could even tell her we had secretly been dating as long, if you want."
He had heard of the Cartwright matriarch, and he didn't want Emerald getting into any more hot water than she was already in.
"But only if you want to. I know I'm a catch but I don't want to force you into dating me."
He said, smiling a bit.
@Emerald Cartwright
Emerald didn't know how to feel but all she wanted was Faolan here. She just never did this before and didn't want to end up sad like Hazel and Jovian are.
"It probably would as you are my age, and I liked to think she saw how much you cared about me."
she said with a huge smile.
But no one could trust Tabitha.
"Yeah maybe after New Years we were so infatuated with each other that we couldn't keep our hands off each other."
she said giving him a laugh,
"I just hope she doesn't make us get married as I don't think we ever committed to anyone ever."
she sighed. A future with Faolan didn't seem bad enough,
"You just need to work really hard and get better grades."
she said holding his hand tightly, "She cares about this family a lot and she doesn't like certain people." she said giving him a reassuring smile.
Her dad would have probably loved Faolan right now and she shook her head.
"I promise you are not a catch and I might as well been your girlfriend since the first time we had sex."
she said as leaned out to kiss his lips. She had not slept with anyone since she spent the night with Faolan, and Deimos was before it.
"I just want to be a good first girlfriend."
she sighed.
@Faolan Finnigan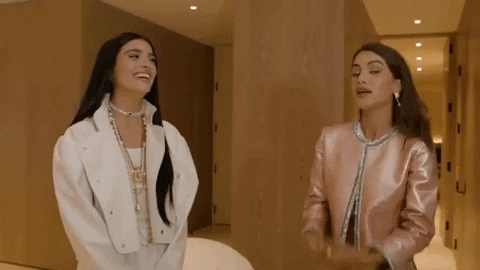 Faolan nodded when she said it would probably make things easier on her. He didn't want her to have to deal with the situation being any worse than it already was. So, if he could do something to make it better for her then he was willing to do that. He smiled a bit.
"Then we'll tell her that it's mine."
He said, knowing that this was a big decision to make just to make her life a little easier. But in honesty, he planned to be there for her anyway, so what did it really matter. As long as his father didn't kill him for getting her pregnant.
His chuckle was a little nervous when she mentioned marriage.
"Yeah, I've never actually committed to anyone. Until now."
He said, not mentioning marriage or anything. They could handle that when they came to it, if it came to that. Would her mother actually try to force her to get married? After all, she had already been through? Then he remembered, she had forced Hazel to be with Jovian, so obviously she didn't care much about their happiness. He just couldn't think about that level of commitment just yet, though.
He made a bit of a face when she mentioned that he needed to work hard and get better grades if he wanted to impress her mother.
"You think she'll be checking me out to see if I'm worthy, aye?"
Because that was what it seemed like, like he would be tested to some perfect image to see if he was good enough for Emerald. But he didn't really care about that at the moment. He just cared about being there for Emery. If that meant he had to work a little harder then he could do that.
He kissed her back, his hands gently framing her face as he did so.
"You'll be the best first girlfriend."
He said, honestly, she was right. They might of well have been dating already. They just didn't put labels on anything until now.
@Emerald Cartwright
Emerald was feeling better as she looked at Faolan and how she really was impressed that she was now going to be the girlfriend to one of the best pranksters this school had seen and she chuckled.
"I suppose we choose the perfect two. Hogwarts biggest troublemakers are now dating. Now that's a story."
she said giving him a grin. Okay she looked and she knew what this would mean.
That she'd have to work around trying to not make her brother embarrassed.
"We also need to petition for our own dorm as I don't know how I will be once I'm free."
she said giving him a huge grin as she thought about them having any kind of sex life following this. Looking at him she laughed,
"You would probably give her a run for her money. She doesn't get the idea of dating a guy who is fun."
she said as she chuckled.
His lips on hers gave her butterflies, and she kissed him again. After pulling away she looked around and held her hand out,
"We have so much to do once we are out of detention."
she said as she thought of an actual date. Emery had flashed back to reality,
"You think we should start preparing or making preparations? Or wait until I'm farther along?"
she asked Faolan as she knew they needed to start figuring out their plan for this pregnancy.
@Faolan Finnigan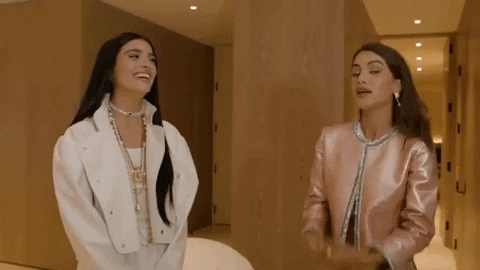 Faolan could see that Emery was starting to be a little more comfortable with the idea. And that made him feel a bit better. It's not like either of them wanted their first actual relationship to be just because they felt it was necessary. He wasn't feeling like it was forced but he had been a bit worried that she might. But she seemed to be a bit more back to her old self and he grinned at her.
"Think of all of the trouble we'll cause together."
He said, as if they hadn't already been causing all the trouble since after that first night they had been together.
"You think you're family has enough pull to make that happen?"
It would be pretty amazing if she could get her own room instead of having to share with the other girls. Because he doubted that Maverick would enjoy her sneaking into his dorm and her friends probably wouldn't appreciate him sneaking into hers. He laughed.
"Ah, she's one of those who doesn't know what fun is, huh? Well, I'll be sure to be on my best behavior around her. I won't even blow anything up."
He said teasingly.
He just enjoyed kissing her for a few moments before they broke apart.
"We do have a lot to do."
He didn't usually plan dates or anything... Maybe he would ask Sibby advice on what kind of things girls liked to do on dates. She then mentioned the pregnancy and he couldn't help but to glance down towards her stomach. It was all still surprising to him when she mentioned it.
"I have no idea what goes into making preparations for a baby. Guess that makes me a pretty horrible father right from the start, huh?"
Gosh, he never thought he would be referring to himself as a father. But he knew he might as well get used to it if they were going to make this plan work.
@Emerald Cartwright
Emerald liked to think of the trouble she would cause once she was better.
"Yeah and how many kids we can kick out so we can get some alone time. God we are such terrible parents already."
she said giving him a laugh as she didn't want people to feel like this was her trying to trap Faolan. They just never been ready to talk about it.
"I fucking hope that the little group doesn't accuse me of ruining your future."
she sighed.
She shook her head,
"A room for us to be able to have spend time together with no interruptions. I doubt that will happen, but right now you have no clue how much I want you."
she said holding his hands as she thought of any time they had sex before this. And Emerald shook her head,
"She's the worst like I often wondered how my dad managed to not break up with her."
she said as she shook her head, sure she hated both.
Emerald chuckled,
"Thank you, but when it just us you can blow up as many things as you want, and I will just find you ten times more attractive."
she grinned. God she was really wondering right now. She didn't want to get close as she knew right now she was lucky she didn't have a miscarriage. She shook her head and sighed,
"We only got eight and a half months to fix our lives."
she said leaning back god this was weird. She still wanted to believe it wasn't real, but it was.
"The only one who probably is getting the worst parent award is me."
she said as she could barely take care of herself let alone a baby, but she also knew Faolan and her would be dealing with quite a bit.
"I just don't intend on having this kid end up like any of my siblings or any kind of Cartwright."
@Faolan Finnigan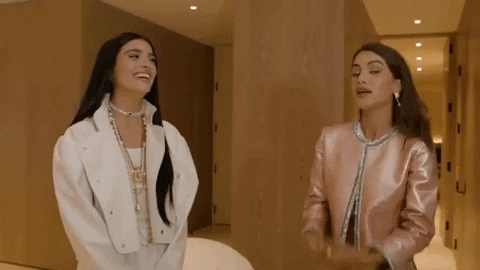 Faolan chuckled a bit, he didn't mind kicking people out so that they could have some alone time, not one bit. Though, when she spoke again, he knew that it was something that must be weighing on her. He rubbed his thumb over the back of her hand in what he hoped would be a soothing manner.
"Who cares what they think? It's my choice to be with you. And have you seen my grades? Most of them probably think I don't have much of a future anyway."
He joked, of course, their friend group knew that his low grades weren't because he couldn't do the things asked of him but merely because he hadn't cared before now.
Faolan hated the fact that she was in pain, that she was stuck in the bed and unable to do anything. Though, when she mentioned wanting him, he grinned.
"What do you think the nurse would say if we asked her if that would be something that was possible or not?"
He only half joked. He wanted her, but he also knew that they had to be careful because she could have very easily lost the baby after being attacked and he didn't want to make some sort of mistake and to cause that to happen now. Faolan lifted her hand to press a kiss to the back of it.
"I knew my blowing things up was a major turn-on for you."
He teased her with a very confident grin on his face.
"Eight and a half months doesn't seem that long to turn our lives around, but we'll manage."
He assured her, he didn't want her to worry and he knew that he was going to do his best to try to turn things around so that he would be able to be a decent father. Or so he hoped.
"Aye, we'll raise it to be just like me."
He teased, knowing that he probably wasn't the best example either.
"I'll have it blowing things up by the time it's five."
He said with a grin.
@Emerald Cartwright
Emery knew it wasn't their business, as it just wasn't anyone business. But the idea of them loving to test her,
"Faolan we all have a future to look forward too. I mean it's not like they got much of a future, eh?"
she asked as held his hand tight,
"They just don't like me, and I am just worried about their plan. It's just going to be hard to ignore their taunts."
She closed her eyes and laughed at his next response, and she knew they're was no way in hell they'd be having sex,
"That is not happening, I don't know how much physical activity I can take."
she smirked, and if it was any indication it wouldn't end well.
"I promise the first night I'm out of here and the healer approves I will give you the best sex ever
." she teased flirtatiously, and she didn't care if anyone disapproved of it. Right now had probably the longest Emerald ever went with having sex.
"I think this is the longest I've ever gone without having sex."
she teased as she had held hand, and watched as he placed a kiss on the back of her hand.
"Aww is that why you kept coming back to me? I'm shocked that it took us this long to finally fuck. Your blowing up is what keeps you around."
she laughed as she said with a hopeful grin,
"I just like to know that hopefully, I get to spend the rest of my life with the school's pyromaniac."
she said trying to be reassuring, because she as young as they were. She knew they need to look at one day being together, but right now she had only wanted him by her side.
"It's going to come quick, babe. We got a lot to do if we want this to work out. If I don't miscarry we are going to need a house, jobs, and plan an entire nursery."
she said as had felt the nerves turn,
"If we aren't forced get married, do you think we should wait until at least you graduate to get engaged?"
she asked or just wait until they were both out of school, and she was scared. What was she getting Faolan into? A chuckle came from his words,
"I suppose if it's a boy we should just name it Faolan? So he can literally be the mini version of his father?"
she laughed, and she thought about their future,
"Imagine the owls we will get from the school?"
she asked even though it was twelve years away, and it was no lie Emerald was scared,
"I am so fucking scared
babe." she said as sure it sounded really fucking easy,
"We can barely take care of ourselves, and how the fuck are we going to be responsible for a life. It's fucking scary."
holding his hand tight. Even if all this talk seemed easy, and she just wanted to know that she could actually handle this.
@Faolan Finnigan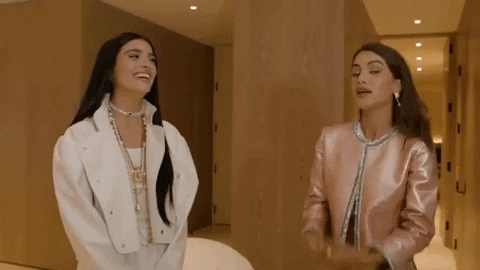 Faolan frowned a bit.
"Yeah, what do they have to look forward to? Loveless marriages and being told what to do around every turn?"
Because isn't that what the elitists at this school who would taunt Emerald had to look forward to? He leaned forward to kiss her lips, knowing that she was worrying a lot right now. It was understandable, of course. She had just been attacked and then found out that she was pregnant... But he hated to see her so worried. He just wanted to somehow make things better for her.
"It will be hard, but I know you can do it. You know you're a better person than they'll ever be."
He told her this with the utmost conviction, he truly meant it. In his eyes, there was none better than her.
He just shrugged his shoulders when she shot down his suggestion to ask the nurse. It had been a joke, so he wasn't at all put out that she would turn him down.
"Yeah, I guess we don't want to cause any more harm."
He said. He didn't want to cause her or her baby any more danger than they had already been put through.
"It's a deal."
He said with a smirk of his own on his lips. He liked the sound of that. He chuckled at her statement about this being the longest she had gone without sex.
"I see how it is, you just like me for my explosions."
He teased.
"I think our friends were making bets on how long it would take before we got together."
He said with a little smirk.
"And now we'll get to raise the school's next generation of pyromaniacs."
Okay, they would be raising one child that could be the school's next pyromaniac but it sounded good enough.
"You're not going to miscarry. The healers are going to make sure everything goes smoothly."
He felt like he needed to reassure her of that at least, even if he wasn't sure how they were going to be able to get everything else together in such a short time.
"I'll have to get my grades up. It shouldn't be hard if I actually work at it. And I can work in the family business on breaks and after graduation. I'm sure dad will be thrilled that I'm buckling down and showing interest. I should be able to save up enough by graduation for a house of some sort."
Or so he hoped.
"We'll take the whole marriage thing one day at a time. We don't know if your mother is going to demand it happen right away or if we've got time. We'll figure it out when the time comes."
Marriage was not really something he had even really thought about yet. They hadn't even graduated yet. They had only just started dating. But he knew that she had to worry about all of these things, her family seemed pretty strict on a lot of things.
He grinned at the mentioning of naming a son after him.
"Do you think the world is ready for two Faolan Finnigans?"
Because he just assumed the child would be taking his last name since they were claiming that he was the father and all.
"We'll be getting Owls every day if the kid is anything like us."
He said with a laugh. He wanted more for the kid than getting trouble and just skating by like they had before now but with parents like them, what could they really expect? He wanted to gather her up into his arms when she confided how scared she was but he couldn't since she was still hooked up to the IVs and he didn't want to cause her any pain. So, he just rubbed his thumb in soothing circles over the back of her hand.
"Babe, look at me."
He said, waiting until her gaze met his.
"We can handle this. It's terrifying, but we can do it. My family will help, I know they will. And I'm sure your sisters will help as well. They all seemed nice."
He didn't want her worrying herself too much and causing any harm to the baby or anything. That and there was just something in him that hated seeing her so terrified, he just wanted to make everything better for her.
@Emerald Cartwright
---
Permissions in this forum:

You cannot reply to topics in this forum