current time
Apr. 2021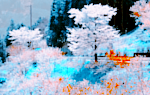 staff
Admin Xaria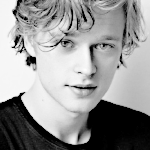 Admin Violet
Who is online?
In total there are
4
users online :: 0 Registered, 0 Hidden and 4 Guests
None
Most users ever online was
139
on Wed Jul 03, 2019 9:12 am
Credits
Skin & graphics made by Xaria. The Harry Potter franchise belongs to J.K. Rowling. All original characters belong to the respective user that made them along with their posts. No copyright infringement intended.
Ky had been extremely restless for days and it didn't help her plans on Valentine's Day would end up being botched now as she had no one and this was all too much stress. She didn't drink very often, but right now she was drinking and sitting at her kitchen table. God why did her family have to be so fucked up and why did her family seem to show no care.
Only showing care at the place where Emerald was.
She took several sips of the Red Wine that she had purchased and she really didn't know what the hell to do right now as she looked at the window. Why couldn't her boss keep her in America, and not make her stay in this place and not give her any information. It made her cringe as she kept taking drinks of her wine, she had heard footsteps, and she called out.
"Quinn?"
@Quinn Cartwright
Quinn made herself at home at Kyler's house today, really, she made herself comfortable anywhere but today it just happened to be at Kyler's. She walked right in through the door as if she owned the place. It's not like Kyler would mind anyway. She shut the door behind her and walked through the house when she heard Kyler call out her name. Of course, her sister would know it was her who had come in without so much as knocking. She followed her sister's voice into the kitchen.
Quinn wore an oversized band t-shirt with a pair of jeans that looked like they had been nearly ripped to shreds, but it was a look that worked for her. She saw her sister drinking from a glass which appeared to contain wine and she grinned.
"Hitting the bottle a little early, aren't you, sis?"
Of course, it wasn't that early... But Quinn always liked to tease her older sister. She moved forward and grabbed herself a glass from the cabinet and poured herself some without bothering to ask.
@Kyler Cartwright

Kyler knew she was hitting the bottle early, but she was stressed. When she was stressed, she drank a lot and right now was probably the only time she could get away with it.
"Kill me for wanting to drink and not be told by mother, you are a fucking alcoholic."
she sighed. The woman she was protecting was the biggest psychopath in this world, and she didn't get what their father saw in her.
She didn't at all say anything to Quinn pouring a glass.
"I should have gotten us a lot more than this." she said with a sigh. She was willing to be stalked up for days until she felt like it was safe to actually have a life.
"I don't think I can spend anymore time in that hospital for much longer, and we have to go tomorrow. You think mom is using us?"
she asked feeling like she was doing that as she rarely cared about it any other day.
@Quinn Cartwright
Quinn completely brushed off her sister's obvious unhappiness, they had all had to deal with their mother, Kyler just seemed to take it more to heart than Quinn did.
"So tell her to mind her own fucking business. If you want to drink, drink. You're a grown woman."
Quinn knew that all of her siblings couldn't be as carefree about what their mother thought as she was. Quinn always had been the rebel of the bunch.
"You really should have."
Quinn agreed. Though, she guessed that she did just show up unannounced at Kyler's apartment and started drinking her wine without even asking. What were sisters for? She laughed when Kyler asked about their mother using them.
"I've known for the last ten years that she was using us. You're just a little late to catch up."
Maybe Quinn got used a little less because she wasn't nearly as easy to control. She had always been kind of the wild card of the family.
@Kyler Cartwright

Kyler didn't let it bother her for nine years as she was trying to focus on her career and not get caught up in it.
"Yeah and have her take my one job away from me?" she asks as she takes another job. "Don't you ever wonder if she had cheated on dad? And she doesn't even consider Emerald her daughter like we were all there first?"
she said leaning back and taking a sip of her wine.
She shook her head.
"I should have stayed in America, but my boss is obsessed with my mother. It's just I thought coming back would be different."
she said as she tries to place it. Looking at her sister,
"We can go to Carikitt once we are done drinking or have them bring it here."
she said leaning back in her chair watching Quinn.
"Why did we have to get the shitty spectrum?"
she asked.
@Quinn Cartwright
Quinn rolled her eyes at her sister's statement.
"She will only control you if you let her. Don't you think she's tried to get me fired before?"
Of course, being a bartender wasn't all that good of a job anyway. They didn't care what her mother had to say as long as she kept drinks filled, made them money, and the customers liked her. She had all of that in the bag. She raised a brow at Kyler's question.
"I never thought about that, no."
She took a sip from her wine glass. It was a crazy thing to think, really. But with their family she wouldn't be surprised by anything.
"You know you missed me to much to stay away too much longer anyway."
She said with a little grin. She swirled the wine in her glass.
"We'll definitely have to. This isn't going to be nearly enough."
She confirmed before taking a rather large gulp, one that their mother would think was very undignified. She didn't care.
"That's life, I guess."
She shrugged her shoulders. How else could she answer?
@Kyler Cartwright

---
Permissions in this forum:

You cannot reply to topics in this forum