current time
Apr. 2021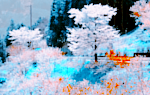 staff
Admin Xaria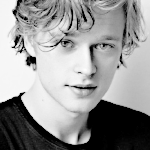 Admin Violet
Who is online?
In total there are
4
users online :: 0 Registered, 0 Hidden and 4 Guests
None
Most users ever online was
139
on Wed Jul 03, 2019 9:12 am
Credits
Skin & graphics made by Xaria. The Harry Potter franchise belongs to J.K. Rowling. All original characters belong to the respective user that made them along with their posts. No copyright infringement intended.
Lisbet knew she shouldn't go into the Forbidden Forest, so many had said to her it was bad place where to go. She didn't seem to care about those threats at all. She wanted to see that place with her own eyes. She just wanted to know what all that was about. She walked into it and it seemed to be like any other forest she has been in before. There were many trees.

She just sighed and kept walking. She won't be spooked so easily than some of these little girls at this school. She has seen so many worse things in her life. She had no clue what was so terrible about this place, she didn't get it at all. She felt like some first year exploring this place. She heard a loud snap of branch somewhere near her.

"Who is there?" she asked and looked around her. She wasn't really spooked at all. "Stop hiding from me," she added.
Cepheus was enjoying a nightly walk of the forest. It definitely made him calm and he just wanted to find some students to scare. They shouldn't be walking unaccompanied after all in the woods and he would be sure to remind them of those dangers. He had been shadowing behind a student from his house and he was going to watch make sure they were doing their job.
He liked to believe that Slytherins were too weak for their own good and right now was one of those moments as he had his arms crossed. A smirk came when she spoke,
"What it I don't want to come out?"
he said in a screeching voice.
"My face might kill you."
That wouldn't be a bad way to kill someone.
@Lisbet Zaima

Lisbet knew someone was there and she was sure that person didn't really wanna play hide and seek with her. She wasn't so weak as some kids in her house.
"Just get out of there," she said in a demanding tone. "You really think that. Trust me I have seen worse than your face. I'm sure you aren't so ugly," she said with a smirk.
She has seen dead vampires, with blood on them even. So this guy won't be any worse than that. She isn't so weak as some other girls in her house.
@Cepheus Carrow
Wow this girl or whatever she was couldn't see him being a jerk. The man shook his head and he stood in the shadows, and he asked.
"Are you that thick?"
emerging from the trees. Giving her a glare he walked over and he gave a shrug.
"I take it my old lady impression didn't work. How disappointing."
he said looking at the girl in front of him,
"You by the way look dreadful."
he teased. How stupid could she be venturing into a stupid place and thinking he could get away with it.
@Lisbet Zaima

Lisbet didn't really get this guy. Why should she be even scared of him, she didn't get it. "I'm not some soft girl who runs away because you try to scare me. Don't assume things about me," she said with a smirk. She wasn't scared one bit of this guy. "Oh yeah, it was quite good but not something that would scare me. Oh and thank you for thinking like that about me, that means you won't fall for me. What is great for me. Don't need some stupid and idiot to fall for me and ruin my plans," she said with a smirk back to him now. She didn't care about being soo deep in the forest. It's not like he can make her leave this place, even if she will tell authorities she can always figure her way out of it.
@Cepheus Carrow

He couldn't help but chuckle at her words, boy had she been wrong.
"Oh that's the thing. I tend to usually get what I want and right now I intend for that to happen."
he said crossing his arms. Coming off the stump, he had looked down at her,
"My sweet girl, why not run. I reckon if I called I could have someone come after you and would you want that right now?"
he asked. Even if he would still send it after her anyone, as he would love to her screams pierce his ears.
"I'm also gay dearie. I know it's sad."
@Lisbet Zaima

---
Permissions in this forum:

You cannot reply to topics in this forum