current time
Apr. 2021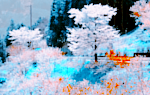 staff
Admin Xaria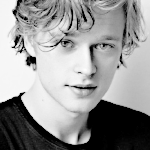 Admin Violet
Who is online?
In total there are
4
users online :: 0 Registered, 0 Hidden and 4 Guests
None
Most users ever online was
139
on Wed Jul 03, 2019 9:12 am
Credits
Skin & graphics made by Xaria. The Harry Potter franchise belongs to J.K. Rowling. All original characters belong to the respective user that made them along with their posts. No copyright infringement intended.
Doran broke into Honeydukes as a way of trying to escape. He didn't also break in he just used one of the secret passageways that led to that. He needed some candy and he planned on trying to get all he can as he could sense the attention on him for Mackenzie actions. The Gryffindor just wanted to live life and find the best possible way to do that. This made life challenging. He got up the stairs and took a look around the room and sighed as he got some candy.
Fred didn't really know what he was doing in Honeydukes, but he had been staring at the wall display for valentine's chocolates for a good five minutes now. What did he think? That he should buy them for Samara? Or should be be buying them for Mystique, as she had invited him to her house to spend Valentine's day...
No, that was more of a platonic thing, wasn't it? Or was it? How about the Cartwright girl and her invitation? Women were bloody confusing.
Just as he mulled over the idea, he heard someone come up by the storage basement. That was where he used to sneak through to go to and from Hogsmeade on weekdays.
There was a kid - which he was pretty sure was another bloody Riddle kid - looking over the shelves.
"Oi, you. What ya think ya doin'?"
Usually he would applaud students sneaking out the castle. He would pretend not to see them. But this was different. It was a Riddle.
@Doran Riddle

The voice of Mr. Weasley made him realize that he had gotten caught. This was great, but also left Doran feeling very confused and he glanced at the groundskeeper. A man who Doran idolized and if it wasn't for his family name he'd love to be like him. The man was the son of a legend, and he was getting mad at him it put Doran off who raised his eyebrow and he let out a sigh.
"I am getting sweets Mr. Weasley."
he sighed, and he knew he'd probably be in detention. Or maybe Fred was just with him he didn't know.
"I been stressed and I am tired of being treated like crap, so I wanted to get some candy.
" he sighed. This better not have anything to do with what Mackenzie and what she did to the girl who he felt extremely bad for. He let out a sigh.
"I just needed a break and it just seems more peaceful here, but I know I should probably feel bad. As what happened to that girl was wrong."
he said looking at his shoulder, he wasn't helping his case.
Doran looked at the man and asked.
"You usually are pretty cool with this stuff?"
not like he ever talked, but he didn't want Mackenzie making his life harder.
@Fred Weasley II
Fred looked at the kid, and narrowed his eyes. Now this didn't
seem
like a charade to him, and others had told him that the youngest Riddle was okay, but Fred was stubborn. His Dad had won people over very easily by this stuff. That being said, this kid
was
Gryffindor. Had there ever been a Gryffindor go bad?
"Yeah, I'm pretty cool with it, usually,"
He said pointedly,
"People have a right to be wary of ya. Your sister, who seemed alright not too long ago, just slashed up some other student. Also your name is a dead give away, ain't it?
He raised his brows at him testingly.
@Doran Riddle

Doran knew Fred had a point and it sucked like out of all the curses. Mackenzie choose that one and he sighed.
"Yeah I know. My sister is a complete psychopath. I know no one is ever going to trust me."
he sighed. Looking at the groundskeepers,
"A name shouldn't define a person you know."
it was not right to do someone who had been trying to forge his own path.
@Fred Weasley II
Fred looked at the kid awkwardly. He realised that he was being harsh. There wasn't that oh-so-chipper would-be pleasantness about him that Lochlan had, he supposed. He seemed pretty genuine in what he was saying. Also, he was just a kid - twelve or thirteen, that kind of age.
"Yeah, I s'pose..."
He felt glad to be a Weasley, but he also didn't like the judgements people made of him for being a Weasley that dropped out of Hogwarts.
"I ain't gonna trust ya until I have a good reason to."
He said, smiling just a tiny bit.
@Doran Riddle

He really couldn't blame Fred for not trusting him in the slightest, He didn't earn any redemption and he hated that his family made all of this harder for him. Like why couldn't they be normal and not attack someone who probably had it coming. But no one deserves to be severed.
"I don't expect you to trust me."
he sighed that would be a lot to be asked of him
. "But I am tired of being seen as a villain, when my sister was the one who hurt Emerald. You and I can both agree Mackenzie is a complete psychopath."
he sighed,
"Do you think a name defines you?"
asked Doran.
@Fred Weasley II
---
Permissions in this forum:

You cannot reply to topics in this forum