current time
Mar. 2021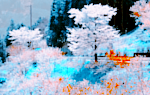 staff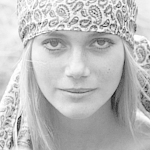 Admin Xaria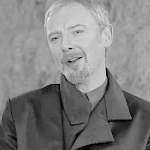 Admin Violet
Who is online?
In total there are
6
users online :: 1 Registered, 0 Hidden and 5 Guests :: 1 Bot
James Potter
Most users ever online was
139
on Wed Jul 03, 2019 9:12 am
Credits
Skin & graphics made by Xaria. The Harry Potter franchise belongs to J.K. Rowling. All original characters belong to the respective user that made them along with their posts. No copyright infringement intended.
Roxanne didn't do these kinds of events but she had been asked by Tilda too. She didn't get why as she sucked at anything related to this kind of thing. She didn't stand for girly events, but maybe since Emerald was pregnant that was changing and how she was almost dead and without consent could have lost her child.
The only time this was allowed had been during an abortion a child life being taken and she was pro-choice. She just hoped people would look best arrogant Emerald and stick together and Alayna be supportive. She sat at one of the tables just so Cernu could come. God this was scary.
@Cernunnos Largo

Cassiopeia heard about some girly event and well she decided to check it out. She probably won't stay here very long since this girl wasn't in the mood to celebrate things yet.

"Oh, hey Roxy," she said when she walked into great hall where it was hosted. She looked around the room and it was nice here but yeah we will see how long Cassie will stick around. She barely even get purpose of this event.

Tilly had asked Roxanne to take over the meeting as she had been doing some research. As well as getting as high as a matter like this required a certain kind of bud. The Gryffindor knew she was committing about 50 school rules right now, but she earned it. Not like Mackenzie Riddle would be facing any serious problems not if Riddle had a say in it. The girl entered and she smiled.
"Thanks for starting Tilly. Also hey Malfoy! How are you?"
she asked with an eyebrow.
@Cassiopeia Malfoy
@Roxanne Weasley
Cassiopeia looked at Tilda who had entered here and smiled at her weakly. She want really in the smiling mood these days. Getting over from break up isn't easy task. She took deep breath before she even answered. "I'm doing good as I can. Life could be better," she said with a sigh. She had no clue how many had heard by now about her and Apollo break up.
@Tilda Raywood

Tilly nodded at the words that Cassiopeia said.
"Yeah I don't think any of us will heal. Especially Roxy she was here when it had happened."
she sighed. They weren't revealing much about Mackenzie or Emerald condition but she still was worried.
"I just can't believe Emerald had gotten herself in this mess. Like Mackenzie is like seriously fucked up
." she sighed.
@Cassiopeia Malfoy
Even if Cassie wasn't talking about much Emerald there she barely knew the girl. She just nodded her head. She had her own problems too. Now she knew what all this was about. "Yes poor Emerald. She didn't deserve it. I wasn't there so I don't know what exactly happened. All the talks around school its that she threatened Mackenzie best friend, not sure which one since names changes a lot lately. Rumours," she said back to her. "Hope Mackenzie will be punished and well Emerald recovers," she added.
@Tilda Raywood

"It's like crazy fucked up I'm going to be honest with you."
she said crossing her arms. Tilly let out a huge sigh on her face. Like she hoped Emerald recovered too but she also knew that this stuff was pretty crazy and she gave a nod.
"She's pregnant so this is going to be hard. Pregnant I mean Emerald, I had heard my mother talking to some ministry officials."
she sighed.
@Cassiopeia Malfoy
Cassiopeia looked with wide eyes on Tilda and couldn't believe what was said just now. She looked around her smiled quietly. She wasn't sure what they were even supposed to do here. "You are sure about that? That's even more messed up," she had to admit. She didn't begin to ask who was the father even, since that wasn't her business.
@Tilda Raywood

Tilly was definitely not lying and she hated her mother. But Avice Raywood never lied and she wanted her to know that and she nodded herself.
"My mum may be an aloof bitch, but she doesn't lie especially with how close she is to the Riddle family. Lochlan is like my second father or more like whatever."
she said with a sigh and she didn't think Mackenzie knew.
"All I can say is Mackenzie has some screws loose. As well as Pandora who threatened a second year."
she sighed.
@Cassiopeia Malfoy
Cassie looked at Tilda and nodded her head. She barely talked with Riddle people, even if she knew her sister Carina was close with them. "Well, I see. Let's hope then both of them are okay even if not sure if the baby survived this," she had to say and sighed. "My family has ties to them too for sure. My sister is friends with Mackenzie. So I have seen a girl around. I never expected her to be this kind of bitch, or even Pandora. I have seen both but never talked much with either of them," she had to say.
@Tilda Raywood

"I guess she's just a psycho. I feel bad for Doran."
she sighed even if the kid was arrogant beyond measures he still had some sense of decency about him.
"He's arrogant, but he also definitely knows not to attack people like this."
she said shaking her head.
@Cassiopeia Malfoy
"Well yeah. Mackenzie hide so well who she really was," she had to admit that. She never even thought that girl was such psycho for sure. "Yeah for sure. I haven't really talked with Doran much," she had to admit. Lately, she has kept more to herself than usually.
@Tilda Raywood

Andy arrived at the Great Hall with a few paintbrushes and a very used palette of paint. "I was thinkin' we could paint her face and cheer her up."
Rushing into the Great Hall, Cernunnos was carrying a few shopping bags. "OMG, hiiiiiiii, girls~!" he greeted as he sat the bags on the table. "I got enough stuff for a few care packages!"

take me down and you hold me right spin me all around, i feel so dizzy, i fall into you, you rock me, you rock me, you rock me in
Blanche floated into their discussion.

"Hi everyone! It's really quiet in the dormitory without Emerald around. Kinda eerie! But she'll get better. Our healers here are top notch!"

She held out a box.

"I asked my dad to bake these petite fours for her! They're really cute and bitesize so they're easy to eat during her recovery!"
Although Celeste never knew Emerald too much outside of being housemates, she was glad the other girls in her house were coming together to wish her well. She had made her a small card that said 痊愈 (Get Well).

She found where her housemates were and smiled as she held onto the card. "Hello. I made a card!"
After looking for her sister, Aquila realized that she might've gone to the gathering their housemates were doing; she hoped she wouldn't be too late when she got there. She didn't know all of the specifics other than it would be to support Emerald, but that was okay with it. It was the intention that counted! Seeing some of her housemates congregated, she joined them around the table.

Roxy didn't consider herself the emotional type, but she was a taken aback by the turnout. Sure Emerald had a lot of problems, but she also didn't mean to harm people. The fact that the Elite didn't manage to make her out as the worst person ever as a way to support Mackenzie made Roxanne smile. She just hoped it would end up lasting at least the month of February.

"Yeah it's definitely quiet, but I am sure Tilly is happy to get some sleep." she said with a chuckle. That girl had been a fucking cheetah, and Roxanne couldn't help, but be impressed. "This is all really good guys, and I would all suggests writing your things on this parchment I got. It going to help me keep organized, and Tilly is going to be in charge of the professors. Also we really need to form a kind of committee." she said not really liking the idea of being in charge.

Tilly was lucky she was giving, and she looked at Cernu. "Did you get any self care products for Faolan?"

How did he answer that?
"Ummm, I wasn't thinking of Faolan too much as he might think the products would be too girly. I don't really know how to buy for straight dudes, sorry!"
@Roxanne Weasley

take me down and you hold me right spin me all around, i feel so dizzy, i fall into you, you rock me, you rock me, you rock me in
Roxanne just shrugged,
"I mean you are right. It's just how amazing must a guy be to spend every waking minute with a girl."
she said giving them a huge a smile.
"I'm more into girls, but that's a dream guy."
she said as she thought about how lucky Emerald is.
"We have to get him something. But let's just focus on Emerald as she's the patient."
@Cernunnos Largo

Tilly looked at all the gifts everyone was bringing in and decided to
say. "Hey let's form a line and I'll start writing them down."
she said with a huge smile.
"Also Andrea we can definitely do that if Faolan allows us too."
but he was a Gryffindor, and was always done for some fun you know. She looked at Quil and decided to ask,
"Do you think Alayna will show up?"
the chances were slim.
@Andrea Ross
@Aquila Malfoy
---
Permissions in this forum:

You cannot reply to topics in this forum