current time
Apr. 2021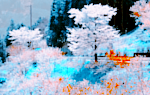 staff
Admin Xaria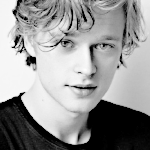 Admin Violet
Who is online?
In total there are
4
users online :: 0 Registered, 0 Hidden and 4 Guests
None
Most users ever online was
139
on Wed Jul 03, 2019 9:12 am
Credits
Skin & graphics made by Xaria. The Harry Potter franchise belongs to J.K. Rowling. All original characters belong to the respective user that made them along with their posts. No copyright infringement intended.
Jovian didn't know what there was between he and Hazel now. The incident concerning Emerald and Mackenzie had swept the issue under the bridge for the time being, although he could hardly expect anything different.
He thought that Emerald was bound to be cursed by another student at some point, because of her annoying mouth.
Walking slightly in front of Alayna, and not really knowing what she expected of him, Jovian entered the fairly empty library with her and took a seat in one of the alcoves. He looked at Alayna.
"You caused a lot of problems, didn't you?"
@Alayna Nott
Alayna followed him to the alcove and sat across from him. She looked him up and down with a sigh, "I guess I did. Are you gonna punish me?" She asked with a smirk
@Jovian Medina
"Alayna."

He looked at her.

"I'm not going to do anything you'd actually enjoy."

He smiled very slightly at her, then dropped his gaze. Taking a book off the shelf at random, he opened it and started reading. It was sometimes unwinding. All these girls were really beginning to get on his nerves - he'd had enough of all of them for a while.



Alayna was a bit surprised at his statement, "Really?" When he grabbed a book and actually began reading she was even more shocked. It put her off a bit, "Youd really rather do that than do me?"
"That was only done in revenge. And slight desperation, I'll admit. Hazel and I may be stabler now."
"Desperation!?" She all but shouted at him. How dare he? Did he not remember who she was? She was one of the highest members of Hogwarts Elite. "I know you did not just call me desperate?:


"No, I was the one who was desperate."

She was noisy. In the library as well. Hopefully it would only be her that was kicked out, if it came down to it. Then he'd be alone in the peace and quiet - without any of these loud-mouth girls.
"Oh so you only fucked me because you were desperate. Wow. You could have gone to anyone else but you chose the one that has actual feelings for you." She spat at him then realized what she actually said.
"It had to be with someone attractive enough for me. So it really had to be you."

He looked at her.

"Alayna. You had actual feelings for Alyn Jordan five minutes ago."
Alayna rolled her eyes, "oh wow I'm so honored" was he an idiot? Really? "Yeah and I've had feelings for you since we were 8." She figured she may as well lay down all the cards now, "Have you really not known? I'm not known for my subtlety"
"No,"
He replied simply, he had not known.
It didn't make a lot of sense to him, but he never really did emotions. He was either on switch or off switch - the two poles - there was hardly any in-between.
"I'm sorry I hurt your feelings."
The way he said it may have lacked emotion and real sincerity, but he was beginning to realise that he could say these sorts of things to a girl so she would calm down.
@Alayna Nott
Alayna shook her head and looked at him, "I'm not one of these girls that you use for a one night stand and throw some lame ass apology at them. And they believe you because they dont know you. We've been friends for 10 years. I know you, Jovian."
@Jovian Medina
"I don't know what else you want from me."
Maybe he should just kiss her or something. Then again, that might open up a whole other can of worms. He
did
feel something for Alayna, but his insides her burning of want for Hazel: in the sort of way he never thought he could feel.
He kissed her gently on the lips, and went back to his book. It was something.
@Alayna Nott
@Alayna Nott
"I want you to do something other than just sit there and stare at me like I've grown another head or something." She wanted to see some kind of reaction. Something that would tell her what he was feeling or thinking. And then he kissed her. She leaned into him softly, but it was over just as fast as it had begun. She stared at him as he returned to his book
@Jovian Medina
---
Permissions in this forum:

You cannot reply to topics in this forum