current time
Apr. 2021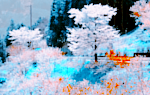 staff
Admin Xaria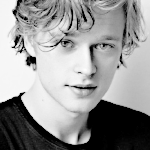 Admin Violet
Who is online?
In total there are
5
users online :: 0 Registered, 0 Hidden and 5 Guests :: 1 Bot
None
Most users ever online was
139
on Wed Jul 03, 2019 9:12 am
Credits
Skin & graphics made by Xaria. The Harry Potter franchise belongs to J.K. Rowling. All original characters belong to the respective user that made them along with their posts. No copyright infringement intended.
Jocelyn had been dealing with lyrics flowing around her brain all day. Seeing Ethan was lock a key that unlocked the vault to her writing. Everything seemed to all come together. She sat on the couch with her journal and just started to write.
Marco entered the common room and saw the new girl. A smile came across his face. "Hey welcome to Hogwarts!" he said with a grin.
Jocelyn looked up when someone came over to her and she smiled, "Oh hi. Thanks. It seems as though I came at a pretty chaotic time." She said as she sat up and closed her journal
@Marco Valenti
Chaotic was definitely a word and he hoped this wouldn't make her leave.
"Yeah I promise you Hogwarts isn't always like this."
He said with a smile.
"You're Jocelyn right?"
he asked. He wanted her to be welcomed.
@Jocelyn Sawyer
"I hope not. Or else I'm in for an interesting next few years." She said with a laugh, "Yeah. I'm Jocelyn. People sometimes call me Jo."
@Marco Valenti
"This might be the most fun we had since Halloween."
he sighed. He defintely lied and he was hating that as Hogwarts was eventful this year. He walked over and took a seat.
"I am Marco. But you might have heard earlier what my name was."
he sighed.
"What was your house at your old school?"
@Jocelyn Sawyer
"What happened on halloween?" She asked, curiously. She smiled up at him, "Its nice to meet you Marco. The sorting there was a bit different. But I was in Pukwudgie."
Marco rememberers getting into a fight on Halloween and how it wasn't him.
"Some kids were bitten by this weird plant and started acting like the complete opposite. It was scary I was one of those kids."
he sighed. The houses at Ilvermorny were a mystery,
"What are the houses like at Ilvermorny?"
He asked super curious to what they were.
@Jocelyn Sawyer
Jocelyn did not expect that answer, "They got bitten... by a plant?" When he asked about Illvermony, she smiled, "They're alot like her actually. Based on characteristics and who someone is as a person. Theres Thunderbird, Pukwudgie, Horned Serpent, and Wampus."
Marco nodded to Jocelyn.
"Yeah I was one of those kids."
and he still wasn't over it. Sure he was being a real baby right now, but he hated it.
"That's really cool. My cousins went to Ilvermorny, but they also did not tell me about anything that came from it. You might know them."
It was hard not to know them anymore.
@Jocelyn Sawyer
"I'm sorry that happened. Are you feeling better now?" She asked, hoping he was. It must have been really scary here on halloween. She raised an eyebrow wondering who his cousins could be, "The school's mighty big. But I might, who are they?"
@Marco Valenti
He shrugged as he felt as good as he would ever end up feeling.
"I'll feel as good as I will ever feel. Fighting isn't me."
he sighed. When she asked about his cousins.
"Oh the Cartwrights and if you want clarity it's the one who got attacked by the Riddle girl. I think their name is in your guys history books and everyone knows who Henry Cartwright is."
he sighed as she thought about his uncle whom he heard so many stories about.
@Jocelyn Sawyer
---
Permissions in this forum:

You cannot reply to topics in this forum