current time
Apr. 2021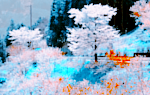 staff
Admin Xaria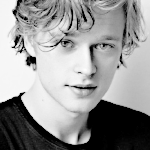 Admin Violet
Who is online?
In total there is
1
user online :: 0 Registered, 0 Hidden and 1 Guest :: 1 Bot
None
Most users ever online was
139
on Wed Jul 03, 2019 9:12 am
Credits
Skin & graphics made by Xaria. The Harry Potter franchise belongs to J.K. Rowling. All original characters belong to the respective user that made them along with their posts. No copyright infringement intended.
Page 2 of 2 •
1, 2
First topic message reminder :
The headmistress, deputy head and heads of houses were invited to the headmistress's office, alongside Ministry representatives, to decide Mackenzie's punishment.
Lochlan entered the office with his daughter, keeping a hand on her shoulder, and directed her to sit on the chair placed in the centre of them all. He didn't say anything, but squeezed her shoulder in an affectionate way before taking his place where the rest of the staff would stand.
This wasn't going to be easy to witness, he knew that. He had very little trust in Mackenzie to properly defend herself at this point, and was already under the impression that she would be forced to leave the school. That being said, he had hope for a more positive outcome.
@Camille Voclain
@Lochlan Riddle
@Reuben McDonald
@Avice Raywood
@Varian Vikonnol
@Harrison Jetson
@Mackenzie Riddle
---
Avice nodded at those words.
"Well if Camille is alright please present them. We must take everything into account."
she sighed and she really hoping for any hope for Mackenzie right now.
@Harrison Jetson
@Camille Voclain

winning the game takes controlling a fool
"Shall we go to the pensieve then?"

"Lead the way? How skilled are all of you with this kind of magic?"


winning the game takes controlling a fool
How skilled was he? "Professor Raywood, I've sat in on many trials. I'm very familiar with the process. First, I'll show you Emerald's memory. Then, I'll use the memory of one of the key witnesses due to how Emerald's memory would abruptly end."

Harrison began heading towards the pensieve ready to add the memories.


winning the game takes controlling a fool
"Please gather around." Harrison placed the memories into the pensieve.

----TIME SKIP----

Harrison looked at everyone else who was in the office. "I hope these will assist in the decision-making."


winning the game takes controlling a fool
After viewing the collected memories, Lochlan looked up at Avice and locked eyes with her.
@Avice Raywood
From what he seen he knew what should be done, this was crazy and he didn't know that someone could do such a thing but apparently it happened.

Thank you so much
Debbie
from Shadowplay for the set!!
Mackenzie didnt even have time to open her mouth to speak to the headmistress before that stupid Auror was talking again. She watched as they examined the memories and tried to avoid eye contact with anyone.
After examining the memories and other evidence, Camille decided it was time to make a decision.
"Miss Riddle, please step outside the office for a few minutes as we make a decision."
---TIME SKIP---
Once a punishment had been decided on, she went outside of the office to escort Mackenzie back in.
"Please retake your seat."
@Mackenzie Riddle

Mackenzie anxiously paced the hall as she waited for them to discuss everything. How long was it going to take? When Voclain came back out she followed and took her seat. she looked at her father to try and get a read on him, but he had his poker face on.
After locking eyes with Lochlan for a time and turning away when Mackenzie came in and as her head of house house she felt it was important.
"Mackenzie. You are aware how serious these actions are and the revelation of new evidences isn't looking good. Now Headmistess Voclain? Should I tell her or should you have the liberty as our esteemed headmistress."
she asked. This woman was far from esteemed.
@Mackenzie Riddle
@Lochlan Riddle
@Camille Voclain

winning the game takes controlling a fool
Lochlan was fairly content with the verdict they had agreed to. While others pushed for a more severe punishment, they were all able to reach an agreement that suited everyone present.
As she walked back in, Lochlan stood before her.
"Following the evidence, interviews, witness accounts and what you have told us, we have decided that you will be suspended from Hogwarts until further notice."
Again, he was talking to her as a student and not his daughter.
"Within that time you cannot perform magic, as you will be outside of Hogwarts. But this won't be just a free holiday."
He made that clear to her, just in case she was planning to go sight-seeing or something.
"You will have to attend frequent seminars about the importance of controlled magic use, and will also have to do a period of community service. This will all be organised later for you."
He lowered his voice to be a little more severe:
"But be warned, Mackenzie: if you are to perform magic during this suspension, or do anything that is deemed antisocial in behaviour, then you will immediately be expelled from Hogwarts. Possession of your wand will be terminated.""Do you understand everything I have just said?"
@Mackenzie Riddle
Mackenzie looked up as her father spoke of her punishment. She raised an eyebrow at him in disgust. Suspension? Shed have to go home and be stuck with no magic? She almost laughed when he mentioned seminars but managed to hold it in, "Yes sir."
"Good."

He looked away from her, and up at the room.

"As long as no one has anything else to add, I'll see to it that she is escorted back home."


Page 2 of 2 •
1, 2
---
Permissions in this forum:

You cannot reply to topics in this forum