current time
Apr. 2021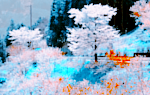 staff
Admin Xaria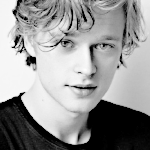 Admin Violet
Who is online?
In total there is
1
user online :: 0 Registered, 0 Hidden and 1 Guest :: 1 Bot
None
Most users ever online was
139
on Wed Jul 03, 2019 9:12 am
Credits
Skin & graphics made by Xaria. The Harry Potter franchise belongs to J.K. Rowling. All original characters belong to the respective user that made them along with their posts. No copyright infringement intended.
Page 1 of 2 • 1, 2
The headmistress, deputy head and heads of houses were invited to the headmistress's office, alongside Ministry representatives, to decide Mackenzie's punishment.
Lochlan entered the office with his daughter, keeping a hand on her shoulder, and directed her to sit on the chair placed in the centre of them all. He didn't say anything, but squeezed her shoulder in an affectionate way before taking his place where the rest of the staff would stand.
This wasn't going to be easy to witness, he knew that. He had very little trust in Mackenzie to properly defend herself at this point, and was already under the impression that she would be forced to leave the school. That being said, he had hope for a more positive outcome.
@Camille Voclain
@Lochlan Riddle
@Reuben McDonald
@Avice Raywood
@Varian Vikonnol
@Harrison Jetson
@Mackenzie Riddle
Varian had not been surprised with the verdict, it was needed and what should be done. Riddle or not there was a lot at stake here and he was glad to be there and to be accounted for. He entered the room and took a seat, waiting for the verdict to be given.

Thank you so much
Debbie
from Shadowplay for the set!!
Mackenzie entered the office alongside her father and sat down. She sighed and looked around as she waited for others to arrive. She had no idea what was going to happen. No one would tell her anything. Not even her father.
Camille returned to her office after a brief venture to her bathroom; she had to practice her stern face before confronting the perpatrator. She took a seat at her desk and gave an extremely disappointed glare to Mackenzie. It still shook her that one of her students could do such a reprehensible act.

Reuben dressed more seriously than he usually did for the situation. He was so upset at what had happened that he hoped that the best course of action for everyone's safety would be taken. He entered the office and stood near one of the portraits waiting for someone to speak.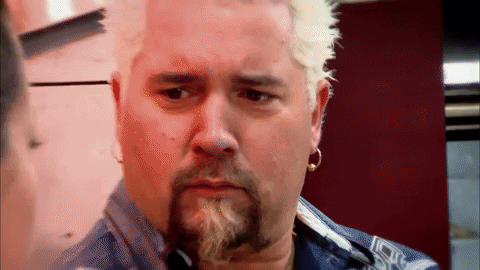 Harrison had already taken position when Lochlan and his daughter had arrived; being a longtime auror, he was quite good at making his presence apparent when needed. Since it was just a student, there was no veritaserum to use. They had gathered plenty of evidence to determine her outcome.

Avice sighed as she about this as it happened. Sure she was harsh on Lochlan but she needed to keep her job and a job that she tried her best at. She couldn't lose it to a student and she looked upon the situation and took a stand by Lochlan.
"Just remember whatever happens is for the best."
she whispered to the man and she stood trying to keep her best face.
@Lochlan Riddle

winning the game takes controlling a fool
Briefly glancing at Avice, he set his eyes back to his daughter.
As the staff members now gathered, alongside Mackenzie, there was no better time to begin. He felt as though he should begin the proceedings, as deputy head and her Father. Certain that no one else would have any objections to this, Lochlan spoke:
"Mackenzie,"
His voice didn't display any note of tenderness. It was just as he would speak to any other student.
"It is of our understanding that you performed the curse - Sectumsempra - upon one of your fellow classmates, Emerald Cartwright, before several other witnesses. Emerald herself is currently being treated in the hospital wing, having sustained substantial injury. Now is your chance to give your account, in your own words, before we decide what will happen to you."
He nodded to her.
"Go ahead. We will give you time to speak."
@Mackenzie Riddle
Mackenzie looked around at the staff and then at her father. When he told her that she could defend herself, she nodded, "Well. Not too long ago Emerald attacked Alayna. And shes been harassing her and making threats. And Alayna isnt the type to fight, I was just trying to defend my friend and I guess I just... lost control. I feel so horrible. I just... I cant believe I did something like that." She could feel the tears she was faking fall down her cheeks. She knew they looked believable, "I didnt kill her did she? Is she gonna be ok?!" She asked, with what sounded like panic and fear and genuine concern in her voice.
Harrison listened to Mackenzie's defense and placed his fingers above and below his lips. How interesting. It really contradicted a lot of the evidence he had gathered over the past hours.
"Well, Miss Riddle, how would you explain how completely unprovoked your reaction was? If one was reasonably defending their peers, a spell such as sectumsepra would be an absolute last resort. Plus, weren't you commenting how Miss Cartwright deserved it and that you were doing them a favor? I know one of your friends was at least, but I could've sworn you did as well."
@Mackenzie Riddle

"It wasnt entirely unprovoked. She kept being rude to Alayna and I told her to stop and she kept instigating things. Her exact words were, "I'd like to see you try. And I dont know... I just.. I snapped." When he mentioned comments that were made, she shook her head, "I dont- I dont remember. Some bits are blurry. I remember hearing Pandora say something. But Pandora is... well... shes unstable alot of the time."
"According to various witness accounts, it all began due to teenaged relationship drama you had absolutely no involvement in. I looked at the memory I had the consent to extract from Emerald, and it was looking as if she was asking for a cat fight. I have a daughter, I know how teenage girls work."
Harrison wouldn't be surprised if Mackenzie was faking whatever remorse she was showing; he saw that act plenty of times during trials.
"After the act was all done, some of the witnesses have quoted you as saying that you had almost perfected it. That is not something someone says when they snapped and did it randomly."
@Mackenzie Riddle

Camille was easily led by emotion, but she kept quiet choosing to listen to what law enforcement was saying. She figured Harrison would have a less skewed view being an investigator.

Mackenzie shook her head, "I didnt care about their squabbles. I cared about the things she had said and did before. I had seen enough of me friend being bullied." She put a look of confusion on her face, "I dont- I dont remember saying that. I dont even know how I knew that spell. I'd never seen it before." She said statting to shake, "Why cant I remember that
"It literally happened not very long ago. You. Are Lying."
Harrison always kept a professional demeanor, but he can get
very
scary when the situation called for it.
"There is no way you suddenly got amnesia when you were clearly not traumatized. I can smell bullshit."
He eyed her closely as he walked around her in a circle without blinking.
"You are a terrible liar. You're just upset that you got caught. I've seen the memories. I've heard MANY eyewitness accounts. You have absolutely NO shame."
Harrison pulled out Mackenzie's wand which had been confiscated and silently cast a spell on it to show the history of its spell use. Being an auror, they had a specific spell that showed a longer history than most which came in handy for longterm cases.
"How do you explain all of those uses along with your almost perfected it comment? You were not under the imperius curse as we would've been made aware."
@Mackenzie Riddle

Reuben watched Mackenzie and Harrison like it was a tennis match. This was getting very suspenseful to the point of slightly chattering his teeth. When the list of spells popped up, he loudly gasped.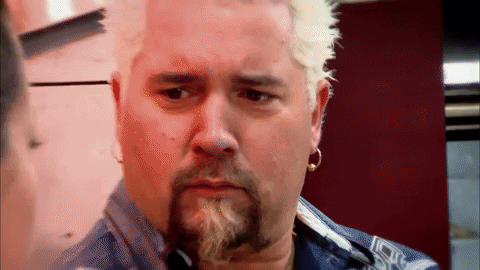 He listened to Jetson, and was annoyed by his intimidation tactic towards his daughter. He had kept quiet for a time, listening to them both go back and forth. Jetson was clearly trying to provoke her. He only hoped that Mackenzie was wise enough not to let her temper rise again.
"If I may interject, Mr Jetson,"
He said, stepping forward to where he circled his daughter like a hawk on prey.
"It may be that Mackenzie had acted impulsively, and uttered some contempt out of the anger that she felt at the time. However, as time passes and people are able to think on their actions, I believe they can show genuine remorse."
As he had spoken on her defence, he had to now twist their perception with an opposing point of view.
"However, as my daughter's wand has been confiscated and stripped down without her guardian's consent, by your good self, I can see that there is proof of her experiments with the dark arts that I was unaware of."
Lochlan turned his eyes to Mackenzie.
"Mackenzie. Are you aware that this magic is something you should not be dabbling in?"
@Harrison Jetson
@Mackenzie Riddle
Harrison really didn't appreciate Lochlan's twisting of what was standard.
"May I remind you, Professor Riddle, that it is the protocol to confiscate wands during an investigation. This is to help prevent further crimes from being committed and to make sure it wouldn't fall in the wrong hands. I take a lot of care into carrying out a thorough, legitimate investigation."
@Lochlan Riddle

Mackenzie could feel her temper starting to rise. She kept her eyes directly on Jetson as he circled her. She was about to start yelling when her father spoke. Perfect timing, it gave her a moment to recollect herself. When her father spoke to her, she nodded, "Yes sir."


Avice was keeping a straight face and not trying to draw her attention. She looked at Lochlan and shook her head. The man should not blame himself for teenage girl business and she would have managed to kill Emerald but she couldn't be so fortunate.
"Lochlan, I suggest you let Mr. Jetson do his job and I do hope Mackenzie knows that this stuff has consequences."
she said giving the girl a descreet wink. It was the least she could do for Lochlan, but it was her fault.
"Has the girls family spoke matters? Are they pressing charges in this historic school?"
@Lochlan Riddle
@Harrison Jetson
@Mackenzie Riddle

winning the game takes controlling a fool
"I merely was proposing that, as she is still a child and not an adult, having my permission to view something that is occasionally personal, would have been more prudent. However, as the results were quite illuminating, I won't quarrel with you over it."
He smiled at Jetson, but the smile didn't reach his eyes.
This meddlesome
dolt
. However, he let his interrogation continue now Mackenzie had spoken.
@Harrison Jetson
@Mackenzie Riddle
@Avice Raywood
After four of them had spoken, Camille decided she was finally going to say something.
"Mackenzie, I am extremely disappointed in you, but you're also young. I believe in my students' safety. I think you have a lot of issues that need to be addressed and corrected. I will be convening with the others shortly. Is there anything else you wish to say before we do so?"
@Mackenzie Riddle

Harrison pursed his lips as he listened to Lochlan and Camille. He wanted to get one last thing in as it was apparent Camille wanted to speed it up. "Upon request, the professors may be shown additional evidence I have gathered."

Avice looked at the auror and she was taken aback by that evidence.
"What additional evidence? Must I ask?
" she said Avice looking at Lochlan confused.
@Lochlan Riddle
@Harrison Jetson

winning the game takes controlling a fool
"The memories I had extracted themselves, all of the full eyewitness accounts. Medical documents. That kind of stuff."
@Avice Raywood

Page 1 of 2 • 1, 2
---
Permissions in this forum:

You cannot reply to topics in this forum