current time
Apr. 2021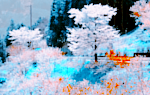 staff
Admin Xaria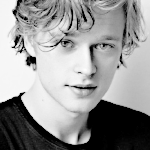 Admin Violet
Who is online?
In total there are
4
users online :: 0 Registered, 0 Hidden and 4 Guests
None
Most users ever online was
139
on Wed Jul 03, 2019 9:12 am
Credits
Skin & graphics made by Xaria. The Harry Potter franchise belongs to J.K. Rowling. All original characters belong to the respective user that made them along with their posts. No copyright infringement intended.
After speaking with Mackenzie, Lochlan sent a note out to reach Avice, inviting her to meet with him. As Mackenzie was still sat, locked inside of his office; Lochlan thought they could use the classroom he usually taught in. As classes were not in session at that time, it was unlikely that they would be disturbed. Of course, he would use extra measures to assure their privacy.
The outcome of his daughter's fate wasn't looking good. Lochlan, who could usually slither his way between the cracks and find a way to solve most dilemmas, felt at a loss. Something was going to happen to her, and it wasn't going to be a mere slap on the wrist. As the Ministry had been informed of the incident in question, there was no chance of her getting away with it.
Parents would complain, his reputation would be abolished, it would mean the end of him and his plans.
He waited for her to arrive, and decided to pour himself a drink in the meantime. He needed one at this point.
@Avice Raywood
Avice had really though that one day the old reign would be running the halls of Hogwarts. But no her best friend daughter had ruin it. She really should have done it better and it was safe to say Avice felt bad for Lochlan due to how it meant a squash in his plans. The man should have raised his daughter to use a spell proper she went at the call of his meeting.
She entered the old classroom and let out a sigh.
"You really should have raised your daughter to perform an attempted murder more wisely! I am not about to have this old school be ran by Americans as you and I both know the Cartwright family are powerful."
she with frustration. Or that was until Jedidiah Cartwright had passed away many years ago. The woman really wished this could have been done better, and that Cartwright could have been dead.
"The werewolf is still alive. It's absolutely disgusting."
she spoke as she took a seat in the desk.
"A drink!"
she said sternly.
@Lochlan Riddle

winning the game takes controlling a fool
Lochlan laughed bitterly. He took a sip of his drink, and had already began to pour her one.
"Of course you would be cold-hearted enough to blame this on me,"
He said, albeit fondly.
"The day this school is run by the Cartwright family will be the day I throw my hat down, and take some of what my fifteen-year-old daughter said into consideration."
Not bloody likely.
He handed her the drink.
"It's probably a good thing that she's still breathing,"
He said,
"Or my daughter would be in Azkaban fortress, and the eyes of judgement will fall onto my family yet again. No - not when I have worked so hard to secure these infidels' trust."
He looked at her.
"I suppose you believe you have done a better job at Mothering than I have at being a Father."
@Avice Raywood
Avice didn't care for Mackenzie to her she was a use for power. The woman eyed her friend and let out a dark chuckle,
"I suppose you don't know me enough. Your daughter needs to calm her temper and if you are claiming to teach the right way. Why didn't your own daughter try to murder the girl in quiet and that spell she used could have been done properly if it was. Then nothing could come back at us."
she said with disgust. She wanted this to be done properly.
"The day the Cartwright family runs Hogwarts will be sooner. Must you forget your daughter could have ruined our chances at world domination. The Cartwrights and Valentis are related, and both our icons in their respected ministry."
she said with a sigh. She shook her head as she shook her head.
"How is it good? The girl can talk and that ruins things. Your daughter might be better off maybe she will learn the proper way there."
she said as she took a sip of her drink.
Avice gave a nod,
"Do you see my daughter off killing people? She's respectful unlike Mackenzie. I just want the real way to come and I'm tired of watching as Voclain fucks this entire school up."
she shouted.
@Lochlan Riddle

winning the game takes controlling a fool
This was exactly what Lochlan had said to Mackenzie some hours prior, so he wasn't going to comment on it. Avice always
did
had something to say about the way he went about things, and he was very used to it, so he just allowed her to speak. He merely nodded in agreement with her, as though she was blaming somebody else entirely.
But what he was thinking, truly, was
damn this insufferable woman
.
"But I wouldn't benefit from her being there."
Lochlan stood up, and put his glass down.
"My lady, your womb is vile and insipid. Or you would have birthed more children, and have more of a grasp of what it is like."
As he said that very wretched thing to her, he remained quite silent, but wasn't smiling. His annoyance of her words was quite clear. He didn't need to raise his voice, sometimes, to be spiteful.
@Avice Raywood
---
Permissions in this forum:

You cannot reply to topics in this forum