current time
Apr. 2021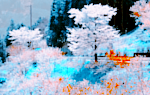 staff
Admin Xaria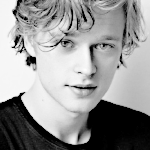 Admin Violet
Who is online?
In total there are
4
users online :: 0 Registered, 0 Hidden and 4 Guests
None
Most users ever online was
139
on Wed Jul 03, 2019 9:12 am
Credits
Skin & graphics made by Xaria. The Harry Potter franchise belongs to J.K. Rowling. All original characters belong to the respective user that made them along with their posts. No copyright infringement intended.
Mackenzie sat on one of the desks in her father's office. This was ridiculous. She huffed as she tapped her feet against the desk, waiting for her father to arrive. What was the point of summoning someone if you weren't even going to show up on time.
@Lochlan Riddle
Lochlan walked into his office and closed the door. He assembled a variety of different enchantments to the door so that no one could come in - or out. That no one could be heard - or they, disturbed. When he was finished with that, he turned to his daughter.
"Can I remind you of which family you belong to?"
He said, taking a seat behind his desk.
"Of which legacy you represent? And then, think of the times that we now live in. How others watch us closely, knowing that we haven't forgotten who we are? What we really stand for?"
He put his wand down in front of him.
"Why that curse, Mackenzie? Why now? At school? Do you want your wand broken? Do you want to go to court? Do you want trouble for me, and your siblings, and to foil my plan?"
@Mackenzie Riddle
Mackenzie rolled her eyes and checked her nails while her father did his little privacy spells. She looked at him with an unamused look as he spoke. She laughed a bit, "I'm a fucking Riddle. I'm Lord Voldemorts great grand daughter. Why do we fucking cower at these people. Why do we let them lead instead of taking it all? If that's what we supposedly stand for why do we continue to lie down?" She shrugged, "I saw it in Great grandfather's journal. It seemed like it could cause alot of damage. I wanted to learn it. She was practice. And once again, I would have had it perfect if Matilda hadn't broke my focus. As for why, she pushed. She kept threatening Alayna after I told her to stop. I warned her." The idea of losing her wand made her still. She couldnt be without her magic. She didnt want to cause any problems for her father. Her sisters, she didnt care as much, "I'm sorry, daddy." She said in the small voice she always used to get out of trouble with him.
@Lochlan Riddle
"My grandfather did not use dark curses in full display of others while at school, just because of a falling out he had with another student. He was cunning, manipulative, and knew exactly how to use people. We let these people believe they are in charge, Mackenzie, because it gives us a great advantage. We can gain more from others by generally appealing to them, then crushing them when they least expect it. We do not target them as individuals but as communities - their homes - their loved ones."
He said all this rather calmly.
"Although from the looks of things, I applaud you on a job well done. That curse is well beyond your academic level..."
He smiled, very slightly.
"But you realise what I have to do. As there were numerous witnesses, which again, is your biggest mistake there; this will be taken to the other members of the faculty. If you had waited until she was alone, I may have found a way to cover all of this for you. But I can't do that. Do you understand?"
He probably would have been a little harsher on her, if she hadn't used the
Daddy
line. He was quite vulnerable to it.
@Mackenzie Riddle
Mackenzie listened with her head down as he spoke. She didnt want to look up. She felt like if she did and she saw the disappointed look on her father's face she would break into tears. Then again, that could benefit her. He was always a sucker when she cried. That's how she got a pony for her 6th birthday. When he praised her for being able to do such a difficult spell, she raised her head and smiled. Part of him was proud of her. She nodded, "Yeah I know. She just kept pushing and pushing and pushing. And you know how I hate being pushed." She hung her head down again and felt her bottom lip begin to quiver, "How bad is it gonna be?" She asked, her voice a bit shaky.
@Lochlan Riddle
"I don't know, Mackenzie. I wish I could say. What you have done, in their perspective, is a very terrible thing."

He loved her. But he was cross with her for making things so difficult for him, and their family. At least she seemed to understand that.

"I will try my best to defend you," He said, standing up and resting his hand on her shoulder. "But I cannot promise anything. Not only are you my responsibility as your parent, but you are also my responsibility as your deputy headteacher. All the children in this school are my responsibility, including that girl in the hospital wing."
"Its not like she died or anything. She will be fine." Mackenzie said, her voice climbing to a whine. She looked up, her lip still quivering, "But what if it's not enough?" She felt her lip turn from the quiver to a pout, "It really would have been a public service if she was gone. Shes annoying, rude, and a bitch. She got what was coming. If it wasnt me, someone would have eventually done something about her." She said as she crossed her arms over her chest.
@Lochlan Riddle
"I can assure you, I have no personal compassion towards the girl. But this is my position, and there are certain things expected of me."
As much as he loved her, he wouldn't give up his position for her. He needed to be here. He needed to influence these young minds, steer them to the right course.
"Was there any threat that she made towards you?" Any at all?
He needed to build something in her defence.
@Mackenzie Riddle
"But-But I should be more important than some stupid position. I'm your daughter. I'm your baby girl." Her voice turning into a whine again. Being the youngest daughter usually got her favoritism and whatever she wanted. Why wasnt that the case this time? She pouted and crossed her arms, looking at her father. When he asked if she had been threatened, she chewed her bottom lip, "No not towards me. like I said she kept making threats towards Alayna. Shes my best friend daddy, I wasnt going to let someone treat her like that. And she challenged me. She practically told me to. Her exact words were, 'I'd like to see you try' so I tried. And I succeeded."
@Lochlan Riddle
"You have a lot to learn, if you are so easily provoked. I know that I taught you all to embrace feelings of love for others as your strength, but Alayna Nott is not worth your future. I implore you to stop and think of what you're doing, in future. That temper of yours is becoming a bit of a problem."
Lochlan would have to hear an account from witnesses to discern whether Alayna Nott was truly threatened. If there was a threat to life, that was something they could go on. Somehow, he doubted it. He felt as though Mackenzie probably acted on impulse. She was stupid to.
"You are important to me, but I won't let anyone foil my plans, Mackenzie. Not even you."
He paused there.
"The only hope for you now may be to show as much remorse over your actions as you can. Can you do that?"
@Mackenzie Riddle
"Exactly. We protect the ones we love. It was revenge, Daddy, for when she attacked Alayna. Alaynas too nice to do anything about it." She rolled her eyes when he mentioned her temper, "Gee. A Riddle with a temper. Who would have thought?" She said, her voice dripping with sarcasm. However, when he basically said his plans were more important than her, it hurt, and that hurt showed on her face. She looked away when he asked if she could be remorseful for her actions, "I can pretend. But I'm sorry, I'm not sorry."
@Lochlan Riddle
"You never mentioned before that she attacked Alayna."
That changed things slightly.
"You will pretend. Just as I've taught you. Just as I've taught all of you."
@Mackenzie Riddle
---
Permissions in this forum:

You cannot reply to topics in this forum