current time
Apr. 2021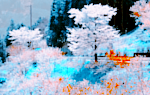 staff
Admin Xaria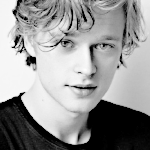 Admin Violet
Who is online?
In total there are
4
users online :: 0 Registered, 0 Hidden and 4 Guests :: 1 Bot
None
Most users ever online was
139
on Wed Jul 03, 2019 9:12 am
Credits
Skin & graphics made by Xaria. The Harry Potter franchise belongs to J.K. Rowling. All original characters belong to the respective user that made them along with their posts. No copyright infringement intended.
Page 1 of 2 • 1, 2
Camille was absolutely flabbergasted at the news she had heard. The student she had very recently resorted nearly killed another. She was totally distraught, but she had to keep it together in order to figure out what was the best course of action. There was no way she was going to let it go unpunished. Someone could've died! She didn't want death to happen on Hogwarts' grounds, especially after such a terrible battle all those years ago.

To have a discussion and decide on the discipline, Camille had called for a meeting with all of the staff, a few prefects, and the Head Boy and Girl. Besides getting the thoughts of her employees, she wanted to make sure the students were heard as well. She kept the candy dish out to help lessen the edge.

Varian had heard what was going on and what had happened. He couldn't believe that a student was so vicious that she could have almost killed someone and it needed to be dealt with that day. Varian arrived to the headmistress's office and looked to see her there, waiting for those she invited to arrive.
Giving her a nod, he wished he had been invited here on different circumstances.
@Camille Voclain

Thank you so much
Debbie
from Shadowplay for the set!!
Javier had taken in the information on what had happened with surprise. Things had always seemed rather tame at the school. Sure, there were typical little fights and arguments along with the thing that happened on Halloween... But nothing like this. It worried him that they had a student roaming through their halls who would pose such a threat to the other students. Eloisa and Marcos still went to school here and they could be vulnerable to such an attack. He couldn't have that. He made his way to the headmistress's office, nodding his greeting to those already there before waiting for the others.
Mystique had heard a group of students talking the library about what had happened between Mackenzie Riddle and Emerald Cartwright. Poor Lochlan, he must be in such a difficult position right now. She had recieved word of a staff meeting and made her way to head mistresses office. She smiled at Canille and Varian and stood next to Javier, "Does anyone know if the girl is going to be alright?"
Dione had just been happily pruning her plants when the summons had come. She had no idea what was going on, she barely ever actually went inside the school unless it was for meals or she was required to patrol the halls or something. Apparently, something big had happened that required her presence, though.

It was with great sadness that she left her plants, but she knew that this was part of her job and her beloved plants would have to wait to get her full attention once this meeting was over. She only hoped it would be something they could figure out quickly as she walked into the room to find the headmistress and three other staff members already there.
Jonathan had been working on a new potion he created when the letter about the meeting arrived. He sighed and put away his materials before going to the office, "Did I hear this properly? A fifth year student cast one of Severus Snapes curses on another student?" He couldn't believe anyone, let alone someone so young, could be capable of such damage.
Reuben had heard of what had happened and immediately rushed to the office following a brief stop to give students something warm to eat to help them feel better. He couldn't imagine how shaken up everyone who saw it was. He hoped the student hurt would be okay. It'd be too painful to lose someone so young.

He walked into the office and saw a few of his colleagues.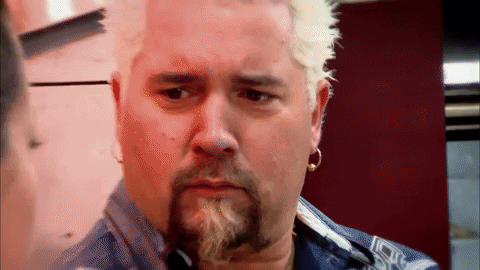 Louis entered Professor Voclain's office to a lot of long faces amongst the staff. While he felt a little out of place of sorts, he walked in and offered a smile to the headmistress.

As he had witnessed what had happened, and was still rather shook by the display, it hadn't fully sunk in yet. While he felt worried about Emerald's condition, he was also very upset about Mackenzie. She was the same girl who had told him, a few days ago, that she would miss him. It wasn't the type of thing an evil person would say, was it?

Hopefully Cherry would be here soon.
Reed walked into the office after dealing with all of the witnesses he had gathered anymore; he was extremely disappointed and pissed that one of his students would do such a thing. He would have to make sure that something got done so he wouldn't have to worry about anybody else possibly being the same.

He entered and awkwardly waved to announce his presence. Reed hoped the silence would break once everyone was there.
After trying to get some updates on Emerald's condition, Cherry went to tell some prefects to head down to the headmistress' office before going there herself. She was so worried as everything could've gone wrong so quickly. It was extremely lucky that she had felt the instinctual need to do something. She was very shaken up about what she had witnessed.

Arriving to the office, she gave a small smile as she went towards Louis. Cherry always felt less on-edge around him.
Avice was definitely impressed to know that Lochlan's daughter could be so cruel. She would have chosen a better curse to shu someone up, because this meant Avice had paperwork to fill out and parents to deal with as it was a member of her house who committed this. She expected if any major action would be taken than she would have to clean it up. It was definitely poor form with who this victim was and who her father had been and she had entered. "I take it the rumors are true? Tilly you best be coming dearie." she shouted towards her daughter who she hoped was following.

winning the game takes controlling a fool
Tilly was beyond applaud to know one of her dormmates was injured. Especially with a spell that she knew could kill the right person, and she had entered behind her mother.
"Not like you really gave me much of a choice, now did you mother?"
asked Tilda. She walked over to Cherry and Louis,
"Are you guys okay? This is pretty serious, shit."
she said before realizing her mother's eyes.
"Stuff that just went down, and who even started this?"
she asked worried.
@Cherry Darling
@Louis Weasley

set credit goes to
conformity
at sp!
Hanna thought the age of curses really left Hogwarts. The idea of a student almost dying and how it involved the Deputy Headmaster's daughter was freaky. She thought it was joke, but judging by Camille's judgement she had no clue what to make of this. She entered and she went to Camille, really hoping to not draw any kind of attention.
"How is Miss Cartwright? Is she receiving any visitors?"
asked Hanna.
This was all really scary because she knew that this girl had a record, but she never thought it would end up happening in these walls. Didn't this leave with Voldemort? She was nervous and she heard that the sister of this girl was a member of this house, looking at Reed
. "How are you?"
she was blubbering wreck.
@Camille Voclain
@Reed Jackson

Filius wasn't exactly pleased with his witnesses, both were very promicious. Sure it was amusing, but right now was not a time to be promiscious. He didn't want to see anymore students dead or anymore violence the man saw too much. He entered and waited for further updates from his bosses. He wasn't sure who be owling the girl's mother, but he hoped it would be soon. Hogwarts would be crawling with Ministry officials soon enough and the next couple days would be interesting.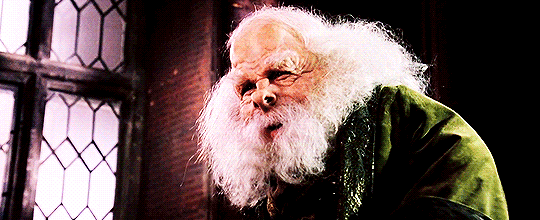 Hermione was appalled by the news she had heard. Before going to the meeting, she had a little cry in her office as the victim could've easily been one of her children or nieces or nephews.

She quietly walked into the office wanting to console the others as best as she could. Once this was all over, Hermione was going to make it extremely clear to the students that they can come to her office to talk and cry it out. She was supposed to be there for them.
Narkissos loudly entered the office sincerely hoping that Mackenzie Riddle would end up expelled for her actions. This was one thing he wouldn't budge on as he felt doing such a thing only indicated becoming a murderer later in life. He glanced around the room seeing who was there so far. It surprised him that Faye wasn't there yet.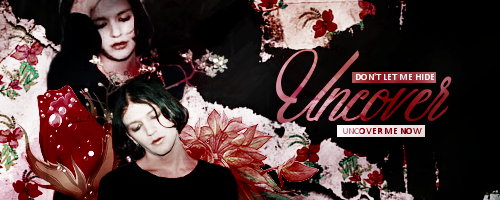 Never has he heard of so much commotion and drama since he first stepped into the castles of Hogwarts. Diethelm really wondered if he truly was the best equipped for all this, but he was there for one reason: to protect Nicoleta and Kieran. As long as he could do that, he could manage anything.

The office was already quite full when he entered. He glanced around to find a spot to squeeze into.
Filius saw as Hermione entered and could tell her expressions.
"We need to get some tea after this Mrs. Granger?"
he said as he went over to sit by his old pupil.
"How did the girl's sister take it? Also who should be the one to contact her family?"
asked Filius, Hermione had seen too much in this life. He really thought this left the walls of Hogwarts right now.
@Hermione Granger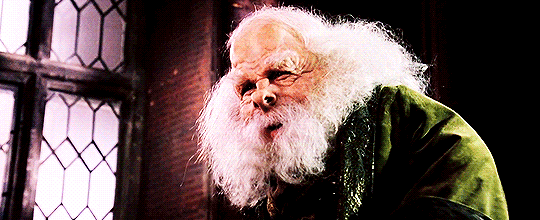 Fred, dragging his feet, went to the sodding meeting. It was Victoire's doing. He didn't even like these sorts of things: he just hoped they'd boot Mackenzie out of the school and have done with it. Lochlan could cry about it and join her, for all he cared.

Usually his hands would be in that bowl of sweets, but he still wasn't feeling hungry these days. Instead he just stuffed his pockets with a few for another time.

"What's there to discuss?" Seeing as he could speak his mind without Riddle around. "Just give her the chop and we can all go on with our lives."

Carina entered the room just as Fred mentioned just expelling Mackenzie and moving on, "Because that's not how this works, Fred." She walked further into the room and smiled at Professor Voclain, "Good evening, Headmistress."
The words that came out Miss Malfoy's mouth caused him to shake his head. Just like her father, but he couldn't blame a man who raised three other good kids.
"Miss Malfoy, I believe you should be referring to our groundkeeper as Mr. Weasley. As he is of higher authority than yourself."
he said sensing this girl did have much clue, but he saw too much. He wondered why did he still do this job?
@Carina Malfoy
Last edited by Filius Flitwick on Sun Oct 25, 2020 11:14 pm; edited 1 time in total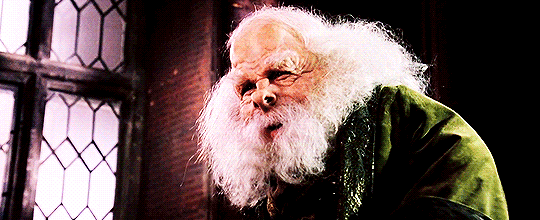 Reed nodded at Fred. "Speaking of what my good pal, Fred, said, I'm very upset that one of my own students would do such a thing. I know it gets dramatic here. I went here. I just thought we were some big happy, dysfunctional family, you know?"
Carina turned to professor Flitwick and nodded, "Of course. My apologies, Professor. Mr. Weasley and I know each other on a personal level. It's a force of habit." Having dated Louis and being around the Weasley Family so much, it felt weird to call him that. And if her fathers stories of his time at school were true, they used to call the old groundskeeper by his first name. She didnt like the way everyone was talking about Mackenzie, "Professor Reed, I know Mackenzie better than anyone. Shes been my best friend since I was 7. This isnt her. Shes not a bad person."
Filius gave a nod to her words,
"I understand, but right now professionalism is all we need."
she said looking at Voclain and Jackson. He hated to burst students hope but right now the odds weren't in Mackenzie's favor due to the witnesses, but this was out of his hands. He just hoped Mackenzie would face some kind of consequences for this action.
@Carina Malfoy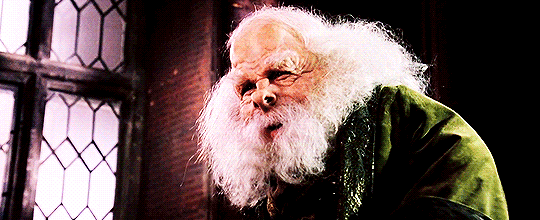 Samantha had heard about the news that some student almost killed someone and this was very disturbing news to everyone. So she was summoned to headmistress office too. Her first year at this school seemed to be very hard and troubling. She had never expected any of this.

She walked into office to see so many there already. She looked among everyone there and sighed. She was concerned the safety of her students now. She decided right now not ask anything since she is sure she will repeat what is asked already.

Page 1 of 2 • 1, 2
---
Permissions in this forum:

You cannot reply to topics in this forum