current time
Mar. 2021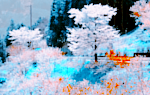 staff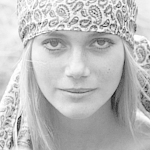 Admin Xaria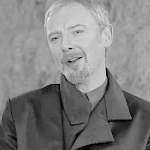 Admin Violet
Who is online?
In total there are
10
users online :: 0 Registered, 0 Hidden and 10 Guests :: 1 Bot
None
Most users ever online was
139
on Wed Jul 03, 2019 9:12 am
Credits
Skin & graphics made by Xaria. The Harry Potter franchise belongs to J.K. Rowling. All original characters belong to the respective user that made them along with their posts. No copyright infringement intended.
Page 2 of 2 •
1, 2
First topic message reminder :

Emery was still in a lot of pain and everything as she was slowly walking up. The words that Cherry and the others were uttering had been vague memories. She doesn't know entirely what happened, but she still had wanted to kill Alayna for being a complete bitch.

She woke up and she was hearing commotion in whatever she was in.

The Gryffindor still wasn't in the room where it was all going on, but she wanted to believe that she was pretty sure she heard Alayna's voice or someone. Maybe it was some student or something she had no goddamn clue who it was right now. The pain was there and she was lying in whatever she was frozen and she had decided to call out.

"Where the fuck am I?"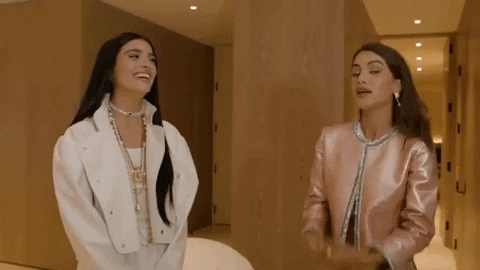 ---
Maverick had been outside on the quidditch pitch when everything had been happening. No one had reserved the pitch for the time, so he had decided to take advantage and to run a few drills himself. It wasn't uncommon for him to do. When he had finally landed, it hadn't taken long before someone had found him and told him about what had happened to Emery. Again, she had been hurt when he had been out doing what he had been wanting to do. It made him angry, it made him want to go after whoever had harmed his sister. But he knew that wasn't possible. Their mother would assure that she was punished for this, Maverick knew that she would.
He didn't even bother changing out of his quidditch clothes when he put his broom away and hurried up to the castle. No one knew how Emery was, just that she was taken to the hospital wing after being hit with a curse. So, the whole way up to the hospital wing, Maverick worried of what state he might find his younger sister in.
He felt a bit of relief when he heard people talking inside the room, Emery among those people. At least she was conscious and coherent. That calmed him a bit, but he was still livid that someone would attack someone in his family again. He walked into the room, looking around, a little surprised to see his dorm mate Faolan there in the room with Emerald.
"Hey, Em. Hazel, Aubrey, Faolan."
He greeted everyone. He was sure that Emery had already been asked enough times how she was, so, he just looked her over a bit from where he stood, taking in her injuries with a frown.
@Emerald Cartwright
@Hazel Cartwright
@Aubrey Cartwright
Quinn was a literal mess. She had spent the whole night working at the club and then had gotten home to have only a couple hours of sleep before she had been told what had happened here. Immediately after she got the news she was up and pulling on a random pair of jeans and band t-shirt, her hair pulled up into a messy bun on top of her head. She still had last night's make-up on. It didn't matter though, Kyler would be ready to leave soon and they were supposed to head into the school together. She couldn't keep the rest of the family waiting. And she did want to check in on Emerald. No matter how she tried to act like she didn't really care about anything, she did care about her siblings.
Once she was ready she headed out of the room and met with Kyler so that they could make their way to the school. They had special permission to apparate there and Quinn took advantage, even if the whipping wind that always came from apparating caused her hair to be a bit of a mess. It didn't matter. She knew the way to the hospital wing, so she headed there as soon as she and Kyler arrived. She walked right into the room without pause. Her dark gaze scanned over everyone there, all of her younger siblings and then someone she didn't know.
"Who are you?"
She asked with a raised brow. Of course, he was holding Emerald's hand but Quinn still had no idea who he was. She looked from the unknown boy to Emerald, taking in her injuries.
"Mother is not going to be happy with whoever did this."
She stated the obvious, crossing her arms over her chest.
@Kyler Cartwright

Kyler was done doing the interviews for the day, and had managed to send them via crystal to her boss with hopes that he was going to approve of this work. Anything to make her Uncle Henry and the entire staff at The New York Ghost willing to see she's not just a Cartwright. She just hoped their mother would learn from this experience and see her kids as more than assets.
Apparating with Quinn to the hospital wing or the corridor outside of the wing. She followed right behind her sister really hoping they got their before their mother did. Her heels were clicking with the corridor floor and she entered the corridor to see everyone there. Of course Aubrey came along, and she would have wished they would have waited to involve her. Then glancing over at Quinn, she said.
"That right there is Faolan Finnigan and you can thank your classmates for that."
she sighed. She honestly wasn't impressed with any of them with except the ones that helped Emerald. Turning to Quinn,
"She probably already is calling in the Valenti Mafia and using Uncle Henry's connections."
she said with a sigh.
Looking at her younger siblings,
"You guys were better off at Ilvermorny."
hating the idea that five years ago they had their life uprooted, and it went downhill from there.
@Quinn Cartwright
@Maverick Cartwright
@Hazel Cartwright
,
@Faolan Finnigan
@Emerald Cartwright
@Aubrey Cartwright
Faolan just shook her head when she asked him if it bothered him that they had had sex.
"Why would it bother me? It's not like you're the only girl I've ever been with."
If she was thinking that he regretted being with her in that way then she was completely wrong. Each time he had made the decision to be with her and he wouldn't change it.
Right after that, everything seemed to go a little bit crazy. It seemed like every Cartwright in the UK came flooding into the room one right after the other. Even Cartwrights that hadn't gone to school there in years. And it all became a big flurry of activity that Faolan felt his head spin. Some of them acknowledged him, others didn't. Hazel caused him to just blink a few times when she asked if they were dating.
"Err, no. I mean, I hadn't actually thought about labels and all that?"
He rubbed the back of his neck with his hand that wasn't still holding Emerald's. He hadn't asked her out or anything... But he realized that it might look like they were to her family.
Her older sister asked who he was, and another of her older sisters filled her in while Faolan didn't have a chance to answer. He fell silent while Kyler addressed Emerald, just being there in case she needed him but unsure where he stood with her family all gathering in the room.
@Emerald Cartwright
@Aubrey Cartwright
@Kyler Cartwright
Aubrey just did stood there and looked around her. Trying to understand what everyone was saying. There was too much going on and she felt like she should leave for now and come back when people have left. She did love her family but if they all were together in one room it was too hard to understand things or even speak. She just sighed and sat down on the chair. She didn't really wanna leave without saying anything but it wasn't really the best time to leave either.
It didn't take long for Emerald to be bombarded by her entire family and it was no shock that the Matriarch wasn't here yet and she just looked at her siblings,
"I know she is going too and is she on her way so I can start getting information."
she said as she held Faolan hand. Giving him a look and how she lowkey just wished he was here.
"How do you think I'd be better off at Ilvermorny? It's not like it's much better and I wouldn't have met any of my friends."
she addressed Kyler and she looked at Hazel,
"Where is your fiancé? Did you actually manage to break it off or is still going?"
she asked her hoping to get some information, "As I forgive you both for not being there." she asked.
Okay she still wasn't super sure. Giving Faolan a huge smirk,
"I still think you can do better than me.
" she sighed not wanting any of her sisters to overhear.
"Do you know if Fiona is going to show up?"
she asked Maverick
@Faolan Finnigan
@Quinn Cartwright
@Tabitha Cartwright
@Aubrey Cartwright
@Hazel Cartwright
@Maverick Cartwright
@Kyler Cartwright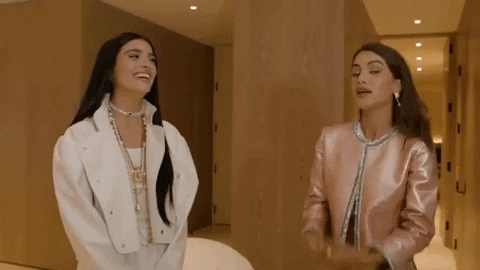 Tabitha had been talking with the various faculty members at Hogwarts and her legal team to pursue charges of endangerment.
Some
compensation would be nice for the harm Emerald had endured. She could use it to finance her purse line!
Finally, she entered the hospital wing with her heels loudly clacking on the floor. Seemed like her children had all gathered already.
"I'm glad you're alive."
That was all Tabitha could say as she looked around.
@Emerald Cartwright
Just as she uttered those words Emerald shook her head and gave her mother a smile because she wanted to believe she was faking every inch of it right now.
"Yeah I'm glad I'm not a lot of things right now."
she said as she looked at Hazel, and then Faolan.
Emerald looked at her mother,
"Also this is my friend Faolan, and I asked for him to stay here and I would appreciate if you let him."
she said giving him a look,
"I also have been sitting here for hours and would like to know what the fuck is going on and that I do apologize for causing enough trouble."
she defended. As she knew she should have kept quiet.
@Tabitha Cartwright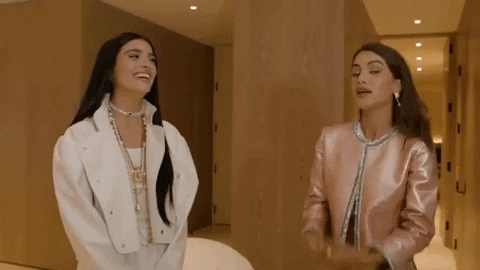 The sound of heels clicking made Kyler groan as it only meant her mother showed up. It really took her long enough to show up, but she wasn't going to make any comment. She watched her younger sister with a look before turning to her mother,
"I am already working on the story for the Ghost. They are going to have a field day with this story back home."
she said not like her mother cared.
When she had ever cared about anyone but herself.
Before looking at Emerald asking about Faolan,
"I think he should stay, because they say romantic interests make you feel better."
she said giving a huge smile. Turning to her mother she waited for her to make a response to her comment,
"Should I also alert Uncle Henry?"
asked Kyler. Making mental notes, as she knew if her mother could she would destroy Hogwarts.
@Emerald Cartwright
@Tabitha Cartwright
Page 2 of 2 •
1, 2
---
Permissions in this forum:

You cannot reply to topics in this forum