current time
Mar. 2021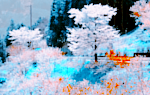 staff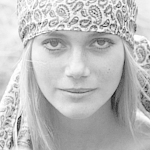 Admin Xaria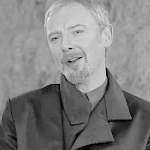 Admin Violet
Who is online?
In total there are
6
users online :: 1 Registered, 0 Hidden and 5 Guests :: 1 Bot
James Potter
Most users ever online was
139
on Wed Jul 03, 2019 9:12 am
Credits
Skin & graphics made by Xaria. The Harry Potter franchise belongs to J.K. Rowling. All original characters belong to the respective user that made them along with their posts. No copyright infringement intended.
Page 1 of 2 • 1, 2
Emery was still in a lot of pain and everything as she was slowly walking up. The words that Cherry and the others were uttering had been vague memories. She doesn't know entirely what happened, but she still had wanted to kill Alayna for being a complete bitch.

She woke up and she was hearing commotion in whatever she was in.

The Gryffindor still wasn't in the room where it was all going on, but she wanted to believe that she was pretty sure she heard Alayna's voice or someone. Maybe it was some student or something she had no goddamn clue who it was right now. The pain was there and she was lying in whatever she was frozen and she had decided to call out.

"Where the fuck am I?"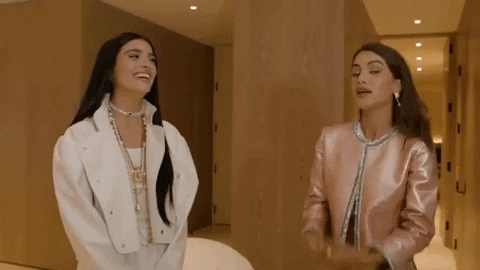 Ethan had fallen asleep in the chair next to Emerys bed waiting for her to wake up. He heard her voice, even in his sleep, and his eyes shot open, "Em! You're alright!"
@Emerald Cartwright
Emery looked over to see Ethan and she immediately felt guilt.
"Ethan why aren't you with your girlfriend? I thought you were mad at me."
she said ignoring the pain.
@Ethan Layton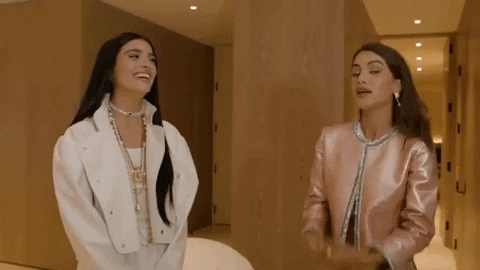 "I was mad at you. Then I heard you got hurt. Faye knows I'm here so its fine." He said looking at her. She looked pale and horrible. Then again she did almost die, "You look like shit." He said with his signature smirk, "What did you do to piss off Riddle?"
@Emerald Cartwright
Okay Emerald really didn't want Ethan here if he'd rather be Faye. She knew she did enough damage to them and she just looked at him.
"Still I probably earned this right now."
she said as she sat back and she really tried to ignore the pain. "
I also wasn't flirting with you."
she sighed.
@Ethan Layton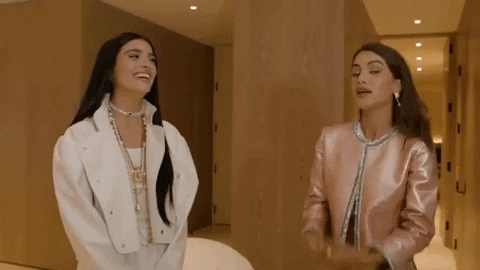 "Maybe not to this degree. But you did need to get knocked on your ass. You gotta realize you cant just say and do whatever you want and not expect there to be consequences." He felt like he wasnt having to explain cause and effect to a child. He chuckled and shook his head, "It seemed that way. Dont get me wrong, I'm flattered. But I really like Faye. Like really really like her."
@Faye Phiera
Emery knew she had deserved this,
"I didn't expect to be alive."
she said. Feeling like shit that she would be close to dying right now, and she said.
"I am aware you like her. You know what I was doing? I was going to try to fix what I fucked up. Your my best friend. But I like someone else."
she sighed.
@Ethan Layton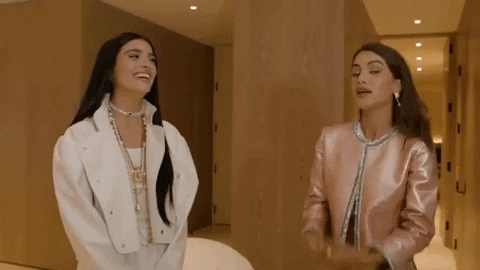 Faolan hadn't been in the room when everything had happened. He had been stuck retaking a test that he had been too hung over to actually do well on the first time. He was lucky that the professor had allowed him to retake it. Though, as soon as he had walked out of the classroom he had heard people talking about what had happened and it had taken him a little bit to figure out for sure what was going on. When he finally got the gist of it, he hurried up to the hospital wing. He had to see Emerald and make sure she was going to be okay.
He made it up to the hospital wing in record time, ptobably bumping into a person or two on his way but he didn't even care. When he got to the hospital wing, he was allowed inside to see her, finding her laying in the bed with Ethan in the chair beside him. He rubbed the back of his neck.
"I'm not interrupting anything, am I?"
He wasn't sure if he was or not.
"I heard what happened and just wanted to make sure you were alright."
He said to Emery.
@Emerald Cartwright
@Ethan Layton
When she saw Faolan her face lit up and she looked at Ethan. Shaking her head a smile came from her face and she said.
"You weren't, because Ethan was about to go be with this girlfriend right now."
giving him a smirk. She didn't want to cause anymore trouble. Minus the fact she was in severe pain and she looked at him,
"I am just in a lot of pain. You haven't by chance seen my sister?"
she sighed hoping Hazel would come soon enough.
@Ethan Layton
@Faolan Finnigan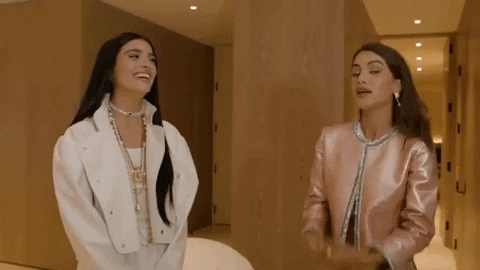 Faolan smiled a bit when she seemed to light up a bit when he spoke. If he were interrupting then she wouldn't be smiling at him, right? Which was a good thing because he wasn't sure if there was something going on between Emery and Ethan but he hoped not. Then Emery spoke. That was right, he was dating Faye. He just nodded then.
"I haven't seen her. I was retaking a test and as soon as I heard, I came right here. I'm sure she'll be here soon, though."
The school was abuzz with the news of what had happened, after all.
@Emerald Cartwright
Emerald gave Faolan a smile she really only wanted him and Hazel here right now. She would have rather been with Faolan.
"I am pretty sure I asked for my death sentence."
she said with a sigh. Looking at the doorway, "
I definitely have problems, Faolan!"
she said with a huge sigh.
@Faolan Finnigan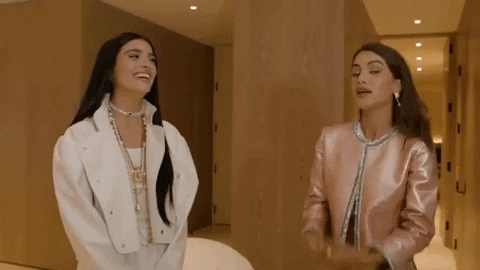 Faolan shook his head when she seemed to take the blame for things, saying that she asked for it.
"No one asks for this, Emery. She was unstable, obviously."
Because most petty arguments or even physical altercations didn't end up in near death. He moved closer into the room now, sitting on the edge of her bed as gently as he could as he reached out to take her hand.
"She's the crazy one, Em."
He reassured her once again.
@Emerald Cartwright
Ethan was confused about who this guy Emery suddenly had a crush on. He was going to ask when the subject of conversation came in. Faolan Finnigan. He looked at Faye and gave her 'the look'. When she basically dismissed him, she scoffed and stood up, "alright then. I'm gone. Feel better, Ems." He said as he left to go find Faye
Emerald would have kept her mouth shut if Alayna didn't keep pushing. The girl did this to her and Emery knew she needed to be more in touch with her emotions. She also didn't like all this attention for what she did but having Faolan here made her happy.
"No I told her I'd rather die. I should have just shut up when Cherry told me, but the fact that I almost died kills me. My best friend got hurt, I just can't stand Alayna for what she does and how much Jovian bothers me."
she said with a sigh. Taking Faolan hand, she looked up at Ethan,
"Tell Cherry I am sorry."
she called hoping he heard.
@Faolan Finnigan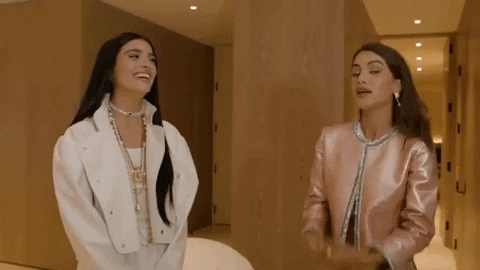 Faolan nodded towards Ethan as he took his leave, though it was pretty clear that his attention was on Emerald and not so much on anyone else. When she began explaining herself, he just lifted his hand and gently brushed her hair back a bit.
"So, you said something stupid. It happens. That doesn't give anyone the right to cause you harm."
He had grown up hearing war stories from his father, and seeing Emery like this made him realize what things must have really been like. He kept her hand held in his as she called out to Ethan as he left.
"I was worried when I heard what had happened. I'm really glad you're going to be alright."
Sure, he hated seeing her in pain, but he planned to be there to keep her company as long as she wanted him to.
@Emerald Cartwright
Emery didn't really get why someone could be so willing to not blame her. She caused trouble and hell she was fucking a guy who a lot older than her. Yet also in love with her night she spent with Faolan. The fact he was staying her she was not going to get emotional, but sure she'd have an excuse.
"Why don't you see I'm a lot of trouble?"
she said holding him. The pain was real and she said.
"I swear getting bitten by a werewolf felt a lot better."
holding onto him.
Hearing how much he cared about her and it was no Deimos coming down.
"Why didn't you just go to the room? I'm sure you'd be having a lot of fun right now."
she joked.
"But I would rather you here than Ethan as I know I hurt him by not shutting up."
she sighed. This whole thing with wanting someone really felt weird and she knew she couldn't sleep with him.
"You do know my sisters are going to want some alone time with me right?"
asked Emerald squeezing his hand.
@Faolan Finnigan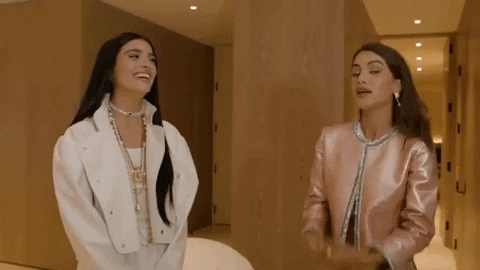 Was Emery a bit of a trouble maker? Hell yeah, she was. But did that mean that Faolan was going to think any less of her? Absolutely not. Faolan liked Emery a lot. Sure, she might put forth a tough front and maybe her mouth ran away with her sometimes. But he had been friends with her for some time now and he knew the softer side of her. The side that laid in this bed clinging to him and trying to get him to see the bad in her when he refused to dwell on that.
"Maybe you are trouble. But what does it matter?"
It didn't matter to him. Not really. He liked her a lot and he wanted to be there for her even when things weren't going right. He frowned when she spoke of the pain.
"Have they given you anything for the pain?"
Surely there was some potion or something they could give her so that she wouldn't be in so much pain.
He gave her an unbelieving look when she joked about him just going and having fun.
"I'd never think of going and having fun without knowing you were alright. Even if you don't think it, you matter, Emery."
And maybe that was the root of it all. She thought of everyone else and their lives before her own. She got so angry over her sister's situation. She bottled up all that anger until she exploded. He squeezed her hand back.
"I know. When they get here I'll head out if you want. I just didn't want you to be here alone if they hadn't made it here yet."
He wouldn't keep her from her family. But he also wanted her to know that he wanted to be there as well.
@Emerald Cartwright
Emerald had no clue why she was defending what Mackenzie did to her. She almost killed her and yet all she could think about was how stupid she was. The Gryffindor let her sister down and she knew that if she had wanted her to be happy she needed to shut up. Maybe she was immature, but Faolan didn't see that and she looked at him.
"It matters, because I always end up getting hurt defending those I love. My mouth is not able to be controlled, and no one trusts me. Do you see anyone here?"
she asked. No one was here and she didn't expect to be. She earned this spot.
"I'm a slut who fucks every guy I can. Why do you care about that? I'd probably get you in trouble."
she sighed.
Faolan was not leaving and she didn't get why she tried.
"I haven't been up long enough,"
she said looking at her arm noticing the IV in her arms.
"I reckon they won't until I get to St. Mungos. It's just going to suck until then."
she sighed looking at the needle and piece of tape that was over it, she laughed.
"I wonder how much it will take until I get high. Or I guess I am cut off."
the girl said trying to make Faolan feel better. Leaning back against the pillow she smiled slightly at his words about her mattering.
"Yeah then I'd have decent grades. You know even my professors doubt my abilities. I'm never going to be as perfect as Hazel."
she said really trying to fight back tears, which was probably due to the pain. She claimed to be for Hazel and the one thing Hazel didn't do was fight people or try to make others pay.
She turned and gave him a smirk,
"I'd like if you didn't."
@Faolan Finnigan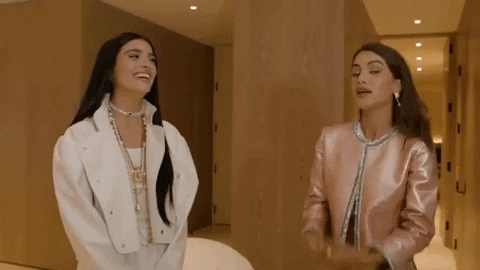 Aubrey had heard the news and the girl was shocked at first. Why someone would do something like this. She had never expected anything like this to happen. She didn't know this Mackenzie girl well. Anyways Aubrey went and got Hazel come with her. Since Hazel was so much closer with Emerald than she was.

Once they go to Infirmary she saw Emerald there with two boys who she barely knew. She looked at Emerald and sighed. "Hey," she said to get their attention. She wasn't sure what to say. She knew asking if your okay is stupid question. "I hope the girl who did it gets punished. Nobody deserves to be treated like this."

(Ooc Marni said its okay bring Hazel with Aubrey)
Hazel followed her young sister trying to catch up as she was in awe. She had gotten the owls to her mother and she hoped that it would not be long until she got the letter. Chasing after her younger sister.
"Okay I am pretty sure I told you to wait."
she said once they got to the wing and saw Emerald with one boy and she had looked at looked at Aubrey.
"I told you to wait. As I wanted to see the condition in which she was in."
she said with a huge sigh but looking at the boys who was with Emerald and holding each other hand she looked at Aubrey.
"I really hope we aren't interrupting something."
She said but it was Faolan Finnigan and she looked at her sister and didn't exactly tell her who did this.
"Aubrey I think they are drawing to draw out their punishment. As I am sure once mother gets ahold of them she will have definitely have consequences."
she said with a sigh.
Looking at both her sisters,
"Are you okay, Emerald?"
she sighed. Also taking a look at Faolan,
"I do appreciate you staying."
@Emerald Cartwright
@Faolan Finnigan
@Aubrey Cartwright
Aubrey looked at her sister Hazel and sighed. "You could have gone to check with the nurse if you wanted. I just wanted to see how our sister is doing," she said with a sigh to her sister. She was sure she wouldn't understand half of the terms the nurse will tell to her. She wasn't so good at that.
She looked at her sister and nodded. "Yes, probably yes true that. We just have to wait and see what is gonna happen from here on," she said and looked at Emerald and then Faolan. She knew there was something between them probably as how close they were. So she didn't say much about it either. It wasn't her business really.
"I think we should leave these two alone. Even if we are family. They seem to have things to discuss," she had to say to Hazel. She knew Hazel was worried about Emerald and so was she but she didn't want to disturb her sisters talk with this boy. "I'm worried about our sister too but seem like we disturbed something," she added.
@Hazel Cartwright
@Emerald Cartwright
@Faolan Finnigan
Faolan listened as she spoke of always getting hurt. He didn't like the fact that she was being truthful. She did get hurt, and most of the time it was because she was standing up for someone else. If anything, she was someone you definitely wanted on your side. Faolan liked that about her. She fought for what she believed in and maybe she went a little overboard, but you always knew where she stood. He looked around a bit when she mentioned no one being there.
"I trust you and I'm here."
Maybe that didn't mean all that much.
"And Jersey was here before I got here. You've got people who care about you, Emery."
He said, wanting her to believe it like he did.
"And your family will be here as soon as they hear."
They both knew that. He shook his head then.
"I don't care about getting into trouble."
So what if she slept with any guy she could. That wasn't going to make him turn his back on her. Especially when he was one of those guys.
He managed a small smile when she joked with him about the stuff getting her high.
"Hey now, don't go making a habit of scaring me half to death just for the chance of a high."
He said teasingly back to her. If she could try for normalcy and to make him smile then he could do the same thing. Seeing the tears in her eyes when she spoke of never being as perfect as her sister made him just want to hug her, but he knew with her injuries that wouldn't be a good idea.
"You're talking to the wrong person about grades and the professors giving up on them. I think most of them expected me to flunk out long before now."
He squeezed her hand gently.
"You and Hazel are different but that doesn't make you any less than her."
He assured her with complete confidence.
"I'm not going anywhere then."
If she wanted him here then he would do whatever he could to stay.
Just as he had said as much, her younger sister came into the room. She was followed close behind by Hazel.
"Nah, you aren't interrupting anything."
He said toward them, not wanting them to leave on his account. He knew that Emery needed all the support she could get right now. He just nodded when Hazel said she appreciated him staying, not knowing how to respond when he had thought that they would want him to leave so they could have time with Emery. It seemed he was wrong. He just continued to hold Emery's hand while her sisters asked about her.
@Emerald Cartwright
@Hazel Cartwright
@Aubrey Cartwright
Emerald knew that her biggest flaw was caring about people and how she literally made a fool of herself just to stand up for them, but she got into petty fights. Putting her two sense into relationship drama that didn't involve, but she was tired of seeing people get shitted on. Especially with how Alayna liked to think that both girls weren't good enough, and it was Hazel who worked hard. Everything made her cringe as she thought about all of that while listening to Faolan.
"I just don't have my emotions in place and you really are such a great guy for not hating me."
she sighed. Yet she had Deimos on her mind, but didn't want Faolan leaving her side as she liked him, it just was too much.
"Jersey cares and I can't even support him due to my anger and me ruining his relationship. I need to fix myself." s
he said looking at Faolan. She really should let it go as it was clear that he wasn't leaving.
"Yeah my siblings care, and I'm just waiting for my mother to come and scold me."
she said disappointed as everyone warned her about her anger issues. Emerald was holding his hand tight and when he attempted to make her laugh about her scaring him to death.
"I mean being high right now would make me feel a lot better and I can forget about my trouble. It's just I don't what my life is going to be, and I'm an easy spiral that uses sex as a coping mechism, "
she said with a sigh. Emerald could tell Faolan liked her, but she didn't want to hurt him. But right now he was probably the only thing making any of this pain go away right now. She looked at the IVs as she heard him and saw her blood going up in them or whatever that fluid was and listened him talk about his grades and Hazel. Those words did make her smile as she looked right at him.
"You really are a shock I will. Not many guys are you, and I think they thought you'd be blowing things up like your dad. Most bad boys who are in detention only want thing and always give them that."
she sighed.
"So it doesn't bother you that we had sex together? Especially with the fact that it was unprotected and my body count is huge."
she said. Emerald really didn't want to hurt Faolan because she was trouble, but they did have good sex.
Another sly smile came,
"You really have a lot of guts. Hazel has her entire life planned out for here and I just never felt I could be like that. Yet I can't stop myself from defending her."
she said as she thought about how much she envied Hazel, because she knew what she wanted. A shrug came, "I just don't want to end up like her and be with someone who hurts me." sighed Emerald really figuring out why she even said that as she looked at him, and smiled.
"Thanks."
Not long after they shared this moment, Emerald saw Hazel and Aubrey come in, and she gave Faolan a slight smile holding his hand. She was also relieved to see that Jovian didn't show up, and she gave Aubrey a painful chuckle,
"I been better,"
why did Aubrey have to be so good? Emerald didn't make any sense of it and she looked at Hazel,
"I'm sorry. I know I need to stay out of your relationship drama, as I am sure Jovian would like for a less problematic sister-in-law."
looking down, and the one thing she wanted was for everyone to be happy.
"You guys aren't interrupting us. He's keeping me company right now and being there for me."
Emerald gave Faolan a slight smile.
@Faolan Finnigan
@Aubrey Cartwright
@Hazel Cartwright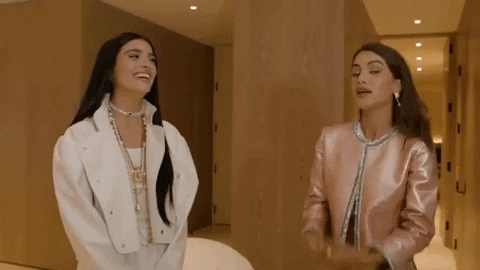 Hazel knew she could just checked with the healer to see how she was doing.
"I know, but I also wanted you to know what happened, before hearing it from someone else. Someone who could twist the sister with what happened with Hazel."
she said with a sigh on her face. The Hufflepuff felt like shit for being with Jovian through this entire time, but no one could control Emerald.
"Let's just let the staff handle Mackenzie Riddle, and be here for Emerald."
she said looking at Aubrey who she felt so bad for, but she knew she needed to be here. Hazel crossed her arms and looked at them as she listened to Aubrey talk,
"I think we can be here. It's not like they are dating."
she said looking at them and it definitely was something.
"Are you guys dating?"
she asked not really sure.
@Faolan Finnigan
@Aubrey Cartwright
@Emerald Cartwright
Aubrey sighed and looked at her sister Hazel. "I might be Ravenclaw but when it comes to terms of healing and stuff I don't get that. I would be even more confused in the end. Healers speak too complicated language for me. Seriously if you so desperately want to hear you can. I get you care more about all of that than me," she said to Hazel and just looked at Emerald. She did care about her sister but she had heard enough what had happened to her. She didn't need to hear it again.
Aubrey was different from all of her siblings. She was more innocent than them. "If you both say its fine I guess then it is," she mumbled there. She wasn't even sure what to say or do there. Its not like she has ever been in this situation before. She just felt a bit of awkward here. "Also sorry about earlier. I do care about you Emerald, I just can't handle right now healer words. I needed to first check on you rather than hear from healer how you are. They tend to make things seem so much worse and complicated than they are," she had to say with a weak smile. She also needed to calm her own nerves down. "Hazel you can always go and talk with healer and tell what she said to you to me. That's not so hard right?" she turned to Hazel. She wouldn't stop her going to talk with this healer.
Aubrey just sat down on chair nearby Emerald bed and just looked at her. She seemed to be doing a bit better by now.
@Faolan Finnigan
@Emerald Cartwright
@Hazel Cartwright
Page 1 of 2 • 1, 2
---
Permissions in this forum:

You cannot reply to topics in this forum