current time
Apr. 2021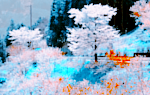 staff
Admin Xaria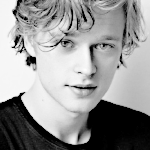 Admin Violet
Who is online?
In total there are
5
users online :: 0 Registered, 0 Hidden and 5 Guests :: 1 Bot
None
Most users ever online was
139
on Wed Jul 03, 2019 9:12 am
Credits
Skin & graphics made by Xaria. The Harry Potter franchise belongs to J.K. Rowling. All original characters belong to the respective user that made them along with their posts. No copyright infringement intended.
Pandora walked down the hall towards the great Hall for lunch. Her heels clicked down the marble hallway as she thought of her upcoming lesson. She had potions after lunch followed by care of magical beasts then she had dinner then she would need to go to the library to study. She sighed softly as she thought of everything she had to get done.
Florian walked into lunch excitedly, he heard what the menu was and had to go. This was going to be the best kind of day right now. He walked and saw a familiar face,
"Oh hey Pandora!"
he said going over to run over here.
"Want to get lunch together?"
@Pandora Carrow
Pandora stopped when she heard her name and turned to see who it was. She looked the person up and down before grimacing. She didnt know this person. He obviously wasnt in her house, no self respecting Slytherin would ever wear their hair like that, "I'm sorry, what are you?"
@Florian Valois
Florian was only being kind,
"You know forget it and if you want to know who I am the Prince of France."
he said assuring her he wasn't just anyone.
"But I'm obviously not good enough."
he said as he he started to walk away not wanting to hurt anyone.
@Pandora Carrow
Pandora raised an eyebrow and grabbed his wrist before he could walk away, "I meant what house? I havent seen you in the snake pit, so obviously not a Slytherin." She said giving him a smile. she looked him up and down again and smirked, "But yeah. we can do lunch, if you still want." 
@Florian Valois
He stopped when she grabbed his wrist and he turned.
"Well you didn't seem to keen on letting me sit with you now did you?"
he asked, but he supposed he was being a baby. A sigh came,
"I'm sorry okay. My name is Florian and I'm a Hufflepuff."
he sighed. Why did he have to let the littlest things bother him, or make him not want to talk to someone.
"Sure I hope I'm cool enough."
he chuckled.
@Pandora Carrow
"I'm under alot of stress. So I've been kinda snappy with everyone. I almost tore off Abelines head the other day. So, I guess, dont take it personal?" A Hufflepuff, she should have known, really. The hair. "Well, as you already know, I'm Pandora Carrow." She laughed a but and walked along side him, "Oh, dont worry. you're plenty cool."
@Florian Valois
Florian knew stress could bring all sorts of layer of anger out.
"Yeah I been told that does stuff to someone and it brings out our worst flaws doesn't it?"
he asked with a sigh. He took a seat in front of her and he gave a nod and smirk.
"Your brother is the school's gay icon right?"
he asked, and as much as he didn't like how Cepheus acted, he still found him pretty hot.
@Pandora Carrow
Pandora shrugged, "I guess. It depends on the person. Some people get angrier than others. You ever seen Louis Weasley get upset?" When he asked about her brother, she raised an eyebrow, "Cepheus? I mean, I guess. I think hed be pretty proud of that title." She said with a laugh, "Why? You gotta boy crush on my brother or something?"
@Florian Valois
Florian wasn't going to comment even if he found Cepheus cute. His confidence had given him so much hope.
"I mean his confidence is pretty attractive. Like being out and proud is a big deal."
he grinned. If only he had that.
@Pandora Carrow
Pandora turned to him with a raised eyebrow of confusion until she put two and two together, "Ohhhhhh. You're gay, aren't you?" She didnt care one way or another, "Its ok if you are. Obviously I'm not one to judge based on that alone."
@Florian Valois
---
Permissions in this forum:

You cannot reply to topics in this forum