current time
Apr. 2021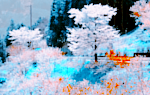 staff
Admin Xaria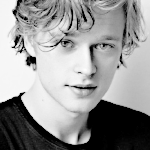 Admin Violet
Who is online?
In total there are
3
users online :: 0 Registered, 0 Hidden and 3 Guests
None
Most users ever online was
139
on Wed Jul 03, 2019 9:12 am
Credits
Skin & graphics made by Xaria. The Harry Potter franchise belongs to J.K. Rowling. All original characters belong to the respective user that made them along with their posts. No copyright infringement intended.
Carina ventured down the hallway towards the kitchens and stepped through the portrait. She smelled the air of the room and smiled at all the different smells mixing together. She saw some kind of soup cooking on the stove and saw what looked like a big ham in the oven. The elves were obviously preparing for dinner, but she just wanted a snack.
As it was the second half of the school year, her and Louis' studying sessions were getting more intensive due to NEWTs and
personal
reasons. Cherry, naturally, wanted to grab some snacks as it was hard to tell how long the session would last. They just needed something to tie them over until dinner.
She saw Carina and had to restrain herself from sighing. It would only be a few minutes. It'd be fine.
@Carina Malfoy
Carina heard someone else enter the kitchens and had to restrain herself from loudly groaning when she saw it was. Cherry fucking Darling. Of everyone in Hogwarts, it would be here. Shed take Faye over Cherry at this point. She clenched her jaw a bit and stood as she waited for her snacks. Something inside her told her that they couldnt just stand there in complete awkward silence. So she decided she would be the one to start a conversation, "Hi."
@Cherry Darling
"Hi,"
she replied softly. Cherry just wanted to be civil if nothing else. She didn't know what else to say as it was hard to tell what could set Carina's buttons off, and she'd rather not wind up doing that.
@Carina Malfoy
"You couldnt wait for dinner either?" She asked, wondering why exactly Cherry was down there. She was usually attached to Louis hip like someone cast a permanent sticking charm on them. She secretly wished that Louis was there instead of her. That would be a surprise she would gladly welcome.
@Cherry Darling
"Louis and I are going to meet up to do some studying. I'm getting a couple snacks so we don't get too hungry. Our sessions get quite long."
@Carina Malfoy
Carina felt her jaw clench tighter when Louis actually got brought up in the conversation. Sure, she was with Jaromir. and she was really happy with him. But a part of her will always love Louis, "I have a study session with Alayna and Mackenzie. I'm on snack duty, too."
@Cherry darling
So far, no drama. Hopefully, it would continue to be that way.
"Oh, I see,"
Cherry said giving a small, but forced smile. At least, if nothing else, she could say she was cordial.
@Carina Malfoy
Carina hated the awkwardness. She could feel the tension coming off of Cherry and it made her feel tense herself. She finally huffed and turned to her, "Look. This is stupid. We both love and care about Louis. We have to stop this childish bullshit. For him if nothing else."
@Cherry Darling
Cherry was genuinely surprised that it was Carina saying that and not her. That was mainly due to all the times she had insulted her weight.
"Well, will you stop referring to me as a whale?"
@Carina Malfoy
"Well it's not like I can call you a bitch or say you're a bad person. It was the only thing I could really attack." She said, feeling a little guilty for all the times she had called Cherry crude names regarding her weight. If the rules had been reversed, Carina would have hexed her over a hundred times by now.
@Cherry darling
"That still doesn't make it a good thing to do. I get being jealous, but would Louis have liked hearing you attack others?"
@Carina Malfoy
Carina wanted to yell. She didnt want to have Louis being used against her like that and her anger showed on her face and in her eyes, "I suggest we not go down that path. It wont end well for either of us."
@Cherry darling
It looks like she should've thought about her phrasing better.
"Look, Louis still cares about you as he does everyone. He just doesn't understand why you'd want to be so mean to others. He sees the good in every person he meets and doesn't like being mean."
Where was she going with this?
"He felt as if he had no choice but to after Halloween as you didn't really know how to take a hint..."
@Carina Malfoy
"Of course Louis cares about everyone. Hes Louis." She said with a roll of her eyes. When Halloween got brought up, she whipped her body around so she was face to face with Cherry, "Ok. So let me explain to you what just happened and what's going to happen now. I tried to be a nice person. I tried to make all the drama go away. But you dont know when to just stop talking. So now, my truce offer is gone. If you think I was bad before, you havent seen anything yet." She grabbed the tray of snacks the house elf put in front if her and stormed out of the kitchens slamming the door behind her
@Cherry darling
Cherry simply didn't respond. Yet another incident to talk to Louis about. She definitely did not get what Carina had against her. Sure, she never liked Carina all that much, but she wouldn't try to insult her or anything.

After talking to the house-elves some, she apologized profusely for what had happened. It was time to go meet up with Louis after they handed her a container of cookies.
---
Permissions in this forum:

You cannot reply to topics in this forum